Fabric Shops
Looking for something? Well you've come to the right place. Each month we bring you the latest bargains and offers from the Knitting Market through out the United Kingdom.
Filter By County
Curtains Made Simple

We stock over 6,000 fabrics. Including Cabbages Roses, Vanessa Arbuthnott, IKEA, Cath Kidston, Clarke & Clarke, Prestigious Textiles, Ashley Wilde, Design Forum and Kai.

With an online sample ordering service and online fabric shop it could not be easier!
As well as selling made to order curtains and roman blinds we also sell made to order cushions, tablecloths, pelmets, valances, beanbags and duvet / quilt sets. All at competitive prices.
Everything made in our workroom is done in the traditional way by seamstresses who have been sewing fro more years than they will admit to!
Need any help with anything then please give us a call or drop us an email.

Minerva Crafts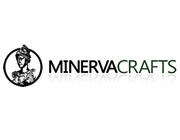 Minerva Crafts is a leading UK shopping site that is dedicated to the needs of the craft enthusiast. Minerva Crafts stock one of the largest selections of craft supplies in the UK available for same day, worldwide despatch. On our website you will find the biggest selection of Fabrics, Haberdashery, Quilting Accessories, Beads, Jewellery Supplies, Cross Stitch, Embroidery, Crochet, Knitting and other Craft supplies to tempt the most demanding crafter!
The Cloth Seller
At the The Cloth Seller we are proud to offer high quality fabrics for sewists who insist that their cloth is ethical as well as beautiful. All our organic and Fairtrade textiles have been grown and harvested using sustainable, traditional farming practices. They are also woven and dyed without the aid of dangerous chemicals so organic cloth is perfect for children's clothes and toys.
We stock the largest range of contemporary eco-friendly designs in the UK, from modern craft fabric to funky upholstery textiles, including Mod Green Pod, Daisy Janie, Cloud9 and Westfalenstoffe. Prices start at just £6.50 per metre.