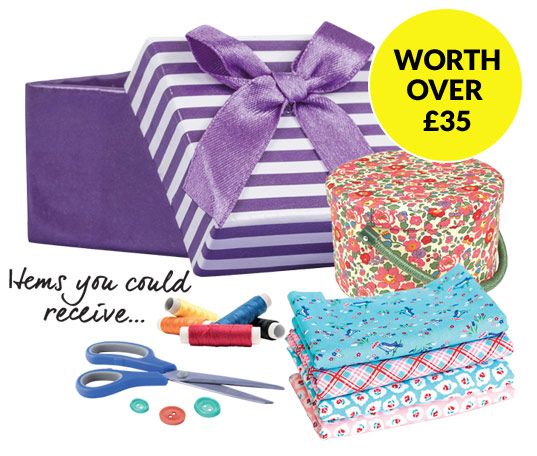 With this month's subscription get your hands on a mystery sewing box containing £35 worth of sewing goodies from some well-known brands.

Be inspired with fashionable projects for your wardrobe and your home exclusively created by some of the UK's leading stitching designers. If you love to stitch, or want to learn, then Sew is the magazine for you!


Great Reasons to Subscribe
BE INSPIRED! Sew is brimming with fashion-inspired projects for clothing, home décor and accessories
REGULAR FREE covermounts
FREE DELIVERY straight to your door before it hits the shops
SPREAD THE COST with a Direct Debit
SAVE over £17 off the cover price!
Want more from Sew Magazine?
Renew A Subscription
To renew a subscription, please enter your WEB ID below

Please note, you'll be leaving Sew & entering eSubscriber (our secure subscription site)
Check your subscription details
Account Settings
To renew a subscription, please enter your WEB ID below

Please note, you'll be leaving Sew & entering eSubscriber (our secure subscription site)