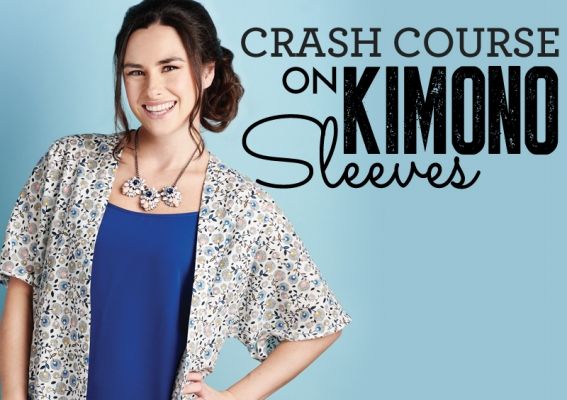 Crash course on kimono sleeves
Kimono sleeves are cut as part of the garment front and back. Since there's nothing to deal with but an underarm seam, they are the easiest style to sew.
Pin the garment front and back together at the side underarm seams, matching all the raw edges, notches,
and markings.


Beginning at the lower edge of the piece, stitch along the 1.5cm seamline to the end of the sleeve.



Reinforce the underarm area by stitching again at the curve. Alternatively, centre 10cm to 12.5cm of seam binding or twill tape over the curved area before the seam is stitched and tack in place. When you sew, shorten the stitch length slightly along the length of the tape.


Clip the curves and press the seam open. Do not clip the seam binding.