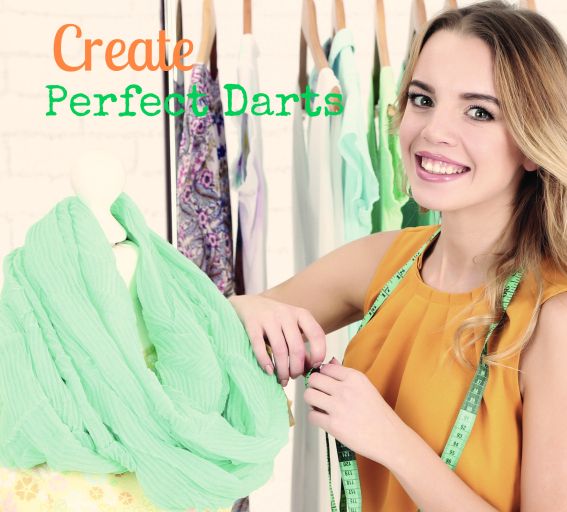 Create Perfect Darts
Doyenne of DIY dressmaking, Sarah Greeff, on the perfect dart. I recently visited Bath and spent the morning at the Fashion Museum, my nose pressed against the glass, as I gawped at the construction of some of the more historical pieces. On closer inspect



After pinning the pattern piece down and cutting out the pieces, thread a hand sewing needle with contrast thread (two metres long) and double it so it is a metre. Sew a tailor tack inside the small circle, following your sizing marks on the pattern. Make the tails long, around 15cm.

Unpin the pattern piece and slide the paper away. Separate the layers of fabric and cut the tailor tack in half, leaving marks in both pieces; you should see shorter tack tails top and bottom. If you are worried, use tailor's chalk or erasable pen to draw in the sewing line with a ruler.

Working on the widest part of the dart, sew to the narrow point, slow down and continue carefully until the needle is at the edge of the fold. Stop and pull the fabric out, making long tails with the threads. Neaten the point of the dart with straight stitching. Trim and press.