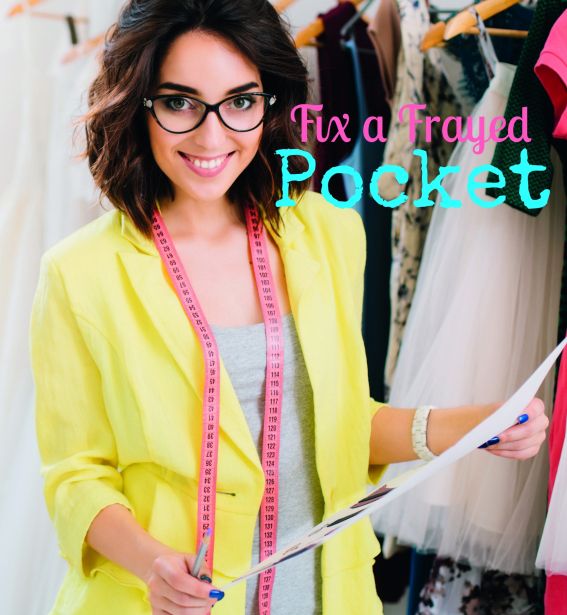 Fix a Frayed Pocket
A quick fashion fix with Amanda Bowden's classic miracle mend. The dread of torn stitching can be traumatic. Pockets are a common site of injury for catching on things, to say nothing of natural wear and tear as hands go in and out, and even the continued



Find a circle of fusible interfacing in a suitable colour to match your fabric. This needs to be 2cm bigger that the area that has ripped in order to strengthen the surrounding fabric when applied.

Apply the interfacing to the back of the material using an iron, placing the rough or sparkly side on the wrong side of the main fabric. You only need to remove the pocket if the damage is more than a quarter of the perimeter.

Reinforce the stitching by creating a triangle or box with a cross in the corner to minimise the risk of further damage. If you notice the other corner of the pocket is weakened, repeat the procedure. Voila, pocket perfection!