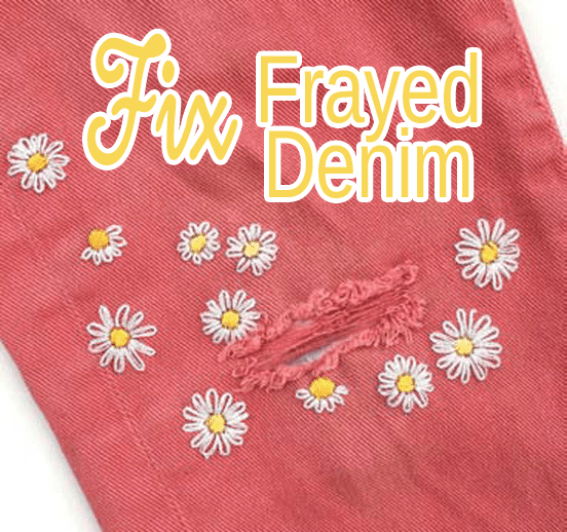 Fix Frayed Denim
Elisalex De Castro Peake, Co-founder Of By Hand London, Reveals Her Stitchy Solution For Frayed Denim. With the quality of high street denim these days (or lack of), it seems that just as you're getting into the groove with a new pair of jeans, they split
Hand-baste scrap fabric to the inside of the split. A non-stretch woven material such as chambray or medium-weight cotton works well.

Plan your design in a sketchbook. Check that the artwork is large enough to go around the split, so that the patch inside is sewn securely.

Using an air erasable fabric marker, draw the design on to the garment. Or, if you prefer, iron on an embroidery transfer design

Embroider the pattern, making sure you stitch through both the denim and backing fabric.