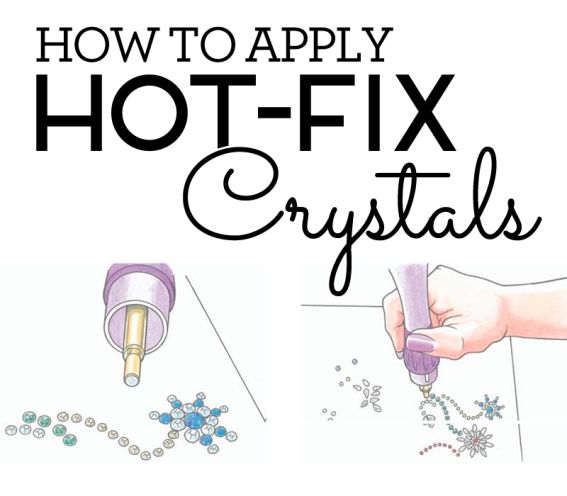 How to Apply hot fix crystals



Plan your design before heating up the tool. If you're doing a simple pattern, check you have all the colours and sizes to hand. Lay them out, glue side down on a hard surface, ready to apply.

Screw the correct size tip into the tool, heat it up for about two minutes and then lightly pick up the stone with the end.

Watch as the applicator heats the crystal and melts the special hot fix glue. When it glistens and starts to bubble slightly, it is ready to apply. This only takes a few seconds for small stones.

Touch the fabric with the glue end of the crystal to apply it exactly where you want it. Press gently for just a few seconds to ensure it bonds fully with the fabric and then pull the applicator away.