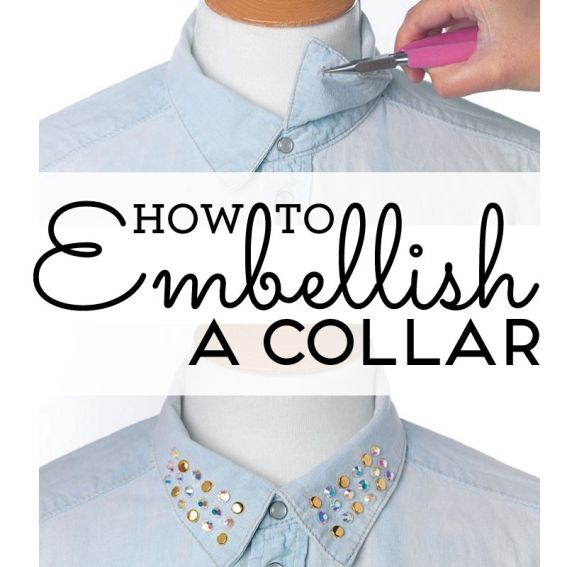 How to embellish a collar



Unfold the collar of a plain shirt and iron flat.Gather a selection of claw studs and adhesive rhinestones in the desired size, like these Josy Rose versions. Position a stud on the collar and push the claws through the fabric.

Check that you are satisfied with the positioning; changing if necessary. When happy, turn the collar over and make sure the fabric is taut. Push the claws down flat, using needle-nosed pliers to secure.

Repeat the process with more studs. Also try alternating them with adhesive rhinestones. Simply peel the stones from the backing and stick to the collar adding extra adhesive.