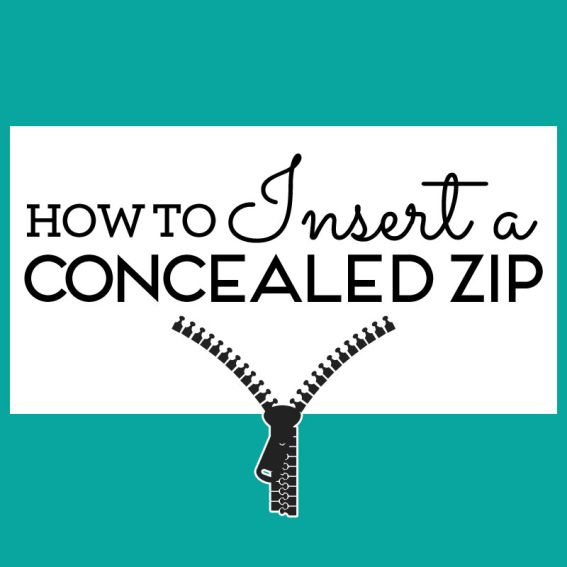 How to insert a concealed zip
Stitch the concealed zip into the back opening using a zipper foot or a concealed zipper foot. Fold and press the seam allowance along the two sides of the back opening. Open out the seam allowance and with the right side of the fabric facing, place the opened zip face down matching the teeth to the crease line in the seam allowance. Pin in place.

If you are using a concealed zipper foot, place the teeth of the zip into the groove and, as you sew, the foot will uncurl the teeth and the stitching will be placed right alongside the teeth. If you are sewing with a normal zipper foot, you will need to uncurl the teeth with your finger tips; stitch to the top of the centre back seam.

It is impossible to sew to the end of a concealed zip, so leave approximately 3cm of the base unstitched. Back stitch, then sew the other side of the zip in place. Carefully thread the zip pull through to the right side at the top of the centre back seam and pull up to close.