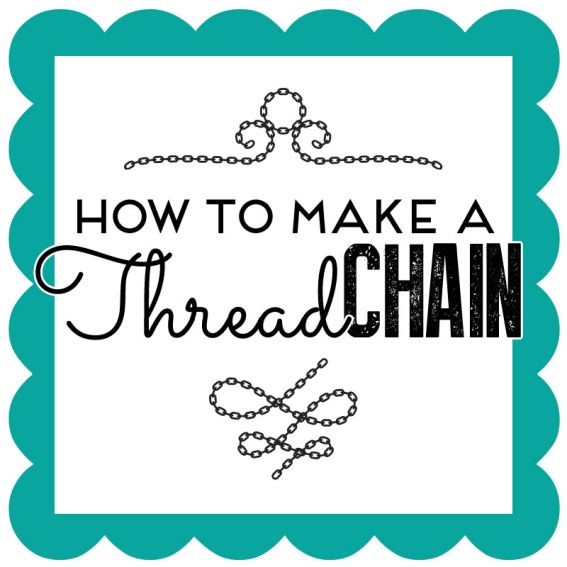 How to make a thread chain
Thread a needle with a long length of thread and secure it on the inside of the curtain where you want the chain to start; bring the thread through to theright side. Take a small stitch through the fabric and draw the thread through, leaving a 10cm loop. Hold the loop open with the thumb and first two fingers of your left hand, holding the working end of the thread with your right thumb and index finger (swap if you're left-handed).

Using the second finger on your left hand, reach through and hook the working thread end, and then draw it through the loop to start a new loop. As you pull the new loop through, the first loop will start to slide off your other fingers and become smaller as it draws down close to the fabric. Hold the new loop as you did with the first and continue making the chain in the same way until it is the desired length. To secure the end, simply slip the needle through the last loop and pull it up tight. Stitch the end of the chain to the curtain and secure on the reverse.