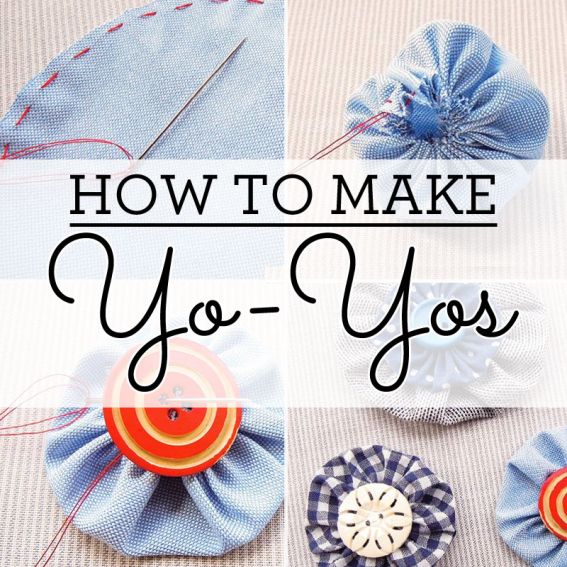 How to make yo yos




Draw circles onto the wrong side of a piece of fabric, using a template such as a glass. Note that the finished yo yo will be roughly half the size of the circle. Cut out

Sew a running stitch around the edge of the circle using coordinating thread.

When you reach the startof your stitches, pull on the thread to gather the circle. Continue until the edges of the circle meet one another in the middle.

Adjust the yo yo so that it lies flat and the fabric is evenly distributed around the circle. Once you are happy with the overall shape, work a few stitches across the middle, from one side of the fabric to the other, so that the shape stays put.

Stitch a button into place in the middle of your gathered circle, using the thread that is still attached to your work. This will make your finished yo yo both strong and neat.