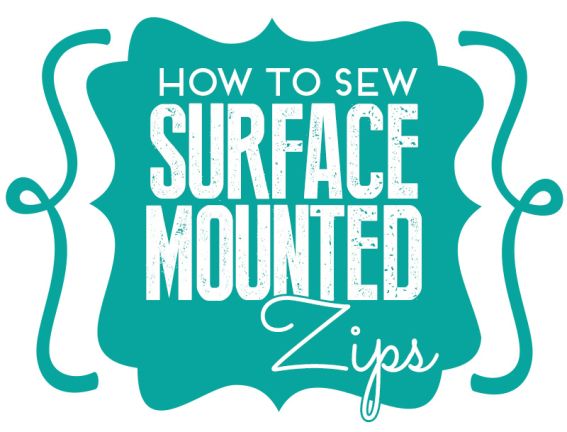 How to sew surface mounted zips
So many of today's fashions have the zip attached to the outside of the garment and now there are pretty lacy edged designs just perfect for this method of insertion.
Neaten the raw edges of the seam into which the zip is to go by overlocking, overstitching or zig zag stitching. Mark the zip position on the right side of the fabric, so that the top of the zip is in line with the top of the garment (remember to allow for seam allowances). Mark the position of the bottom of the zip teeth. Set the zip aside.

With right sides together, sew the seam from the hem to the bottom mark (where the zip teeth finish), back stitch to anchor the stitching, then increase the stitch length to the longest to tack the rest of the seam. Press the seam allowances open.

Working from the right side of the garment, lay the zip face down over the seam just stitched, so that the lowest teeth are on the bottom mark on the fabric. Stitch across the zip tape close to the base of the teeth.

Flip the zip up, so it is right side up and the bottom of the zip is now neatened, with the ends tucked underneath. Lay the zip, with the teeth centred along the tacked seam. Hand or machine tack in position.

Attach a zip foot and machine stitch down the zip tape close to the teeth, catching the seam allowance underneath as you go. Finish the top edge of the garment as described in the pattern.