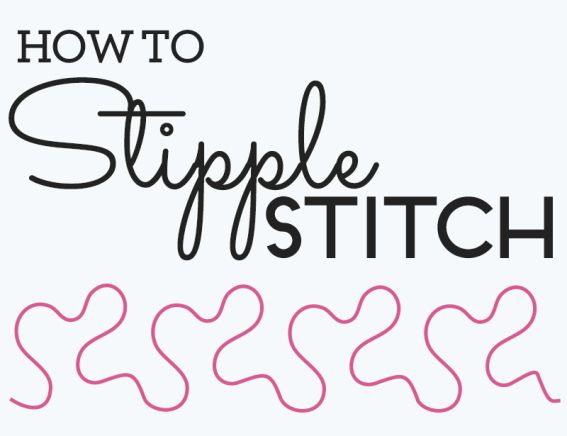 How to Stipple Stitch
A stipple stitch is a meandering curvy stitch that swirls across the fabric. Many machines have a built-in stippling stitch which will go to the full width available (usually 5mm-7mm) stitching in a curvy line as you sew vertically.
Work stipple stitch repeatedly in rows to cover the surface of fabric, anchoring layers together or just for decorative effect.

Free motion stippling means you control the movement of the stitching you create by moving the fabric in a fluid motion as you go side to side, up and down, with the stitching running in loops and curves that do not cross.

Use free motion stippling to quickly quilt layers of fabric together or to outline a motif which stands out in relief.
STITCH TIP
When you raise the feed dogs again for regular sewing, they may not appear to come up as soon as you move the slider to the correct position, but will do so when you lower and raise the needle using the balance wheel.