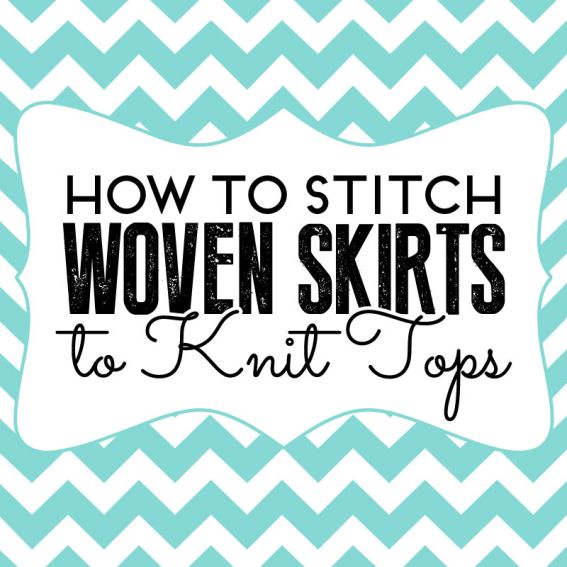 How to stitch woven skirts to knit tops
Stay stitch the bottom edge of the T-shirt within the seam allowance. Take care to avoid stretching the fabric.

Use plenty of pins to hold the layers together and ensure that the knit layer doesn't distort during stitching.

Regularly stop and lift the presser foot as you stitch to avoid distortion and fabric creeping.