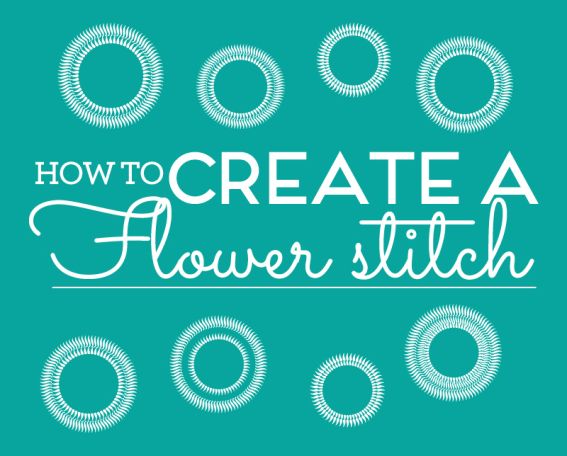 How to create a flower stitch
Stitch perfectly circular little flower heads using this nifty attachment which can be fitted to most sewing machines.
Lower the feed dogs, set the needle position to the left and reduce the top tension on the thread to 3.5–3. Note that the fabric will be moved by the flower stitch attachment.


Bring the bobbin thread to the top and hold the tails behind the work. Select a widthways stitch such as zig zag, blind hem or three-step zig zag stitch and set it to the widest width. Sew slowly, taking care not to trap or catch the fabric so it can turn the fabric smoothly as it sews.



Return the needle to the left position, work a few stitches on the spot and remove the work to cut the threads.


Make a centre to the flower by returning the needle to the left-hand position. Set the stitch to straight and continue to sew round the inside of the flower design. Work some with the right side of the fabric facing the throat plate so that it is the bobbin thread that shows.


You can stitch a larger flower and then a smaller one inside. Set the centre prong in the direction of the (+) and sew the outside pattern using a three-step zig zag stitch. Then loosen the screw on top of the device, raise the needle and presser foot level, and slide the large disc and the fabric to set the prong in the direction of the (-).


Lower the presser foot level, tighten the screw and sew the inside pattern. It does take practise to move the fabric and the large disc evenly but actually, smaller flowers stitched off-centre in the middle of the large flower can look good too!