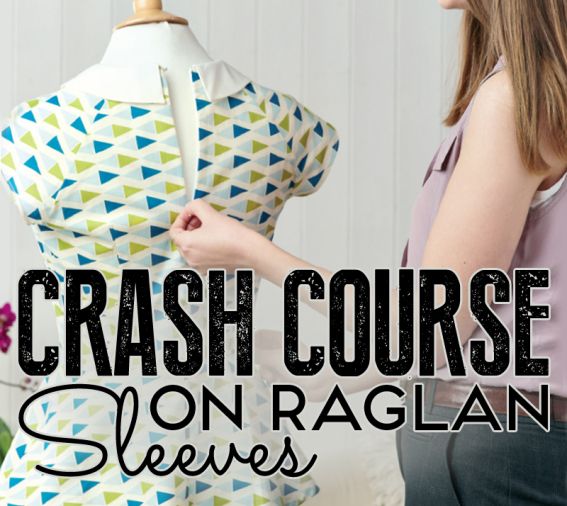 How to make raglan sleeves
Raglan sleeves are joined to the garment front and back with diagonal seams that run from the underarm to the neckline. To help with the fit, there may also be a shoulder dart or a seam running down the length of the sleeve.
Prevent the diagonally cut fabric edges from stretching out of shape as you handle them by stay stitching first. Sew with a regular stitch length just inside the seam allowance or fuse a strip of interfacing to the seam allowance.

Once the sleeve is stitched to the front and back garment pieces, snip into the seam allowance to allow it to lay flat when turned through and pressed.

Stitch the sleeve seam(s) after attaching the sleeve pieces to the front and back sections – this makes it so much easier.
Raglan sleeves are easily sewn on an overlocker. Again, stitch the sleeve pieces to the front and back garment sections before completing the sleeve seam.