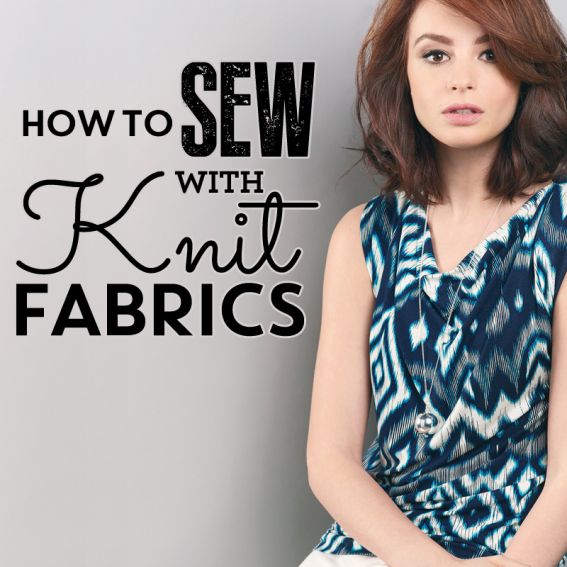 How to sew with knit fabrics
Jersey fabrics are produced with either a one way or a two way stretch, this needs to be taken into consideration when choosing a pattern.


As knits stretch when pulled, an overlocker is best used to sew garments together, or your machine needs to be set to a stretch stitch.


Jersey is a great fabric to use for body hugging garments as no shaping such as darts need to be used, as it will stretch around the contours of your body.



It does not generally fray when cut, which means you don't have to neaten the edges of the seams inside garments. This speeds up the making up time.


Fine jerseys have great draping properties, making them a brilliant fabric to use for details such as cowl necks.