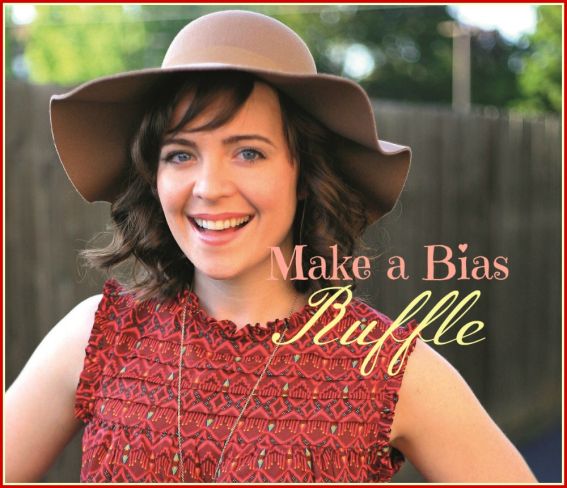 Make a Bias Ruffle
Upcycle legend Suzannah Stanley on how to add a cute trim to a top. We have noticed a lot of tops being made with a bias-trim ruffle at the neck and sleeves. It's a quaint detail that can really enhance modern styles, and it's a quick way to add interest.



For a sleeveless top, prepare three metres of 5cm-wide bias strips. Sew these strips together at the ends and press the seams open, creating one very long strip. Press the bias strips in half, then pin and stitch, using a 1cm seam allowance.

Assemble the top as normal, leaving out any facing or neck and armhole binding. Sew the bias strip to the neck and arm openings, right sides together. At the side seam of the armholes, cut the corner so the bias strip curves and no raw edges are exposed.

Finish the edges with single-fold bias tape, sewn right sides together on top of the gathered bias strip. Press and top-stitch through the bias tape.
The strip ends curve down so the raw edges are absorbed.