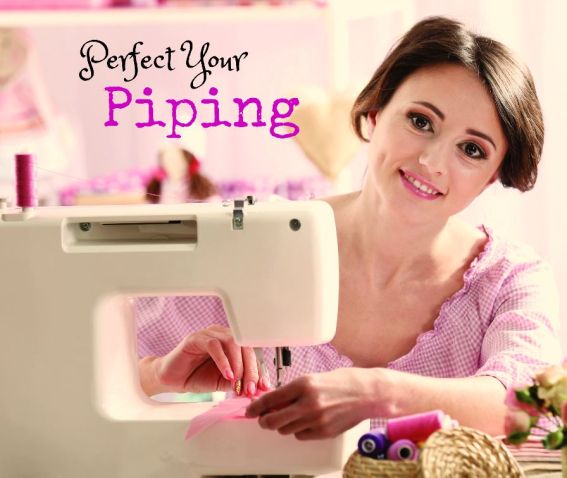 Perfect Your Piping



Measure your seam and cut the piping to fit. Place wrong sides together and pin the piping down on to one side, lining up the cut edges. Lay the top piece over it and tack down, removing the pins as you go.

Using a zipper foot, carefully push the fabric up to the edge of the foot and straight-stitch. If your piping is quite wide, trim the seam allowance down to 5mm around the corners, then turn round out the right way and press.

As a tip, clipping the piping seam allowance will help you gently ease the piping around the curve as you tack it in place in the seam allowance. Also, you can shorten the stitch length for smoother stitching around any curves.