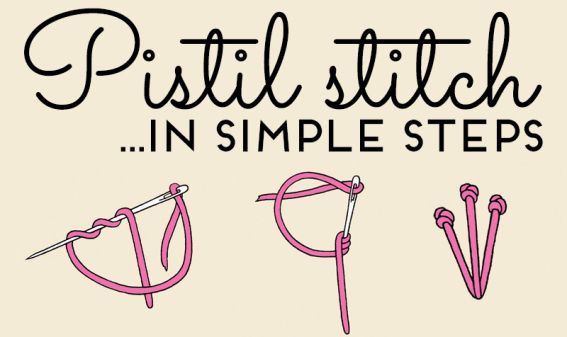 Pistil stitch
Pistil stitch is similar to a French knot, with a straight line forming a little stalk, with the knot at one end. This versatile stitch can be used as an accent, worked in lines, or clustered together.



Bring the needle up through the fabric at the bottom of the stalk. Hold the thread taut between your finger and thumb, take the needle under the thread and wrap it around three times.


Insert the needle back through the fabric at the place where you want the French knot to be positioned.


Pull the needle to tighten the knot. Repeat the process to create a series of knots and stalks.