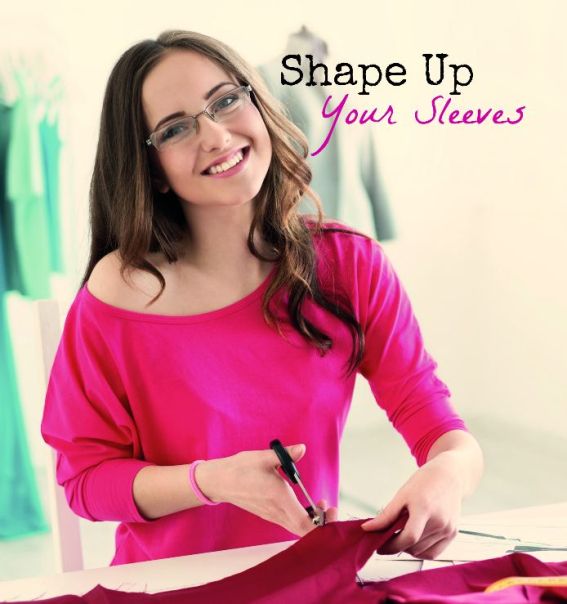 Shape Up Your Sleeves
Give extra shape to frocks and tops with this handy sleeve enhancement. You can easily add interest to the head of the sleeve, and how it travels over the top of the arm, simply by using tucks, gathers, pleats and darts. Each of these will require a sligh



As you have to deal with a substantial volume of fabric, you'll find it helpful to edge-finish the fabric before you start constructing the sleeve.

If you don't have an overlocker, just set your sewing machine to a zigzag stitch and finish the edge, or use pinking shears.

To control the gathers, a good technique is to create tram lines of long-length stitches on either side of the stitching line. You should know where to gather the fabric, as the pattern will have notches or little printed circles with 'gather' printed in between them.

Match the notches/tailor tacks on the sleeve to the bodice. Make sure the gathers are even and in the right place, travelling over the sleeve head. Follow the same rule for attaching the cuff; there should be an 'exclusion zone' of puffiness around the underarm seam to make the sleeve comfortable to wear.