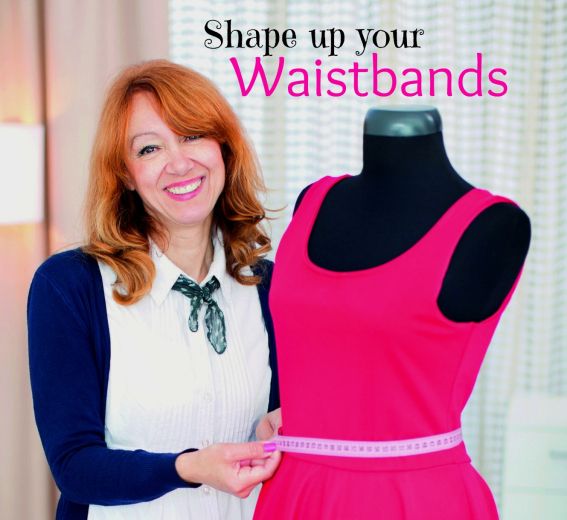 Shape Up Your Waistbands
Sewing guru Sarah Greeff on perfect waist shapers. The first clothes I ever made for myself (back in the 1980s!) were full, gathered skirts, which are back in fashion at the moment – super easy to make, with no pattern needed. Admittedly, the temptation w



Measure your waist and cut the shaper 4cm longer for the overlap. Iron on to your chosen waistband fabric and trim. This stops the material fraying and means the straight lines are ready for you to cut.

Take your skirt and carefully pin, wrong sides together, matching the raw edges along the top and making sure any construction is above the stitching line. Straight-sew all the way around, following the line.

Trim the excess, fold up the waistband and check it is neat on the right side. You can pin the waistband and top-stitch it, but this is often fraught with unpicking, so it's best to go for invisible hand sewing. Add a fastening to finish.