Download Templates
Within this download you will find all of the craft templates and motifs needed for the makes within the selected issue of Sew magazine. Print the downloadable document as a whole or select the page number of the template you'd like, then print it individually.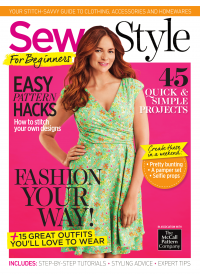 Sew Style For Beginners
Sew Style for Beginners is your essential guide to stitching, featuring all the tips, techniques and hacks you'll need to sew successfully. You'll also find a fantastic mix of projects that'll leave you simply itching to get started!
Template includes:
Back detailed top
Peter Pan collar design
Halterneck dress
Plus, much more!