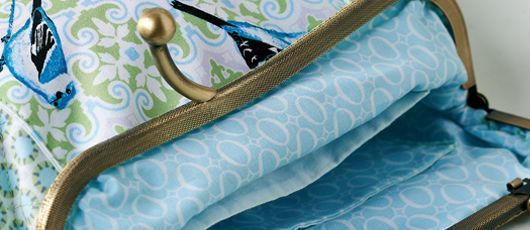 This beautiful bag is the ideal accessory to finish off any outfit, and is big enough to fit everything in. It would also make a great project bag so you can take your sewing with you wherever you go. We've used the gorgeous Notting Hill range by Gütermann to create a vintage feel, finished perfectly with an antique-style purse clasp.
Download this magazine templates today!
Within this download you will find all of the craft templates and motifs needed for the makes within the selected issue of Sew magazine. Print the downloadable document as a whole or select the page number of the template you'd like, then print it individually.
Thank you for choosing to download a Sew magazine templates. The copyright belongs to the project designer and Aceville Publications Ltd, so selling or distributing the material to a third party is prohibited. We don't mind if you share it with a friend, but please do not make multiple copies without our permission. Copyright law is there to protect the work of the originator and unauthorised copying is illegal. To find out more Click here