27 Jul
2017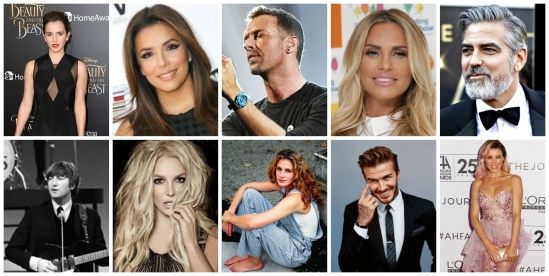 It's pretty obvious that the people listed below are a seriously talented bunch, with countless songs, films, awards and charitable acts between them. What we really care about though, is how handy they are with a needle and thread. Our hobby is great for relaxing and unwinding after a stressful day… and what would be more so than being followed by the paparazzi? Have any of your favourite icons made the list?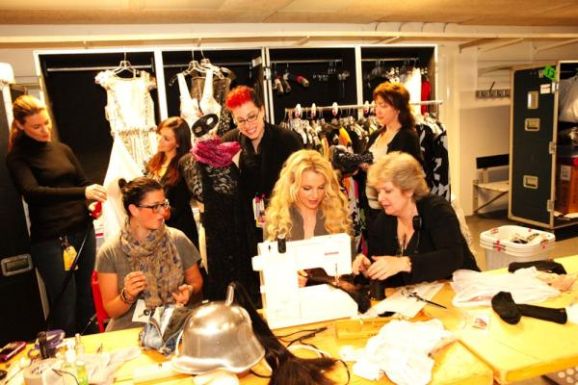 The Baby One More Time singer tweeted a picture of her behind a machine whilst on tour in Sweden in 2011. Whilst she hasn't mentioned it again since, we're glad she gave it a go.

Coldplay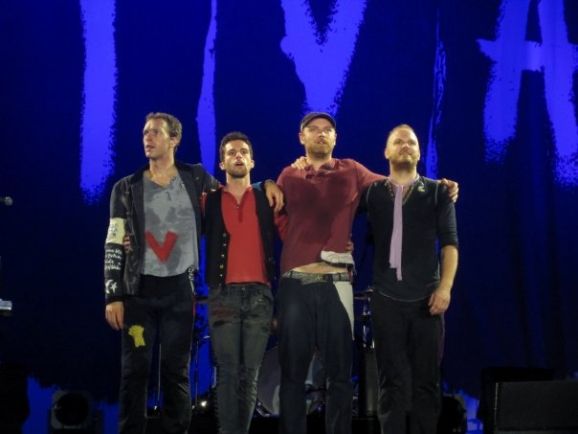 It turns out that the hugely popular British pop-rock band use sewing as a group bonding activity! Lead singer Chris Martin said, "Making clothes together in our studio makes us feel complete. We probably sound like a group of grannies in a knitting circle but it's the truth and it gives us some control over our visual identity... When you are a big band and everyone is taking shots at you, the more things you can do together the better... And if you're wearing uniforms made by your own hands it helps achieve that."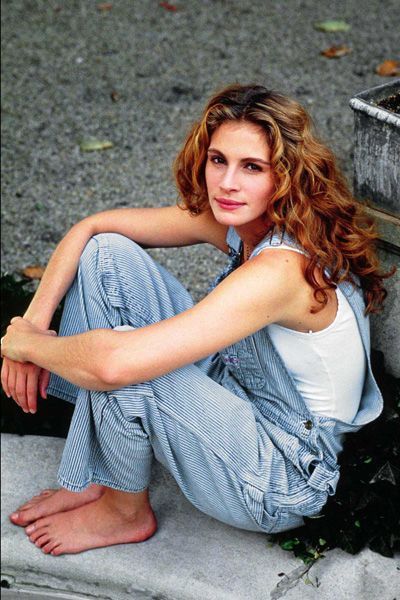 This award-winning Hollywood star enjoys sewing for some downtime. "There's one little room in my house which is filled with all my clutter and bits and pieces. My sewing machine is up there, and all my knitting stuff. It's a place where I can go to relax and unwind. I don't get to spend a lot of time up there, but at least I know it's there," the Pretty Woman actress said.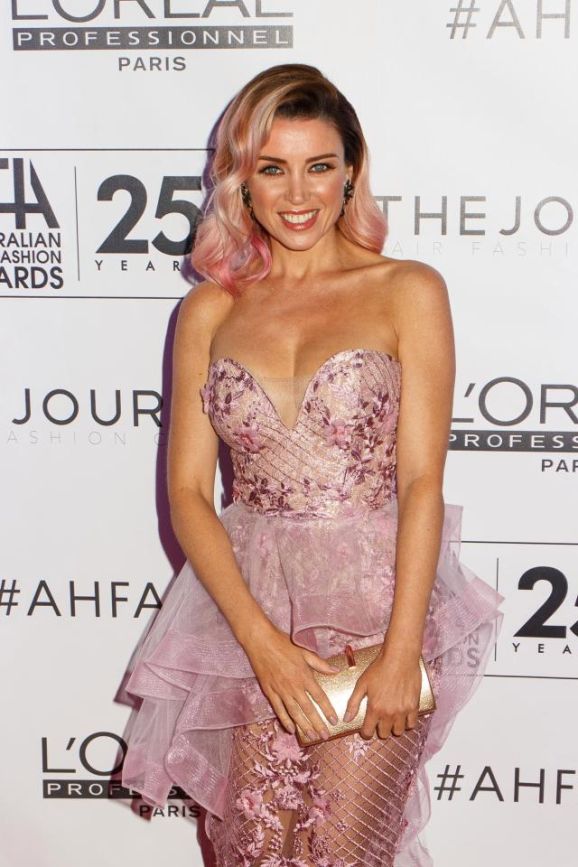 The former Home and Away star cites wearing her big sister Kylie's old clothes as the reason she learned to sew. "Knowing how to sew is a godsend when it comes to personalising outfits - I was always getting hand-me-downs from Kylie growing up! Being petite and curvy, I often need to shorten things and get them nipped in."

Emma Watson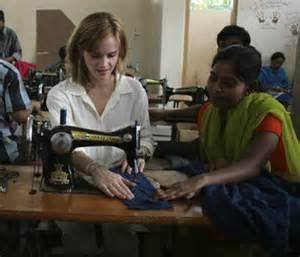 Here we can see the actress, model and philanthropist getting behind a machine whilst visiting Swallows, a Fair Trade partner sewing factory in Bangladesh.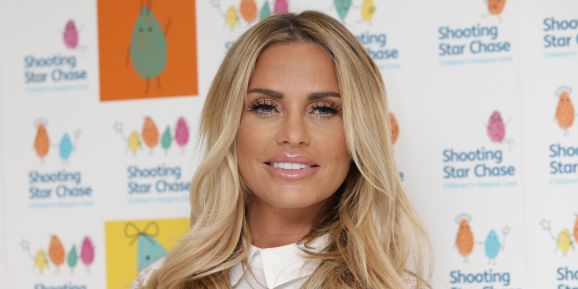 My mum had a sewing machine she used to make curtains with, and when she got a new one, she gave the old one to me. I started off making horse rugs with it, but then I started the customising. Customising my clothes. I still do that now, I make so many clothes from scratch. I make Harvey's clothes - little tracksuits and things.

John Lennon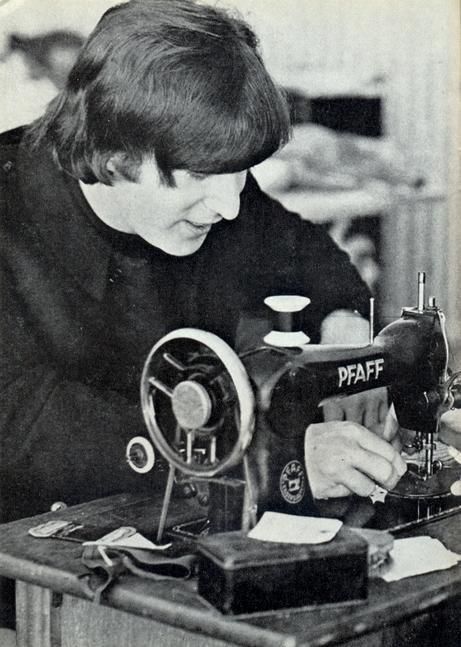 John Lennon was known for his musical talent as one of the Beatles, but it's a little known fact that he was handy with a needle and thread. "I used to do embroidery - my auntie taught me how to do little flowers like that," he once shared in an interview.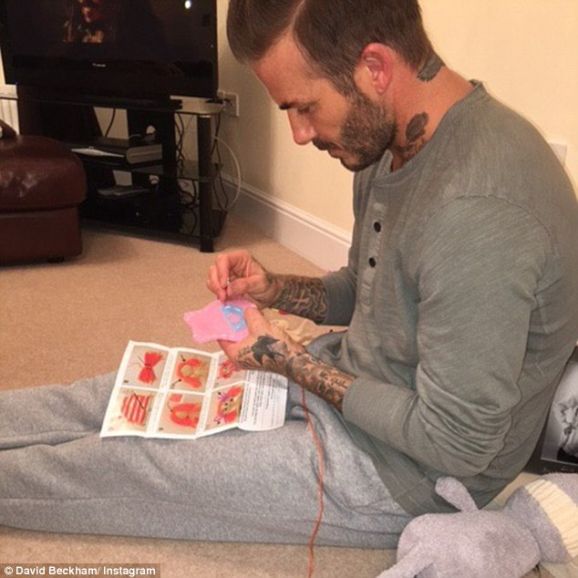 Becks is the picture of concentration here, as he stitches an outfit for his daughter's doll. The picture was shared on Instagram by his wife Victoria, with the caption 'Harper has daddy stitching her dollies dresses!!! We love you @davidbeckham ❤ #lovingdaddy #proudmummy #familyfun x vb'.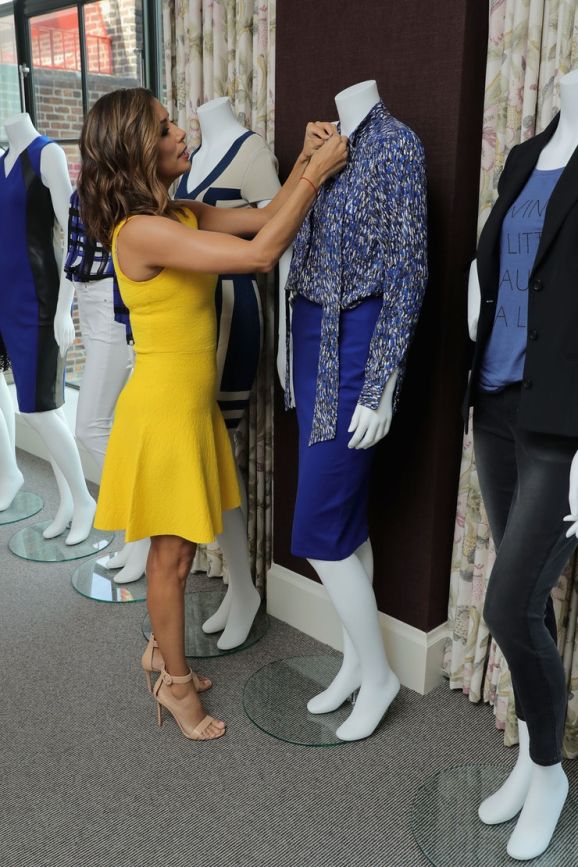 This television star is a whiz at many things: she acts, produces and directs TV and film, is an activist and businesswoman... and a dab hand at sewing! "I'm a big sewer. I was obsessed with making dresses. I'm really familiar with seams and construction and textiles, and I'm obsessed with it," the Desperate Housewives star said. She even makes her kids' Halloween costumes!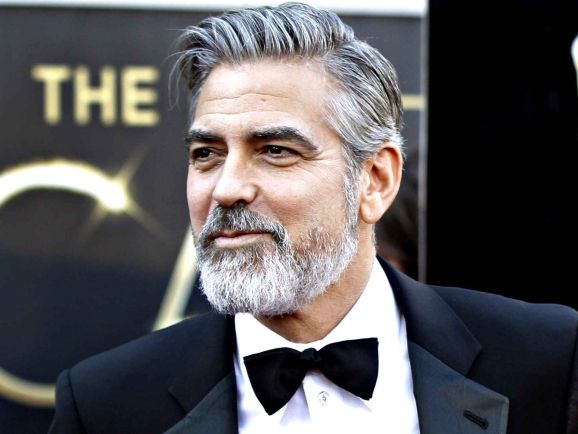 According to a celebrity hair stylist, Clooney saved the day when the zipper broke open on his 2010 Oscar date's dress. He stepped in, saying "Hold on a second, I have experience with this. I used to work on suits, honey," before hand-stitching her zipper back in place!

Have we missed a stitchy celeb you know about? Tell us about them on our Facebook or Twitter!
Get to know: Alice's Bear Shop
21 Nov 2023
#AD
Alice's Bear Shop is your one-stop shop if you love to create your own bears and dolls. From classic kits…
Get to know: Alice's Bear Shop
21 Nov 2023
#AD
Alice's Bear Shop is your one-stop shop if you love to create your own bears and dolls. From classic kits…