4 Aug
2015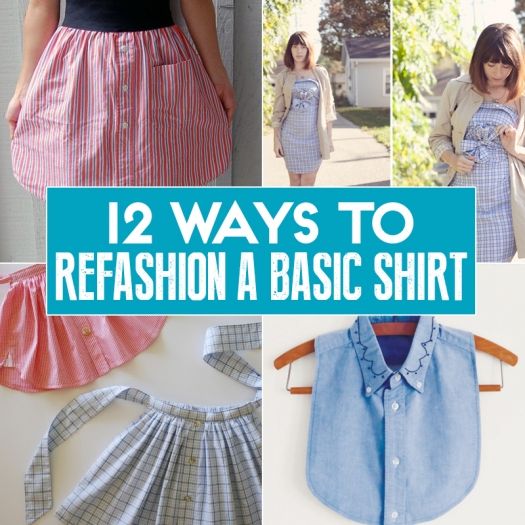 To tie in with www.makery.uk's Refashioners Get Shirty challenge we thought we'd share some of our favourite reworked men's shirt ideas to get you in the upcycling challenge mood! An array of bloggers will be taking The Refashioners challenge, including Lisa Comfort, Dixie DIY and Jenny Rushmore, but, as of this year, Makery.uk is opening the doors to all sewing lovers as well. All you need to do is upload your recycled shirts by 27th September via Instagram with the hashtags #therefashioners2015 to be in with a chance of winning over £600 of sewing goodies. For full details on how to enter, click here.
To get your winning projects started here are 12 ways to reimagine a basic shirt into a new thrifty fashionable creation. Men, beware, you may need to lock up your wardrobes!
1. Sloped back shirt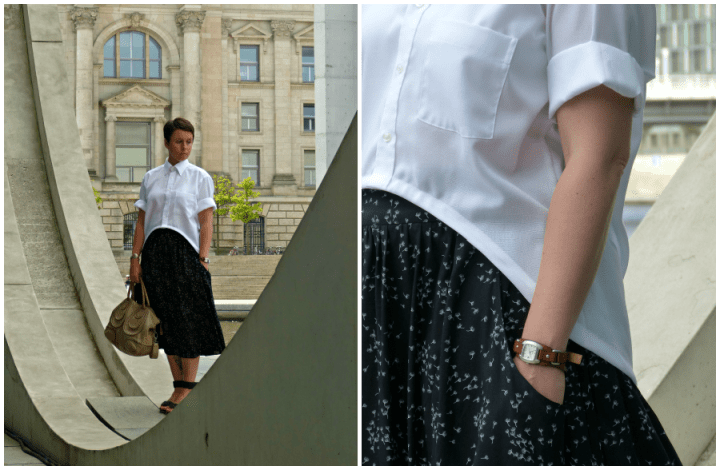 First up is Makery.uk's first blogger submission from Ute Stampfer who has refashioned this casual cool asymmetrical short sleeve shirt for an effortlessly chic look.
2. Chinelo Bally's sassy skirt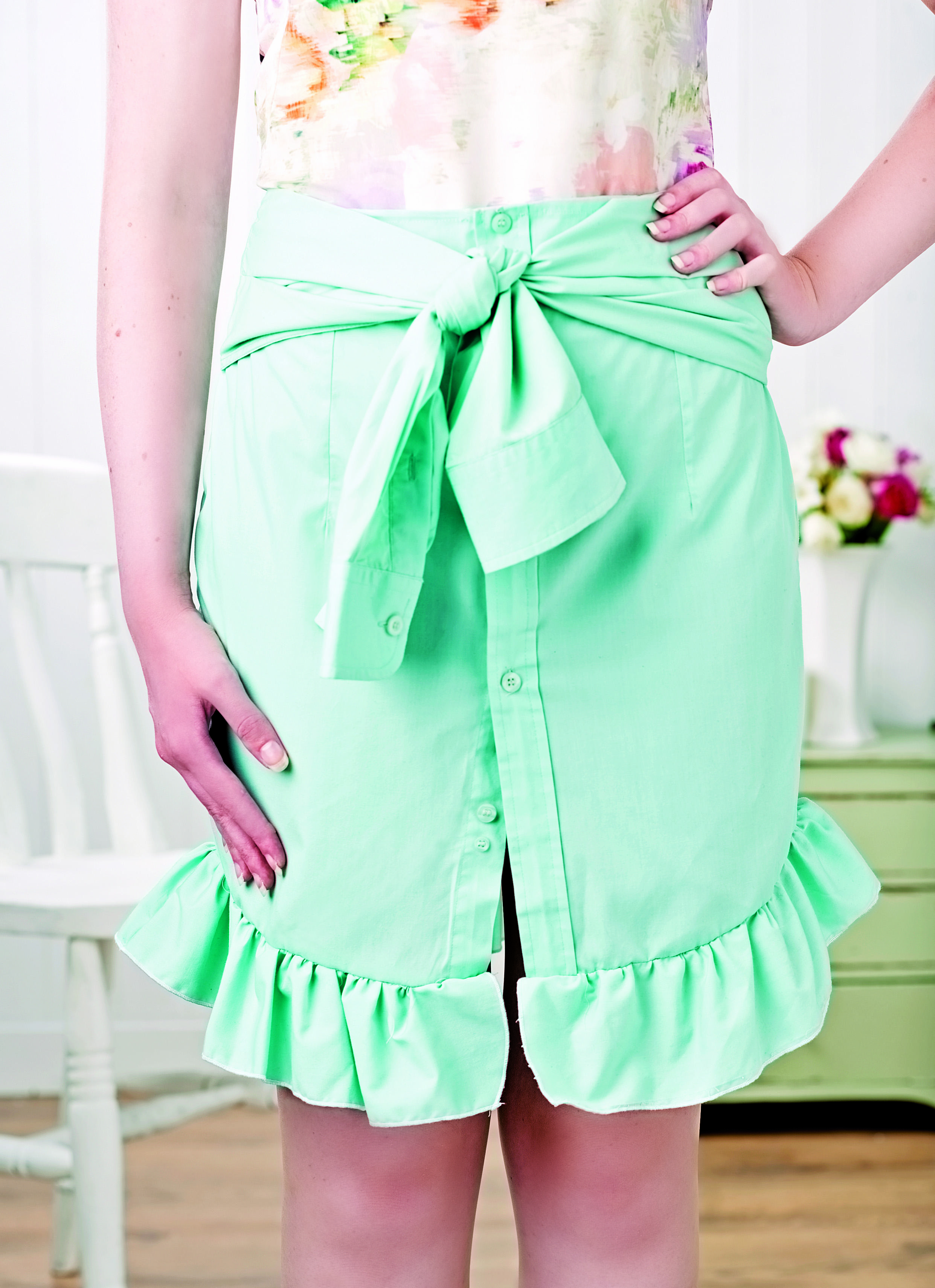 The Sewing Bee fashionista and freehand queen, Chinelo Bally, upcycled a men's shirt for Sew Magazine into a tie up frilly skirt. We love the arms tied around to create this casual look.
3. Tie up and go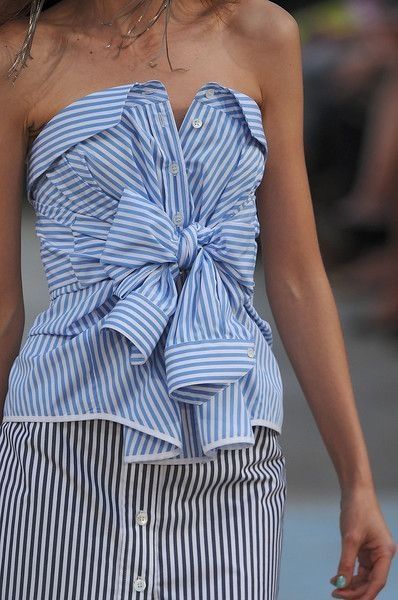 There's not much cutting or sewing required for this, but use the same tied sleeve technique, as above, to create a couture top.
4. Vest and shirt dress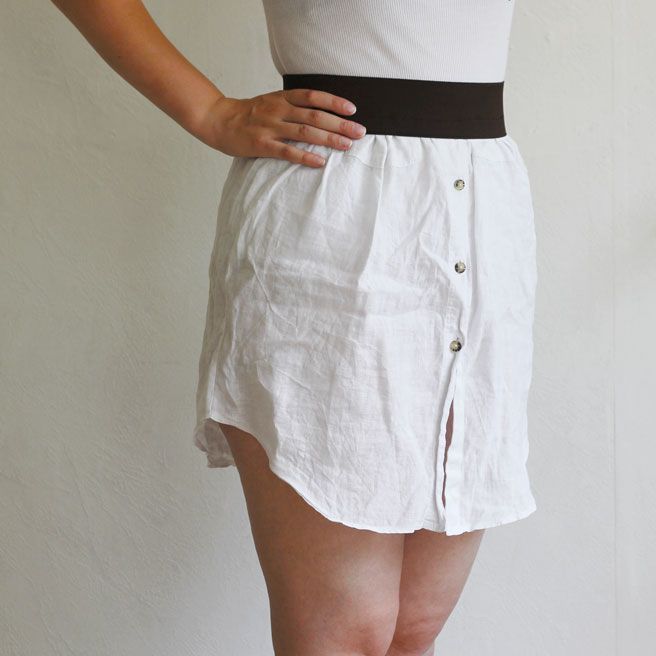 If you've got a shirt with worn out elbows and sleeves, fear not, you can still rework it, like this, by adding an elasticated waistband and a vest for a flattering skirt or dress design.
5. Girls' skirts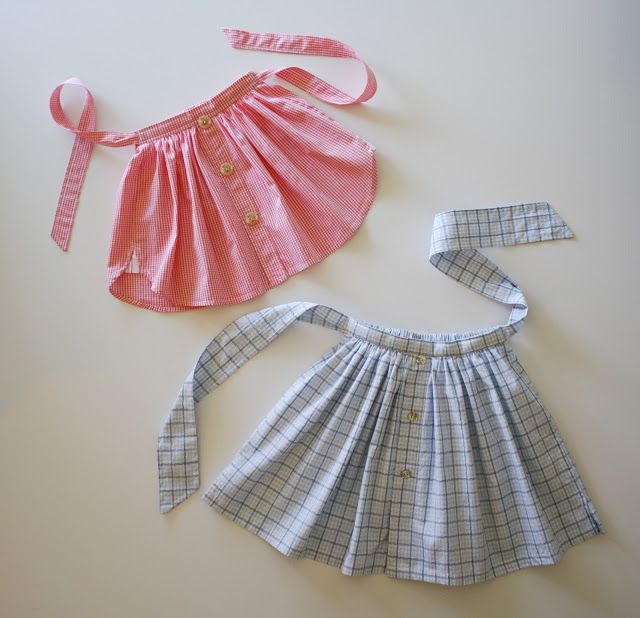 If you've got even less fabric to play with make a cute tie up girl's skirt.
6. Little girl dress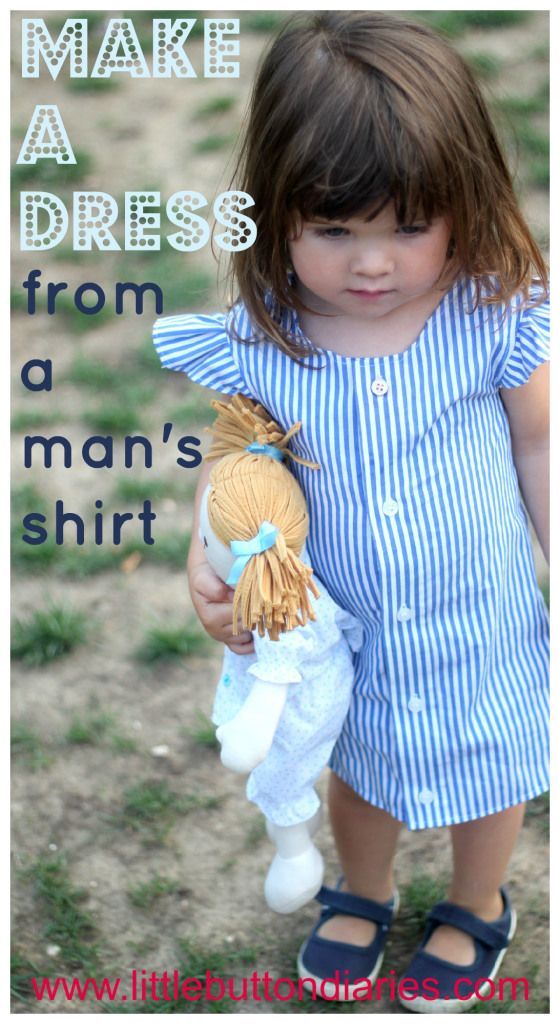 It's amazing to think a men's striped shirt can make such a beautiful little girl's dress. Keep spare arm fabric for frills on arms or on the hem.
7. Shirt cuff creations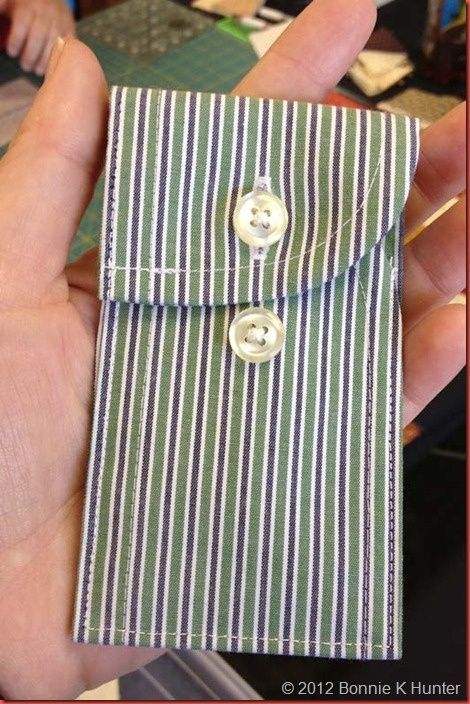 These aren't technically new outfits, but keep spare cuffs from other shirty projects, like the little girl's dress, to make a thrifty phone case or these ingenious wine bottle holders. Add cufflinks as well and these would make a great gift for groomsmen for a wedding.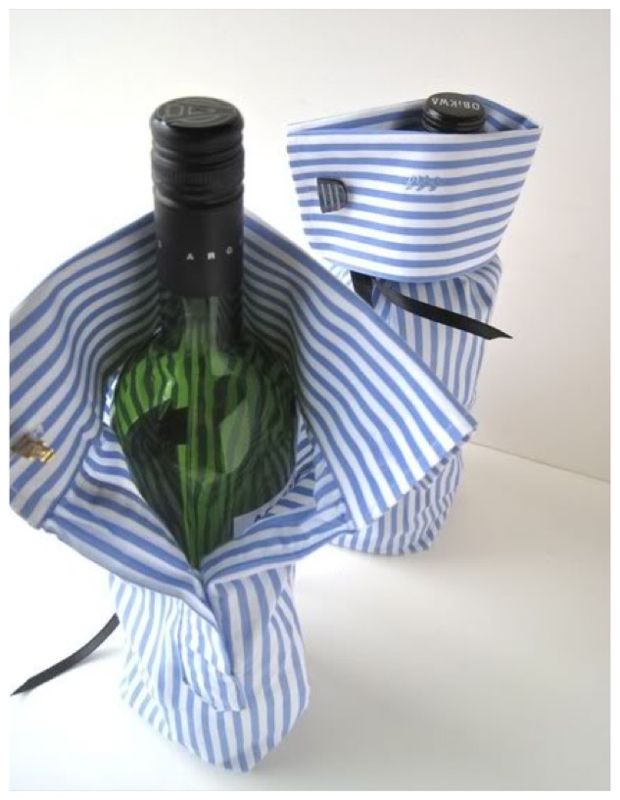 8. Shirt apron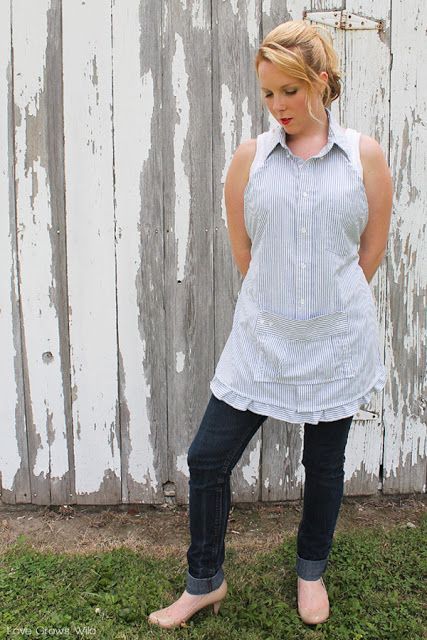 With The Great British Bake Off now underway style yourself something a little more fashionable to don in the kitchen whilst cake making with this stylish shirt apron.
9. Ombre denim shirt



Transform an old denim shirt with some bleach and a few studs for a glam rock look!
10. Short sleeved shirt dress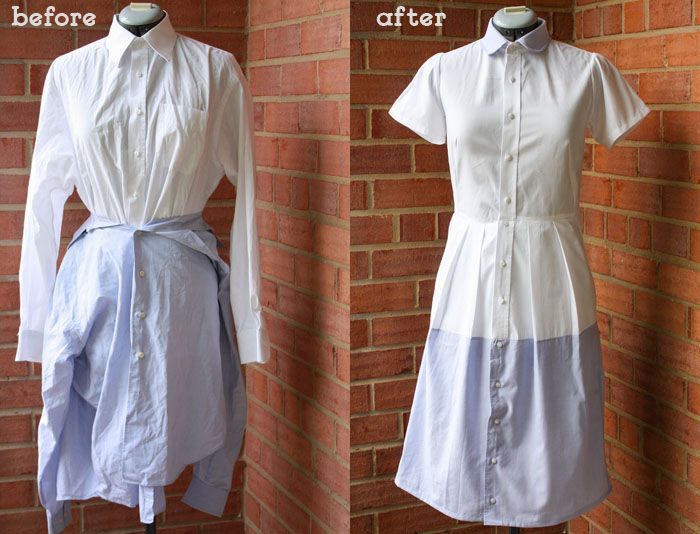 If you've got time, and two shirts to play with, try creating this short sleeved two-tone dress made from a blue and white shirt together. We love the addition of a softer rounded collar for a more feminine look.
11. Cut out shirt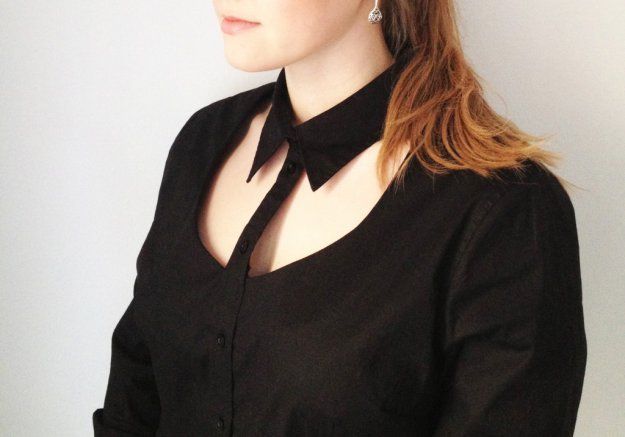 If you're looking for a quick make, turn a boring old black shirt into a statement piece just with a few easy cut outs.
12. Shirt cushions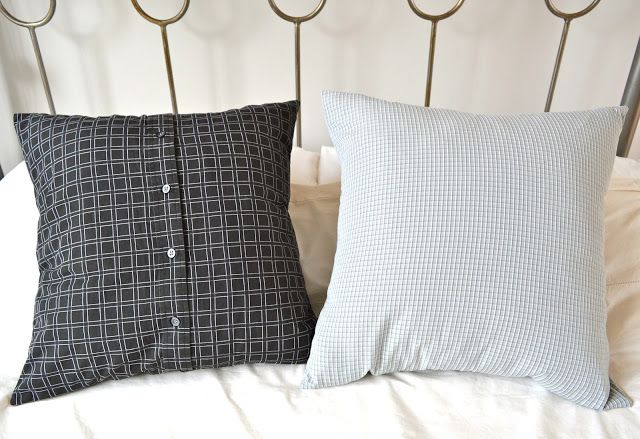 Handmade Jane has entered this cushion creation into the 2015 challenge. We like her idea of quickly sewing a shirt into some buttoned cushions for the home.

For more Get Shirty creations inspiration visit www.makery.uk to see what The Refashioners are creating!


Last Minute Christmas Gifts
3 Dec 2021
#AD It's finally December and with Christmas just around the corner so begins the mad rush to get all of our…