30 Jul
2015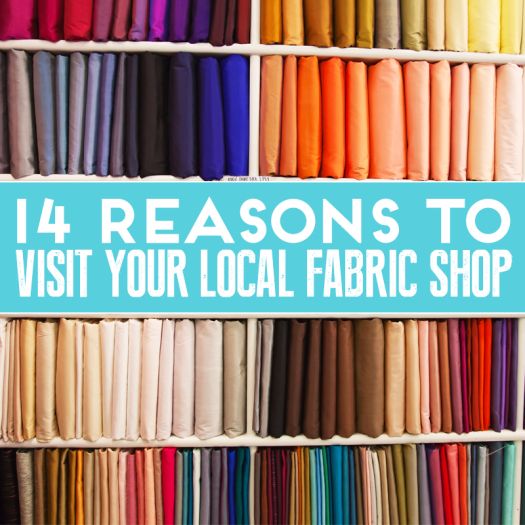 There's no better feeling than walking into the wondrous world of fabric shopping! If you're a fabric hoarder, like us, you'll probably spend most of your spare time, and money, in haberdashery stores for one of these reasons, and you won't need convincing they're one of the best places to go for some sewing inspiration. In anticipation of Sew Saturday on 17th October 2015 here are some reasons why we, and our stitchy friends, love popping into a local sewing shop…
1. To learn from experts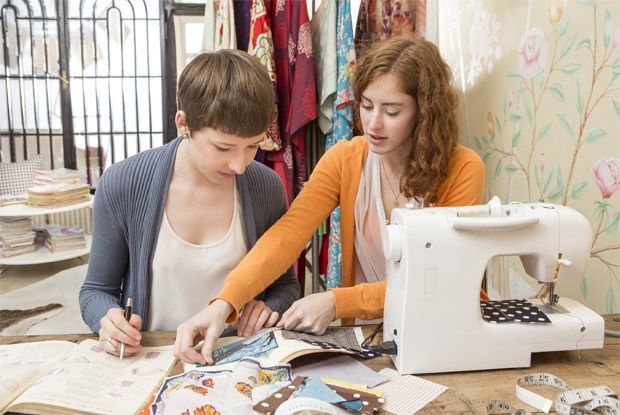 The people who work in fabric shops are incredibly talented sewers and seamstresses themselves. If you're a newbie, when surrounded by bolts of fabric, it can be a bit daunting not knowing where to start shopping first, so you need a friendly and encouraging face, which is what you will find in these stores.
2. They are social places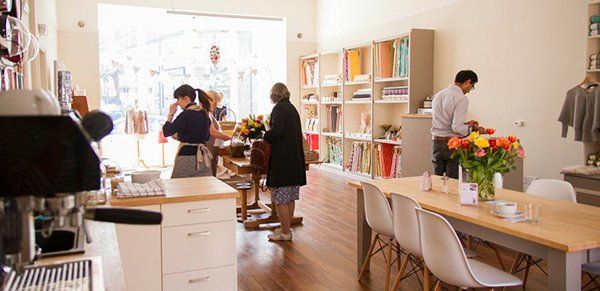 Image of Guthrie & Ghani fabric shop
Chat to like minded sewers and makers, and get help on your latest project, everyone is always friendly and encouraging, no matter what level. Stay and chat over a cuppa at Guthrie & Ghani's shop in Birmingham, which is part coffee shop as well. Shop owner, and Sewing Bee contestant, Lauren Guthrie, says: "Having those face to face chats is one thing that's unique to visiting a real store!"
3. They're a great place to day dream
Imagine your new perfect outfit from the bolts of fabrics. Let your imagination run wild with the endless project possibilities you could make. As Sewing Bee judge, May Martin, says, "Fabric and haberdashery shops are in a league of their own when it comes to stimulating the senses!"
4. To remember that so many colours exist in the world!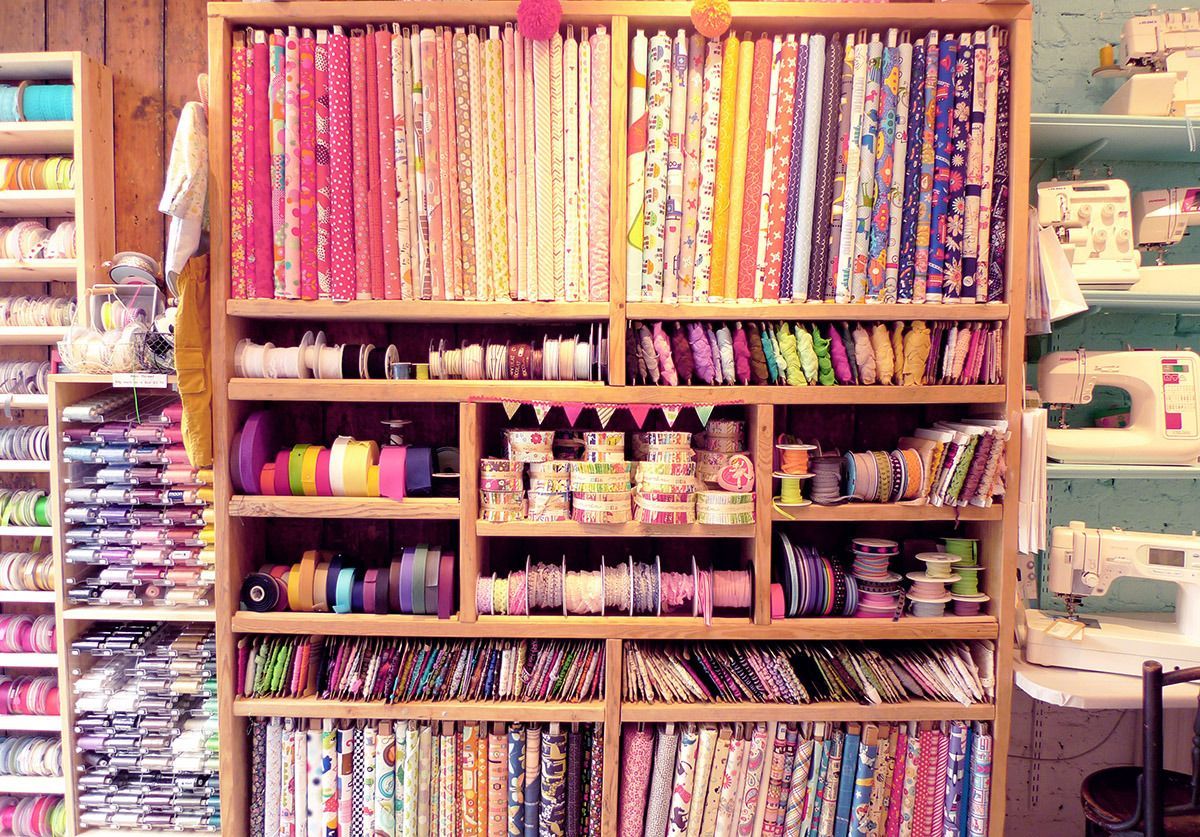 Image of Brighton Sewing Centre
Step into an Aladdin's Cave of colour and print. One of the best feelings is walking into a fabric shop and not knowing where to look first!
5. Get up close and personal with textures
Velvets, silks, furs and wools are so much more exhilarating in real life and you just can't get the 'feel' for them from shopping online. Enjoy the tactile experience of stroking a bit of fur or silky velvet! "Nothing beats seeing and feeling fabric in person when buying," says The Sewing Directory's Fiona Pullen.
6. Pretend you're a kid in a sweet shop!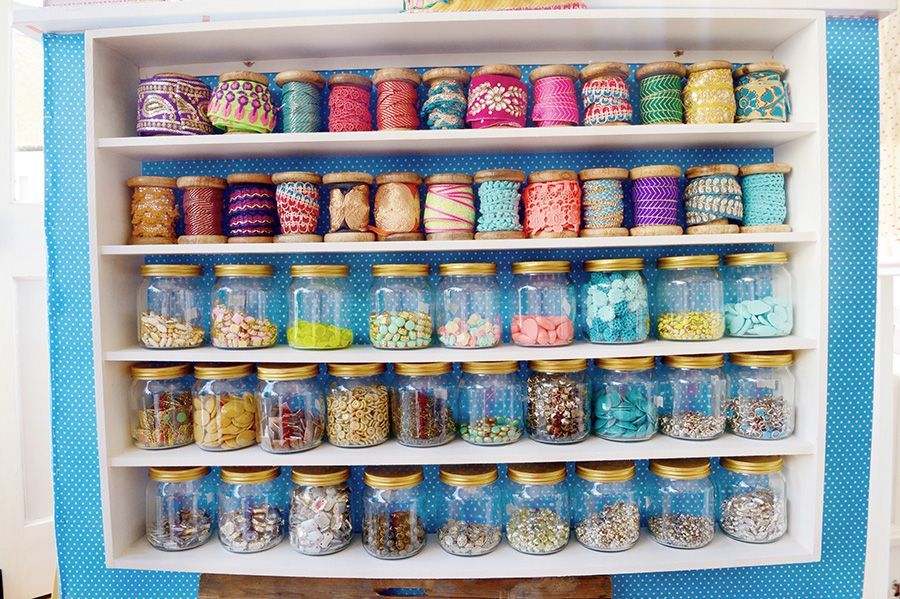 Image from Sew Over It
Pick and mix coordinated ribbons, trims and buttons with ease. As May Martin, says, "For me, being in a fabric shop is like being in a sweet shop without the problem of calories!" We agree!
7. Flick through pattern directories
Travel through fashion history by flicking through the pattern catalogues and archives. It is so much more fun doing this surrounded by fabric for inspiration rather than online shopping. Even celebrities like Katherine Heigl love this!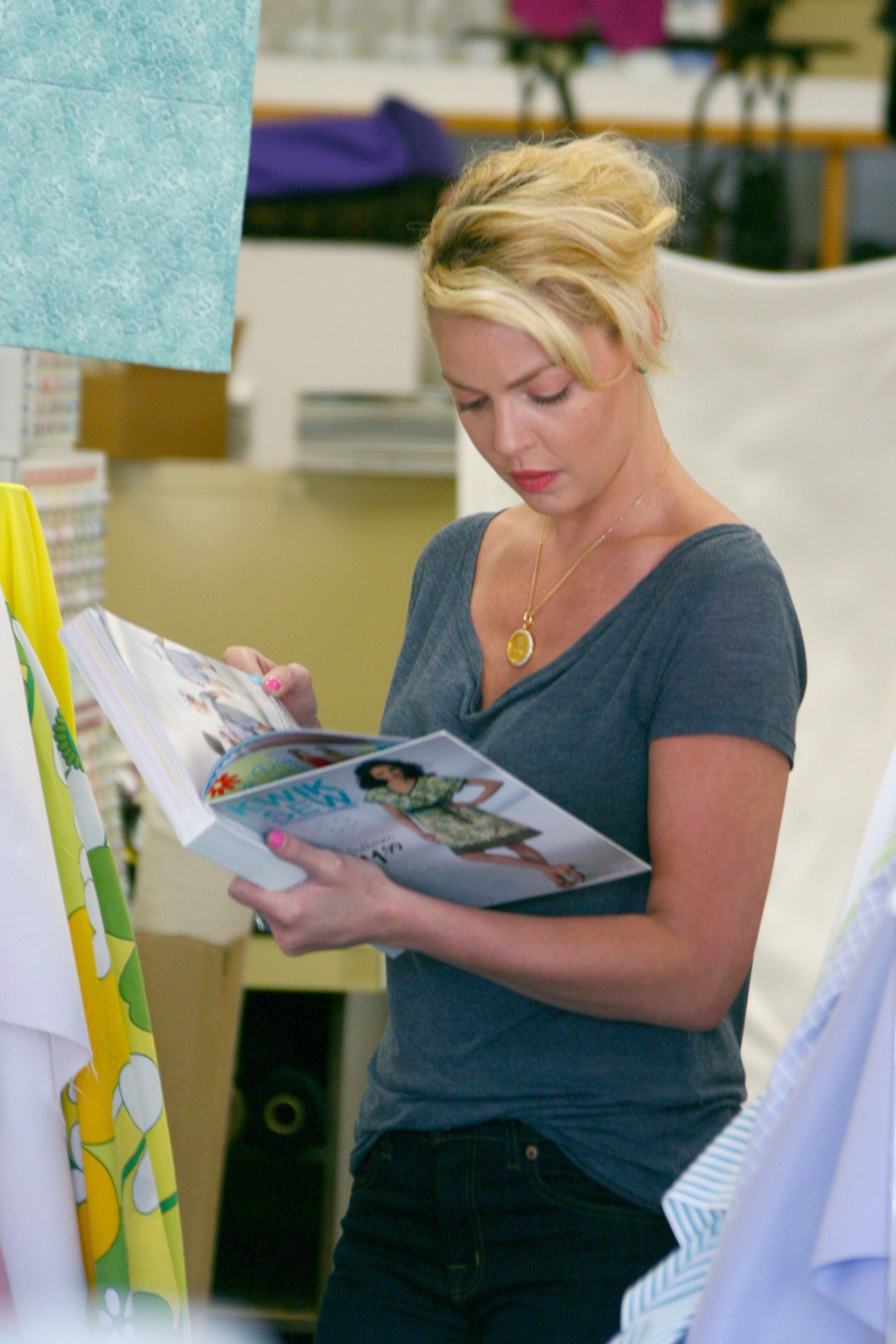 8. Getting a workout from carrying all the bolts of fabric!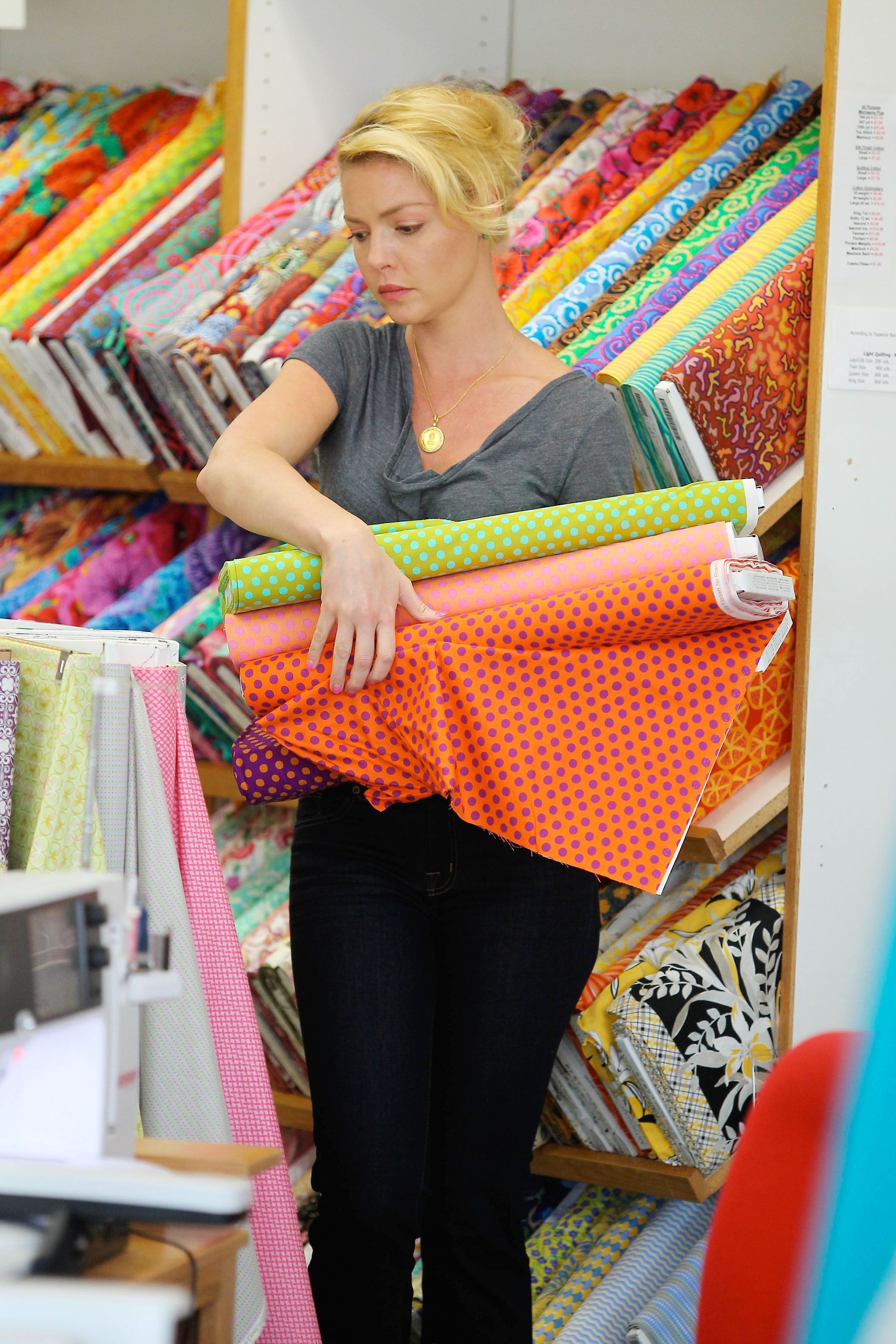 No need to sign up to a gym if you're a regular to your local fabric shop! When you realise you NEED every fabric in the shop carrying all the bolts can get pretty heavy! Even celebrities like Katherine Heigl love this!
9. Where else can you buy a metre of something for as little as £2?
Yes, fabric is still available for £2 a metre, making a whole new outfit possible for less than a fiver! You can actually still buy items like buttons and trims in fabric shops for pennies! The best time to go for a bargain hunt is during a sale.
10. Test drive a machine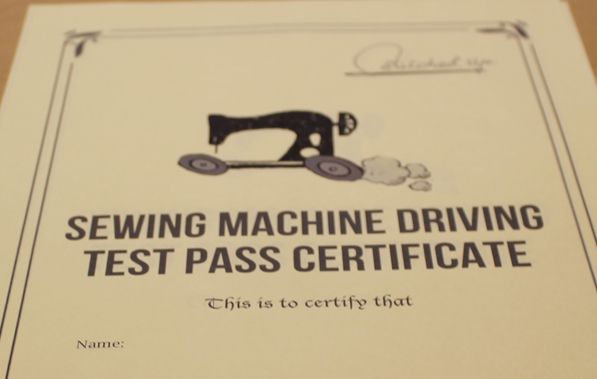 Image from Stitchedup.coop
Sometimes it can be hard to work out what equipment to go for. If you buy via your local sewing shop you can 'try before you buy' and get a feel for a new sewing machine. What's better, if you buy your machine locally, you can easily take it back there for servicing and repair.
11. Workshops and classes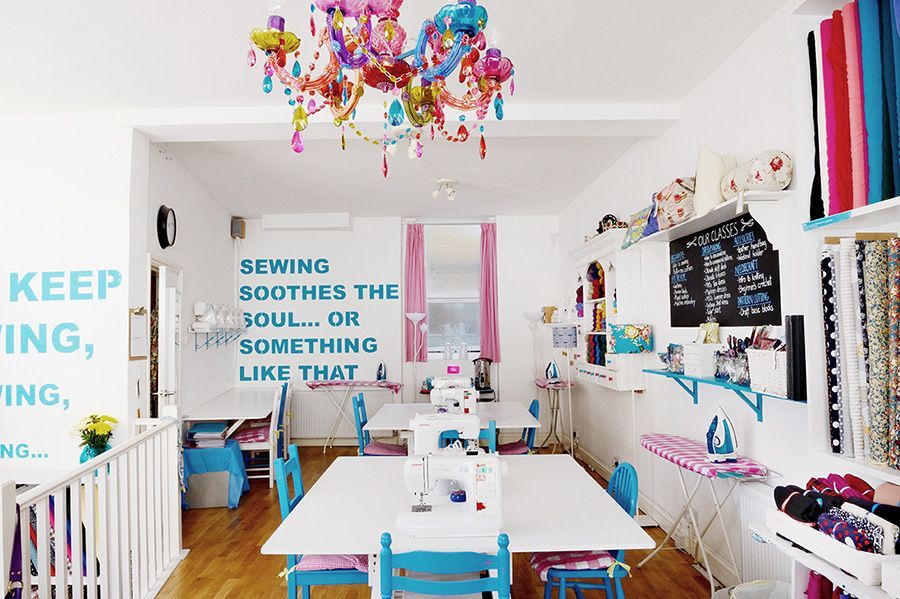 Image from Sew Over It's classroom
Most shops have a whole array of workshops and events to join where you can learn a new technique with like-minded people.
12. For a history lesson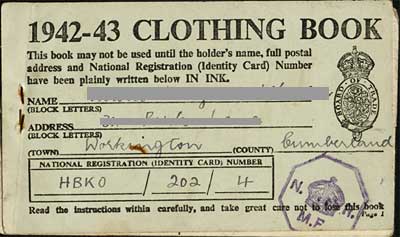 Image from Nottingham University
Some of these shops have been running for years, seen fashion trends come and go, and come back again, have withstood recessions, and probably even remember your nan shopping with them when you could buy the latest Vogue pattern for a Saturday night out for just a few shillings. Some have become institutions in themselves and are a font of sewing and local knowledge.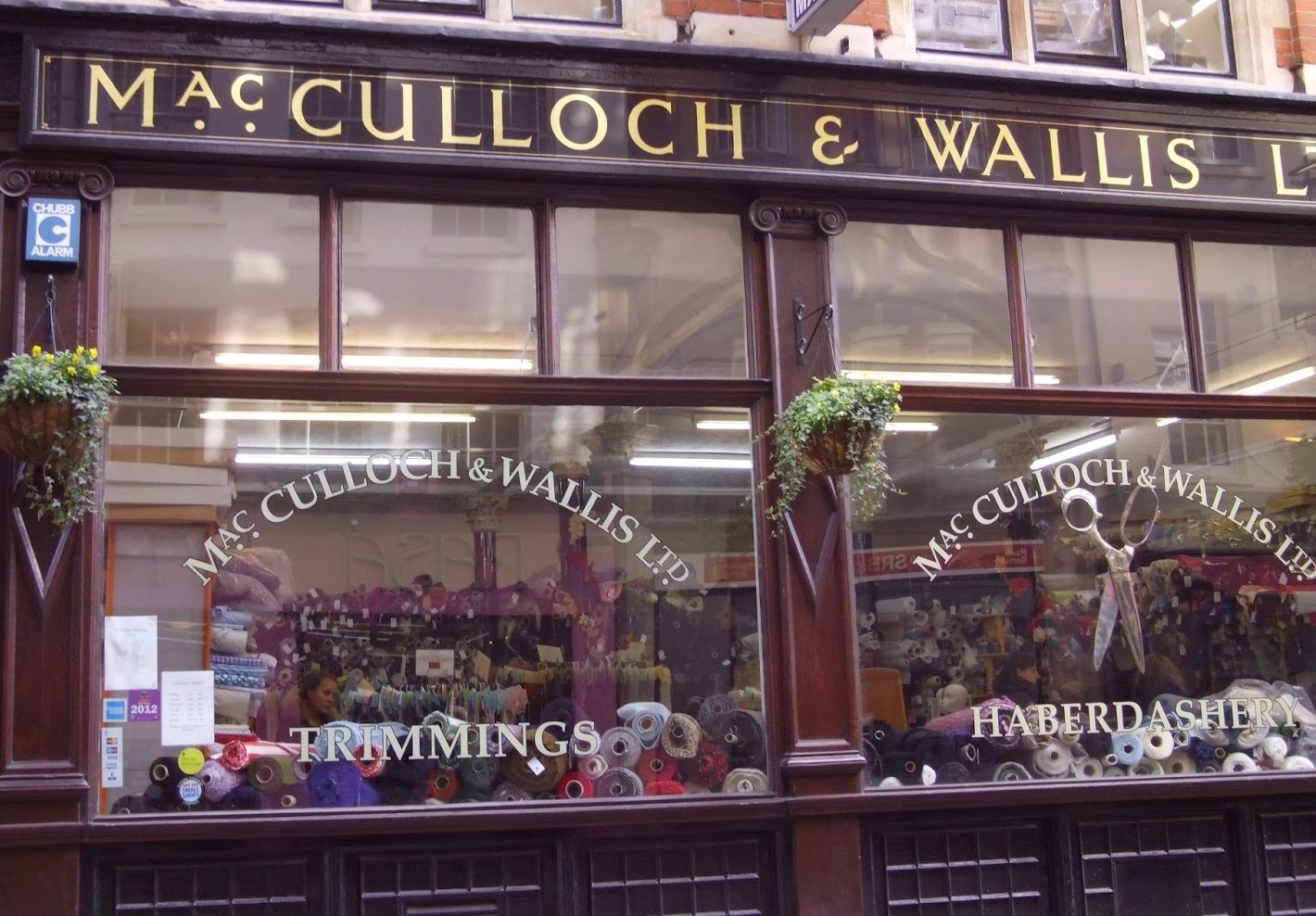 Image of London Sewing Shop Macculloch and Wallis
Sewing Bee contestant, Stuart Hillard, said: "I'm a big fan of the bricks and mortar style of shop. Fabric stores have the sort of passion, inspiration, expertise and warmth that's hard to replicate anywhere else and if we support our local shops they do the same back!"

13. Support independent
Many of these shops are independent family run local businesses that offer a really personal service, so make sure they stick around! "We should all be doing our best to support our local businesses where possible to help keep them going," says Fiona Pullen.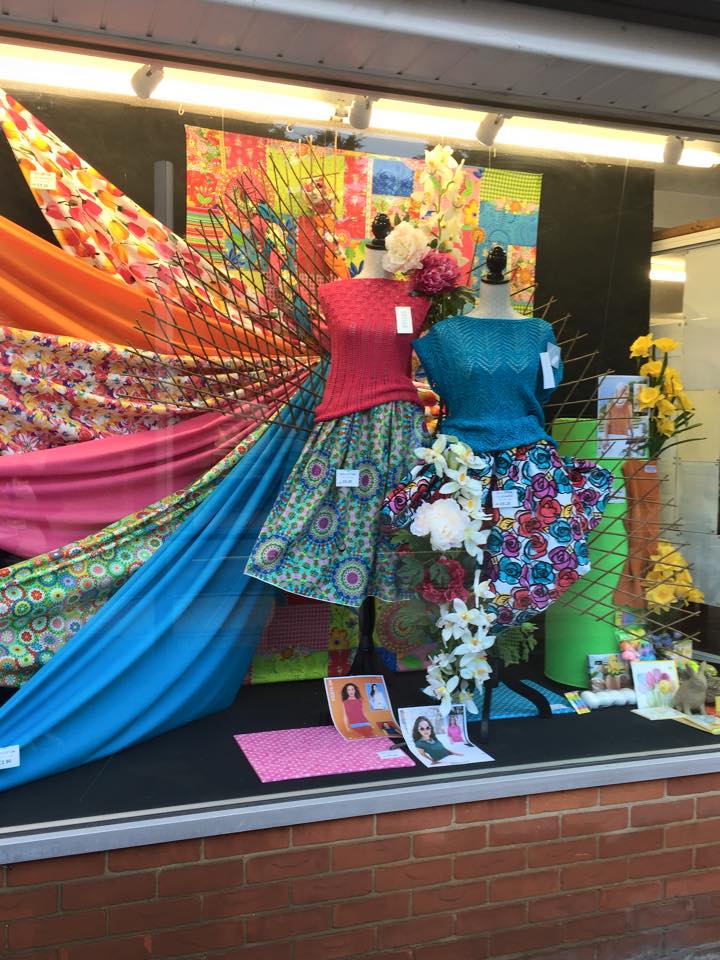 Image of window display at Tiptree Cheap Shop in Essex
14. Gleam creative ideas
From the shop window displays, the rolls of colourful fabrics and the inspiring people who work there who have a creative flair for fabric, see what they conjure up in the display areas and get your creative juices flowing.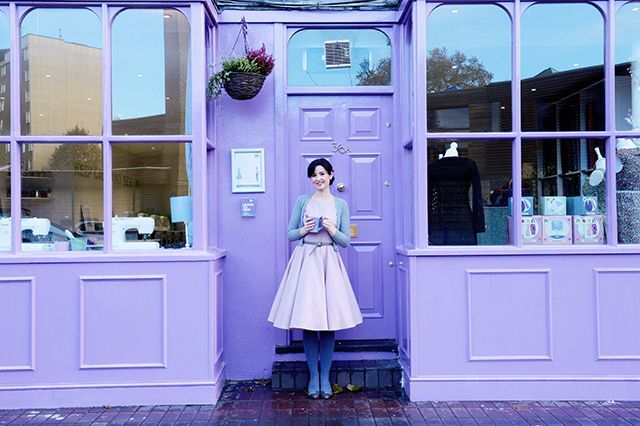 Fancy getting involved with Sew Saturday?
Click here for our interactive map to easily locate the shops in your area that are holding Sew Saturday events.