22 Apr
2016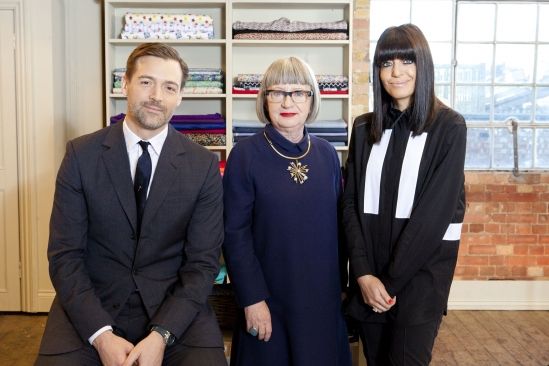 With season four of The Great British Sewing Bee just around the corner, we're gearing ourselves up for more stitchy fun with the new contestants! And here's why we can't wait for the show…
1. Patrick
Need we say more? Our favourite Savile Row tailor will be back on our screens so we can reflect on his choice of facial hair.
2. New judge
We welcome Esme Young as co-judge alongside Patrick Grant, and we're very excited to see what she will bring to the show! Her creative flair and fashion edge is sure to be a joy to watch!
3. Inspiration
As each week passes and the techniques step up a gear, we love gathering new inspiration for our handmade projects.
4. Claudia's anecdotes
We can't help but love the woman with more fringe than sewing skills, so we're eagerly awaiting more of her cracking one-liners on screen!
5. That haberdashery
We're so excited to see what stitchy goodies line the shelves of the haberdashery this year. Let's hope there's plenty of beautiful fabrics, pretty trims and quirky notions. We doubt we'll be disappointed!
Series four airs in May and we can't wait to meet the class of 2016! Coming soon! Join series one contestant and Sew columnist, Stuart Hillard, for his weekly series debrief over on our blog!

Sewing Week 2020: To Our Retailers
15 Sep 2020
Dear retailers,

The Sew HQ team fully appreciates the challenging trading conditions created by this year's COVID-19 pandemic, particularly for…



Sewing Week 2020: To Our Retailers
15 Sep 2020
Dear retailers,

The Sew HQ team fully appreciates the challenging trading conditions created by this year's COVID-19 pandemic, particularly for…