16 Nov
2021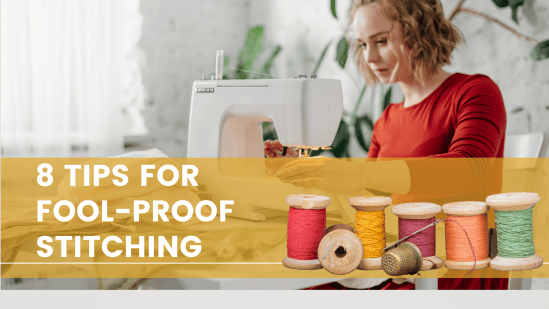 #AD As we approach the new year, there has never been a better time for us to evaluate our approach to sewing. Even the most seasoned stitchers have room for improvement when it comes to perfecting their projects, sprucing up their sewing spaces, and getting the most out of their tools. However, when there are so many areas to consider, it can be difficult to know where to start. Luckily, we have compiled eight tips for fool-proof stitching to help you on your way…
Sort your sewing space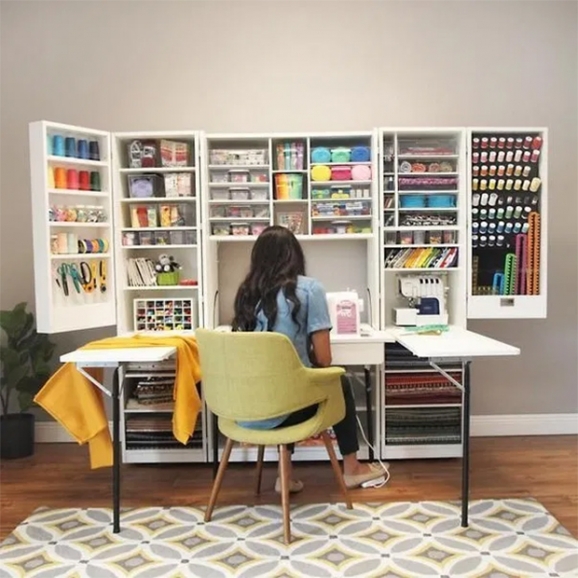 A place for everything and everything in its place! This is a wise motto for any stitcher that wants to maximise the time they have to work on their projects. There is nothing more frustrating than being halfway through your latest creation only to find you don't know where you put your scissors. That is why you should take care over organising your sewing space, investing in storage solutions for your odds and ends, and introducing a clear system so that you can find your essentials in a matter of moments.

Make the most of your machine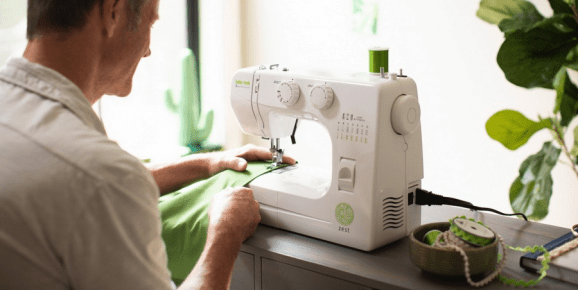 You can take the functions of your machine further by varying the feet and accessories used alongside it. Zip, buttonhole, and quilting feet can all extend the functions of your machine, allowing you to branch out into different areas of sewing. Just make sure they are compatible with your make and model.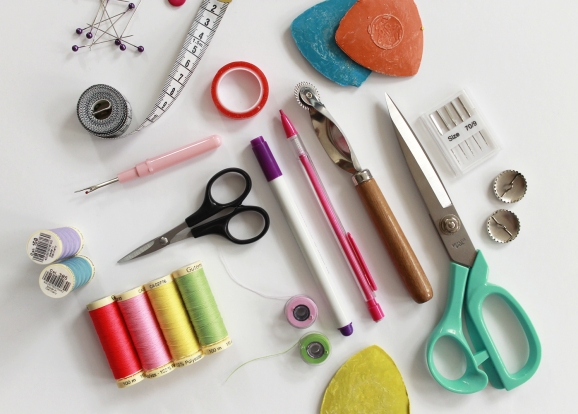 If you are determined to unlock your full creative potential, you need to ensure you have the necessary tools, equipment, and accessories to hand. Now is the perfect time to sort through your supplies, making a note of any habby bits that are missing from your collection. Once you have done this, you will find all of the creative essentials you need at boxofdelights.shop – the ultimate online destination for stitchers in search of high quality crafting supplies. From patterns, fabric and threads, to fastenings, ribbons and embellishments, you will find all this and more at the click of a button.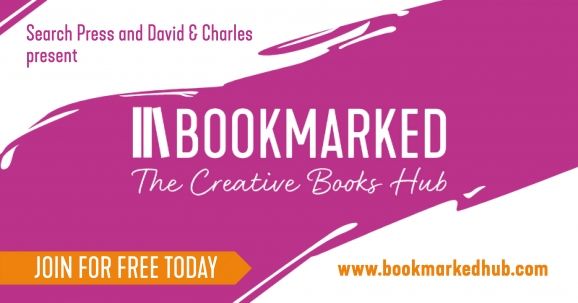 Get stitching with Bookmarked, the free-to-join art and craft book community, brought to you by Search Press and David & Charles. As well as over 1,000 inspiring books to browse, find free sewing projects, patterns, and exclusive content. Get tips and tricks from best-selling authors such as Debbie Shore and Julia Hincks and connect with a community of creatives through member reviews and recommendations. Visit Bookmarked to join today: www.bookmarkedhub.com

Listen up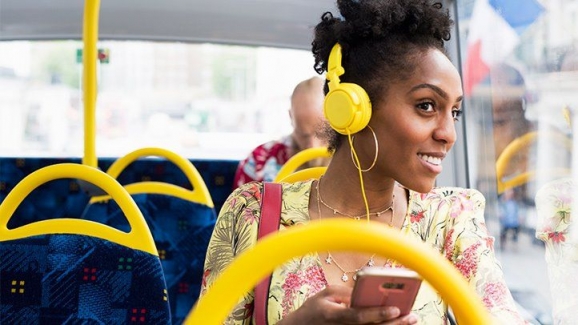 Why not download a makers' podcast to listen to while you sew? We recommend listening to episode 132 of the Love to Sew podcast, where hosts Helen and Caroline discuss the therapeutic benefits of crafts. Podcasts are a fantastic resource if you are on the lookout for expert advice, inspiration, or even just a bit of background chatter as you power through your projects.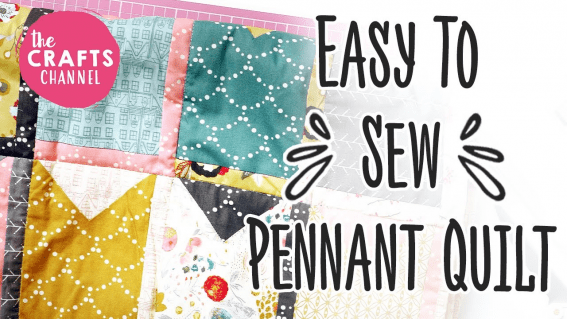 Join the always creative, ingenious, marvellous Corinne Bradd on The Crafts Channel, your online masterclass for crafting techniques. There are hundreds of video demonstrations that are jam-packed with ideas for you to try – all from the comfort of your own home! The video tutorials help you master essential sewing skills. Corinne offers up plenty of insider tidbits and handy advice, ensuring you come away armed with both knowledge and inspiration.

Do your bit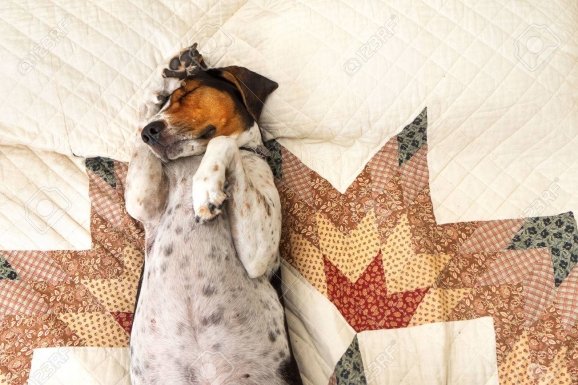 Sewing for a worthy cause such as a charity or a community project will provide you with an opportunity to focus on a creative activity, shutting out distractions and taking time for yourself, but you will also enjoy the added benefit of helping others. From joining Patrick Grant's #BigCommunitySew campaign to making quilts for Battersea Dogs and Cats Home, there are so many ways for you to introduce a deeper meaning to your favourite pastime, and get those positive vibes flowing.

Practice makes perfect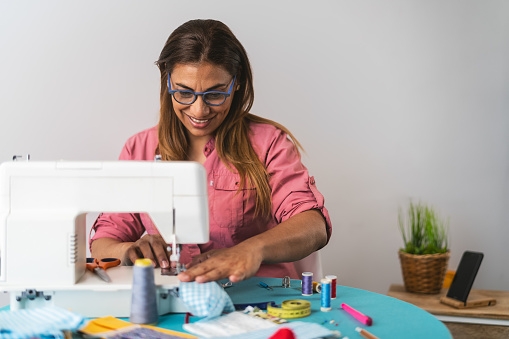 Of course, the best advice we can give you is just to get out there and experiment! Try out different techniques to see what you enjoy the most and which types of stitching you're particularly good at.




Get To Know Figure Forms
23 Nov 2021
#AD Every good stitcher knows that one of the most important aspects of sewing is achieving the perfect fit. The…


Last Minute Christmas Gifts
3 Dec 2021
#AD It's finally December and with Christmas just around the corner so begins the mad rush to get all of our…