20 Aug
2021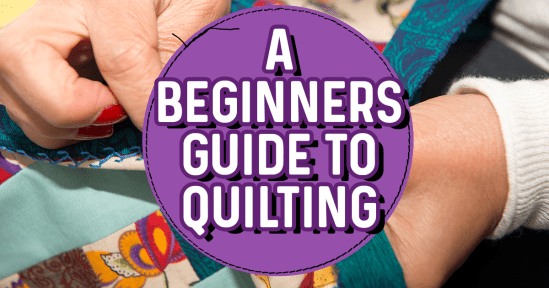 #AD If you're new to making quilts, chances are you don't know where to start. From applique and patchwork to English Paper Piecing and Trapunto, there are an array of techniques to choose from. But what exactly do you need to get started? Well, we have compiled a list of sewing retailers and products to help you along the way. Whether you're looking for the ultimate quilting workshop or the perfect coverstitch machine, you'll be sure to find just the thing you need to kick-start your crafting journey.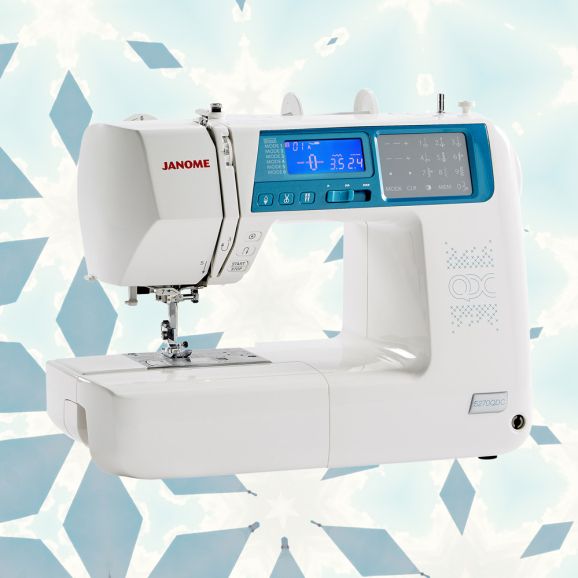 Janome has a fantastic range of machines, with many models even providing the walking foot as standard. Check out the 5060QDC, M Series and 5270QDC – simply perfect for quilting novices and those who love to sew! If you want extra arm space, the Atelier series offers some additional refined features to help as you progress.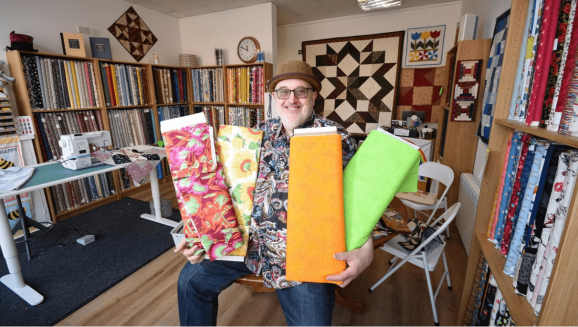 Alan Teather Quilting is home to an array of professional longarm quilting services, a selection of Aurifil threads, and a 600-strong range of 100% cotton fabrics, weighing around 150g each. The Hartlepool-based shop also offers workshops and classes for all abilities. The team prides itself on providing free advice and great customer service, creating a 'happy place to shop'.

Rotary Cutter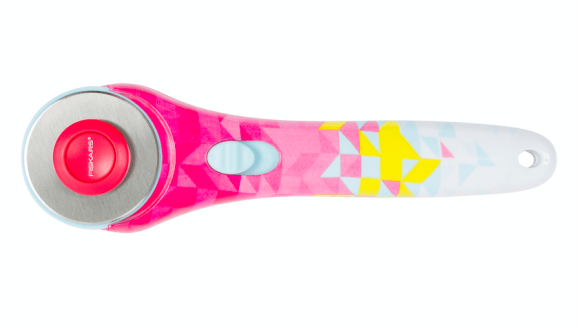 This fantastic sewing tool by My Sewing Box is perfect for quilting novices! Not only does it offer precise and quality cutting through multiple layers of fabric, but it allows you to either cut freehand or use a ruler to achieve your desired shape with ease. With a vibrant geometric design, it's sure to add some fun to your crafting process. What's more, it's a funky alternative to scissors!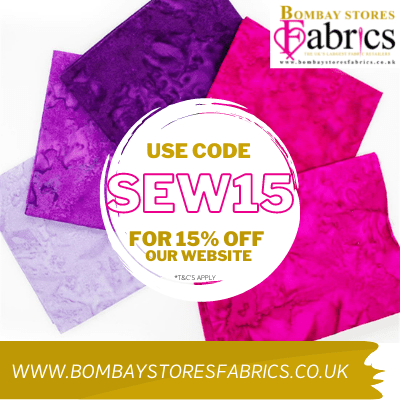 This Asian department store features a collection of quilting fabrics, from fat quarters and jelly rolls to pre-cut bundles. Feel free to browse through hundreds of materials online, including a huge haberdashery department! Whether you are after rulers, mats, cutters or threads in every shade you could imagine, Bombay Stores Fabrics will deliver your essentials directly to your door.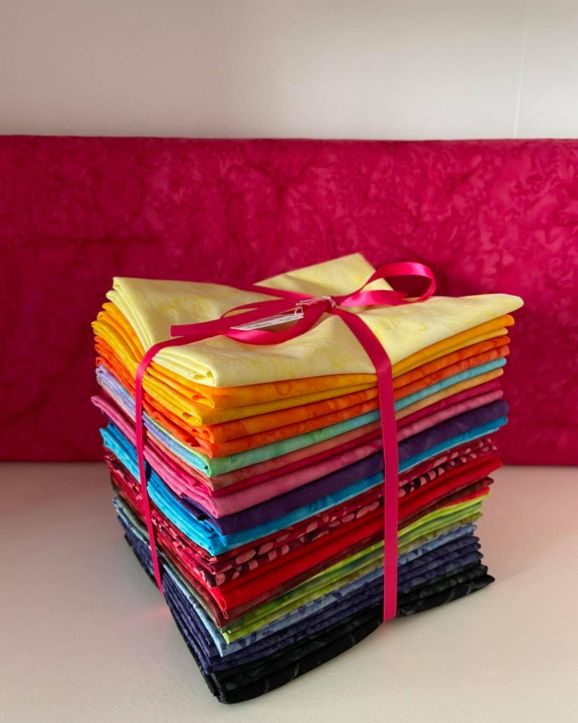 If you're looking to go on the ultimate sewing shopping spree, Created By You is the answer! This independent, family run fabric shop and pottery studio caters to all of your quilting needs. With an online store filled with wonderful fabrics, yarns and haberdashery, this Hampshire-based shop has what it takes to transform your upcoming projects.

Wearable Pin Magnet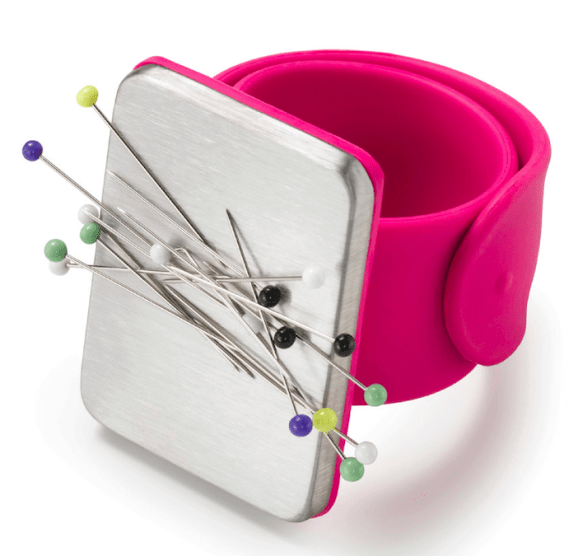 Tired of moving your pin pot or pin cushion around? Cue this incredible wrist magnet from Prym! A handy accessory for quilters on the go, it features a brushed stainless steel plate to firmly grip your fasteners to your wrist. This wearable silicone strap is a simple solution to every quilter's nightmare of missing pins!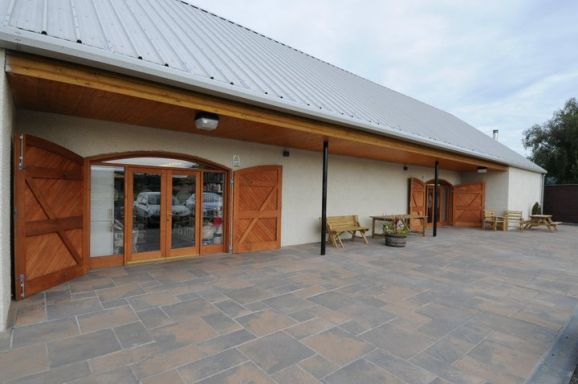 Kaleidoscope is a patchwork and quilting book specialist, offering brands such as Moda Fabrics, Hoffman Batiks and Free Spirit Fabrics. The shop will be hosting a crafty 3 Day Summer Sale from 26th-28th August, with oodles of offers and demos up for grabs. Enter SEWMAG for 10% off online purchases over £40, with free postage and packaging. This offer is valid until 31st August 2021.

Trendy Tote Bag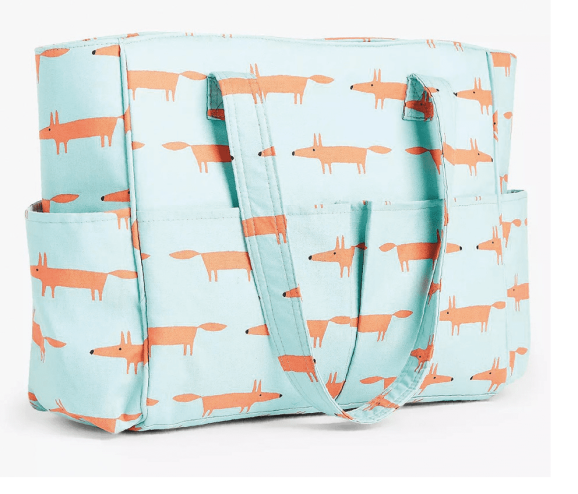 This trendy tote bag is perfect for keeping your stitching supplies and latest quilt creations safe. Made from PVC-coated cotton and adorned with a bold fox print, it's the ultimate storage solution for any quilter! Not to mention, it features a spacious interior and plenty of pockets to keep your odds and ends in order.