22 Mar
2016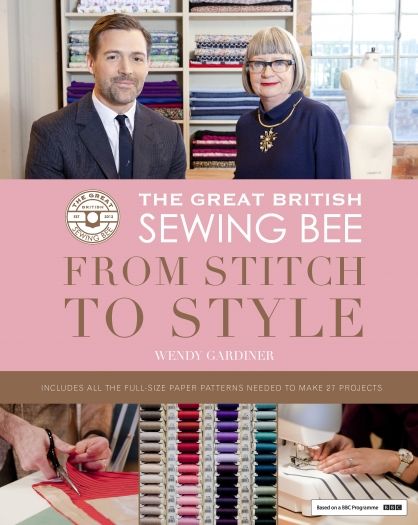 We are so excited for the new series of the Sewing Bee that we're very nearly fit to burst! Here's everything you need to know about series four!

1. Lights, camera, action!
The much anticipated series will air in May, so that gives you a few weeks to cancel your Thursday night plans and stock up your biscuit stash!

2. New face
We welcome new judge, Esme Young to our screens. As a Central Saint Martins graduate and tutor, as well as costume designer for several big name films, Esme will bring a wealth of expertise to the show.

3. Patrick returns
Breathe a sigh of relief. Our much-loved tailor, Patrick Grant will return as judge alongside Esme and host, Claudia Winkleman. We're very excited about this for obvious reasons. But will it be a beard, a moustache, or perhaps both?

4. Subscribe to Sew
Subscribe to Sew and receive a FREE pre-order copy of The Great British Sewing Bee: From Stitch to Style.

Need your Sewing Bee fix before series four kicks off? Visit our FREE patterns archive for The Great British Sewing Bee patterns, including a draped dress and easy-to-sew shell top.

Sewing Week 2020: To Our Retailers
15 Sep 2020
Dear retailers,

The Sew HQ team fully appreciates the challenging trading conditions created by this year's COVID-19 pandemic, particularly for…



Sewing Week 2020: To Our Retailers
15 Sep 2020
Dear retailers,

The Sew HQ team fully appreciates the challenging trading conditions created by this year's COVID-19 pandemic, particularly for…