22 Feb
2021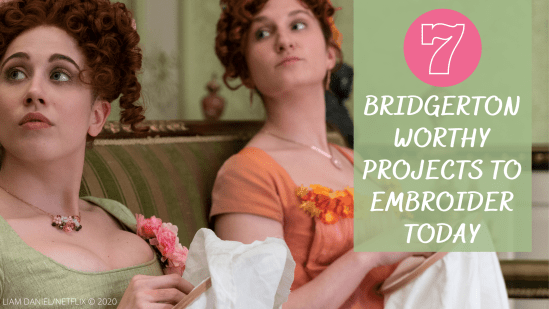 #AD Since its December release, Bridgerton has been capturing the heart of the nation and inspiring creatives everywhere to explore the art of embroidery. If you are eager to embrace this trend, why not take a look at the project options listed below? From a Wildflower Embroidery kit to a Silver Lining celebration, there are so many wonderful designs for you to try out. Whether you are an experienced stitcher or an absolute novice, there has never been a better time for you to pick up your hoop and have a go!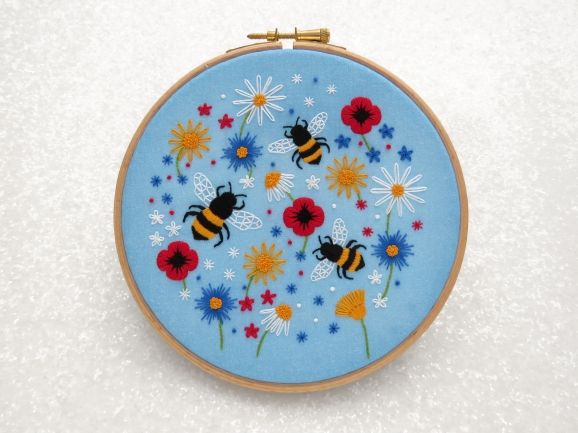 The Bee's and Wildflowers Embroidery Kit makes a lovely for beginners and experienced stitchers alike. The kit comes with all you need to get started including illustrated stitch instructions and the pattern is even printed on to the fabric in colour so no need for tracing!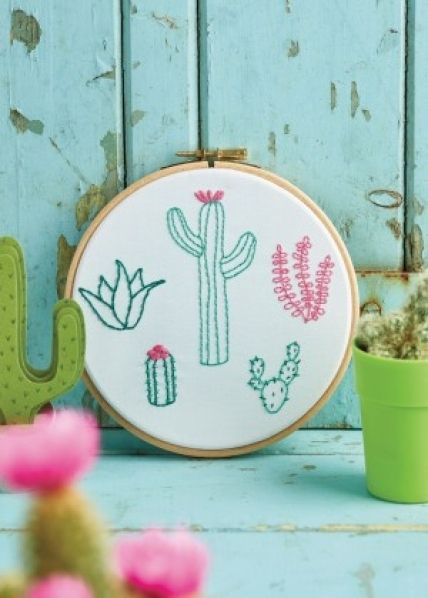 Easy to care for and striking, cacti are the 'it, plant of the moment. This quirky embroidery design by Sarah Bracken can be whipped up in no time at all, using just two main stitches – back and satin stitch. It's just the thing to brighten up a plain corner of your sewing room, with a few of the real deal too of course!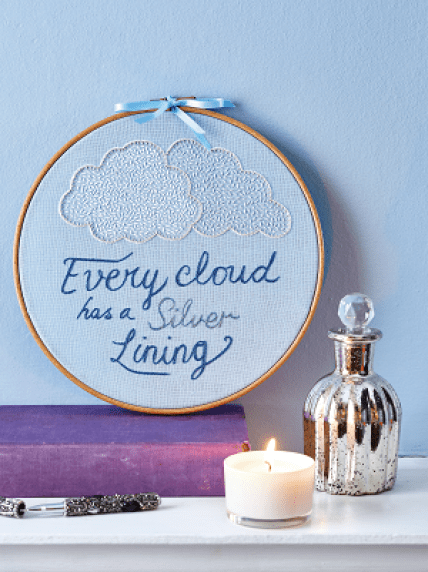 This project uses seed stitch to create a pretty cloud design with inspirational words below in split stitch. Hang it with ribbon to instantly brighten up a room. One of a family of detached stitches, seed stitch is useful for covering an area of a motif with pattern and texture.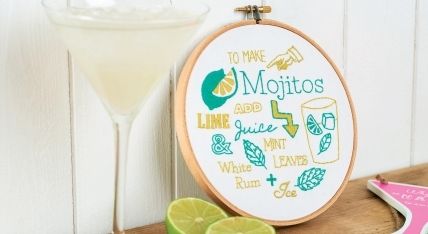 Extend happy hour with this gorgeous yet simple design. Inspired by the famous mojito cocktail, you could customise this hoop to include ingredients for any of your favourite beverages! Using simple stitches, this is the perfect project for a beginner, and will make a great gift or decoration for your home.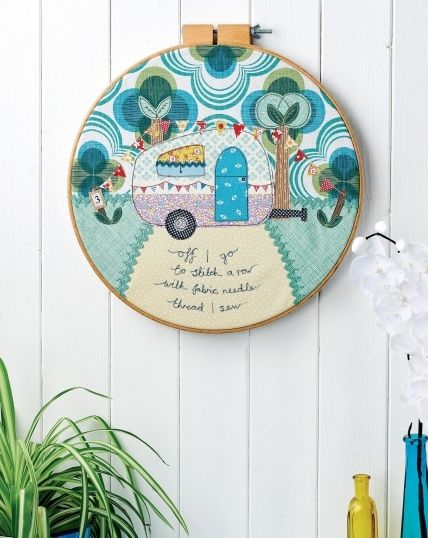 Recall those long summer days spent stitching in the sunshine with this retro appliqué project. The large quilting hoop means you can easily use bold prints, mixed with ditsy vintage patterns for contrast. The small 'Ta Da!' hanging sachet can also be filled with dried lavender, making a gorgeous holiday gift set.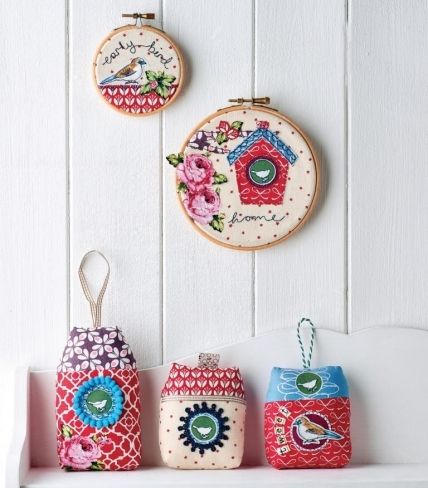 These bright and cheery bird ornaments are a great gift idea for someone who is moving home. Add a house number to the birdhouse if you're giving it as a gift, or simply place them around the home to add a little springtime flourish to your own abode. The hanging decs also look lovely sat in a row on top of a box picture frame or shelf.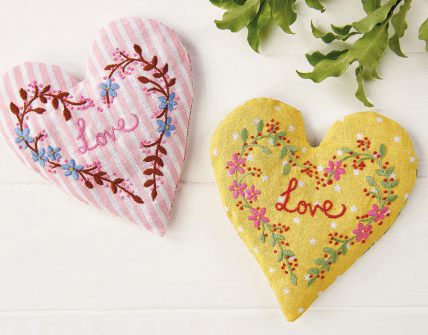 When it comes to sewing flowers, there are some fundamental stitches that crop up time and time again – two of our favourites being stem stitch and French knots. Stem stitch, as the name suggests, is perfect for embroidering stems, while French knots suit tiny buds or centres for smaller blooms.

If you are struggling with any hand stitch embroidery pattern problems and would like to know how to solve them, click here to hear from our four fantastic experts.