28 Mar
2018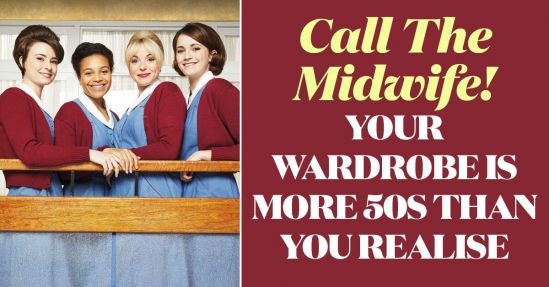 The 1950s is one of the most memorable periods in fashion history. Ask anyone about the women of this period, and two visions spring to mind: the 50s housewife and the on-screen starlet. Whilst these influences can be seen in this decade, that's not to discount that it was also abuzz with other advances for women… access to the same healthcare as men, some professions being granted equal pay (a conversation that still continues), more laws designed to safeguard women, and their accession into office-based roles. Glamorous and newly confident… the women of the 1950s made fascinating contributions to your wardrobe, and we thank them for each and every one!
1 Hourglass Silhouettes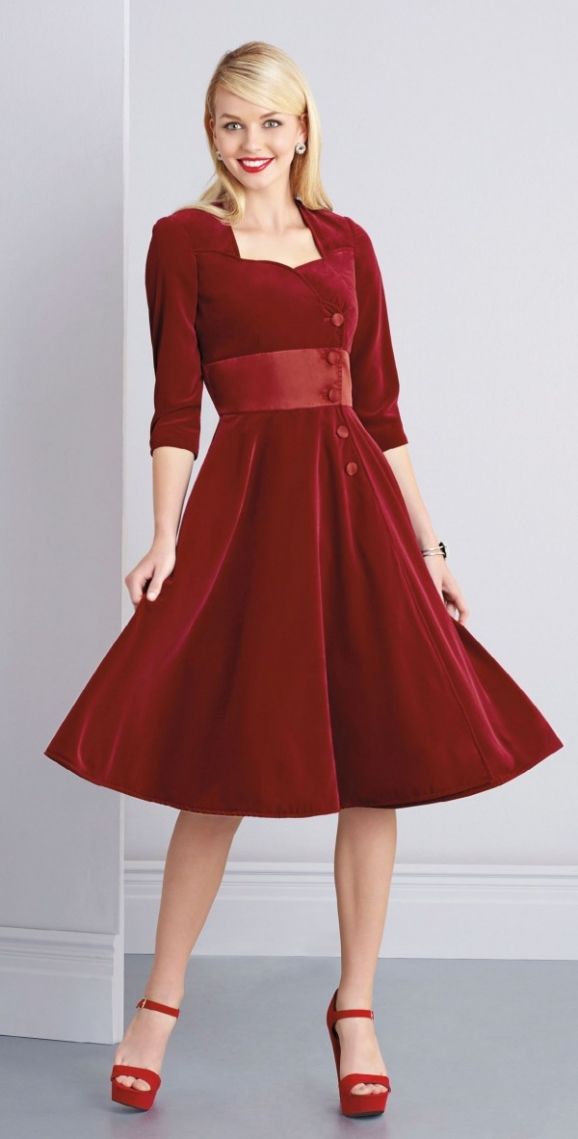 Hourglass figures have long been iconic and key in shaping the fashion industry. In the 50s, nipped waists that extended into full skirts created the illusion of bigger curves, whilst a buttoned-front accentuated this further by fitting the bosom snugly. Try Simplicity 8259 shown here, £8.95, simplicitynewlook.com

2 The Bikini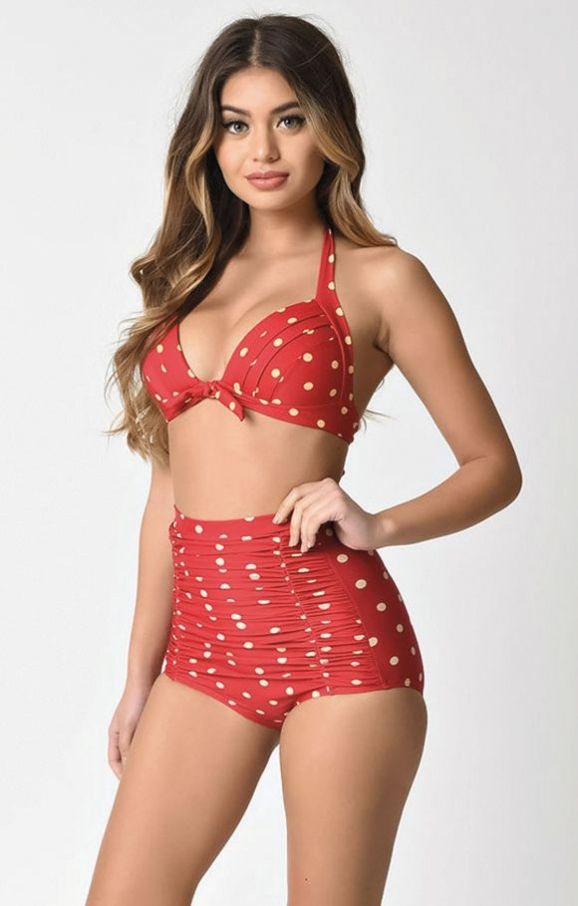 The first bikinis appeared after the Second World War. Strangely, they got their name from a site where several nuclear weapons were tested – Bikini Atoll – because of the 'explosive' effect they had on those who saw them.

3 Blue Jeans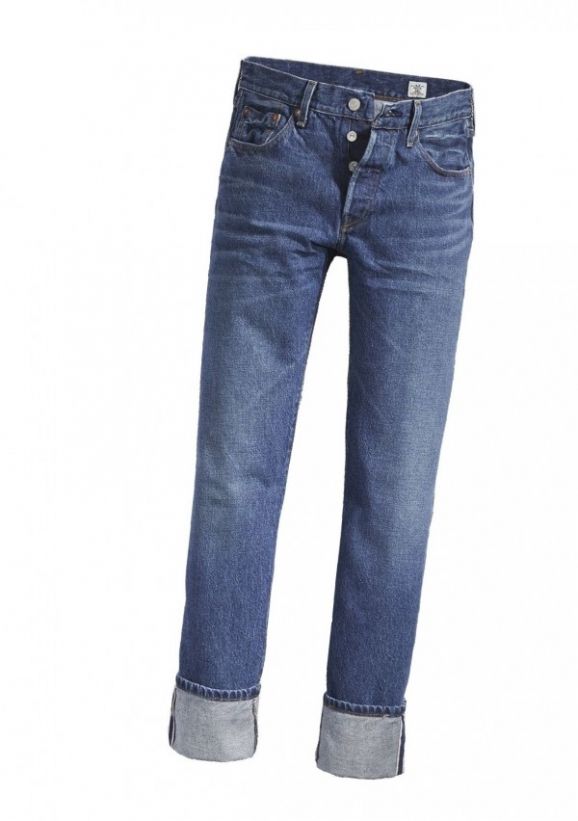 From the 1950s, Levi's 501 jeans have been adopted by every sub-culture, from greasers and mods to rockers and hippies. Made popular by Hollywood stars such as Marilyn Monroe, they remain a popular choice still today. "The world's first blue jean," says Levi. "Since we invented it, the 501 jean has been a blank canvas for self-expression. A cultural icon, always original."

4 Dramatic Pleats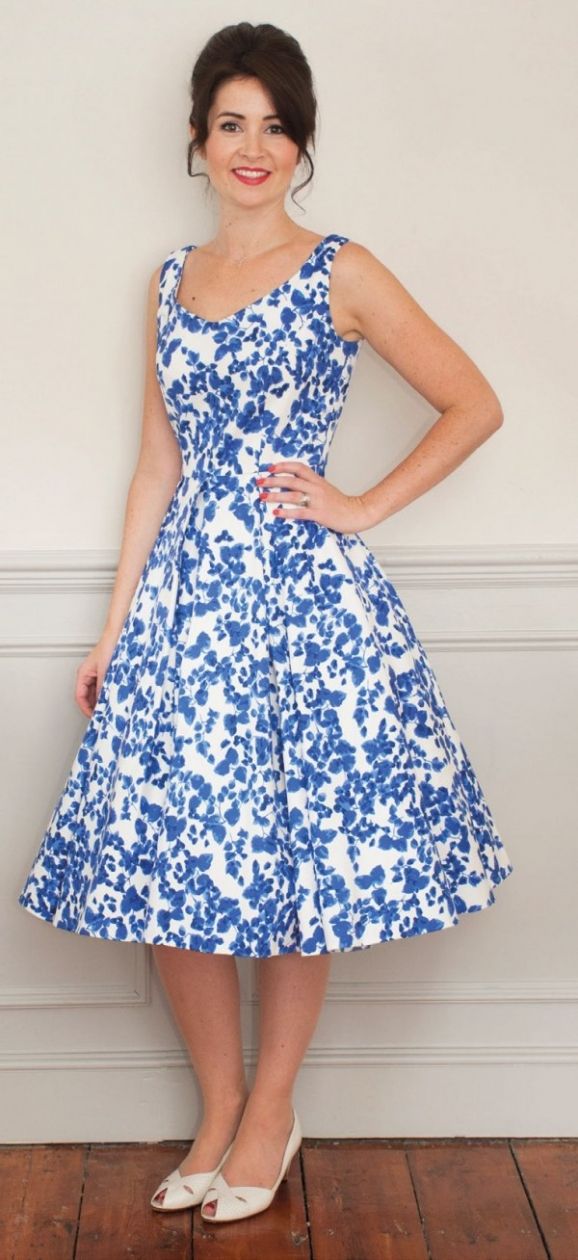 In the quest for bigger waist-to-hip contrast came fuller skirts, which could be achieved through dramatic pleats. Dior's 'New Look' of the 50s championed the pleated skirt and nowadays, no Fashion Week catwalk is without these fashionable folds. To achieve this look, try Sew Over It's Elsie dress pattern pictured here. £8.50/14.50 (PDF/paper), sewoverit.co.uk

5 Synthetic Fabrics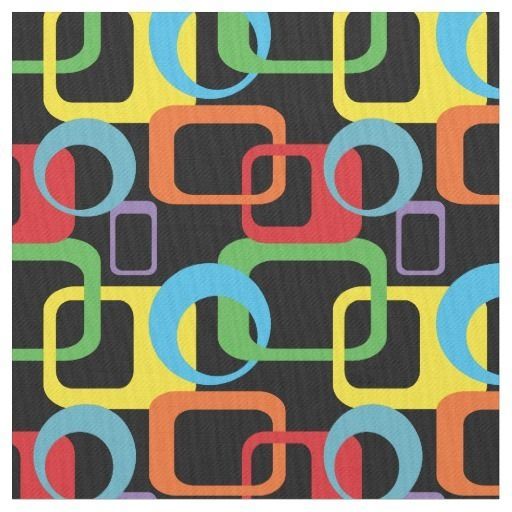 Fabric choices multiplied in this decade, especially when three new synthetics were created… acrylic, polyester and Spandex. These opened up a world of new possibilities, whilst also making materials more affordable – like rayon, a cheaper alternative to silk – and subject to a wider choice of prints. Geometric retro multicoloured fabric, from $27.95 per yard, zazzle.com

6 Underwired Bras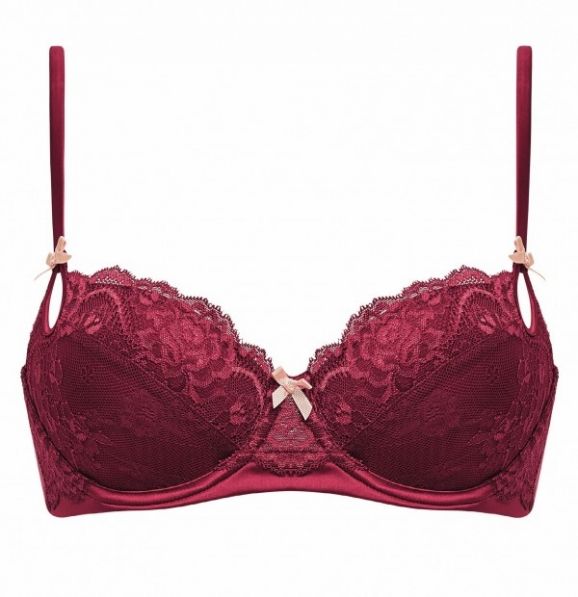 Although designed in the 30s, the underwired bra only gained popularity during the 1950s - when metal became available for domestic use. Bra, £46, figleaves.com

7 The Shirt Dress
What began as practical utility clothing suitable for nurses, everyday wear and even sports, the 'shirtwaist' dress captured the essence of the nipped-in waist and full skirt that came to define the 50s. Waist-length cardies finished off the outfits, much like we see in the BBC's hit show, Call The Midwife.

8 Tailoring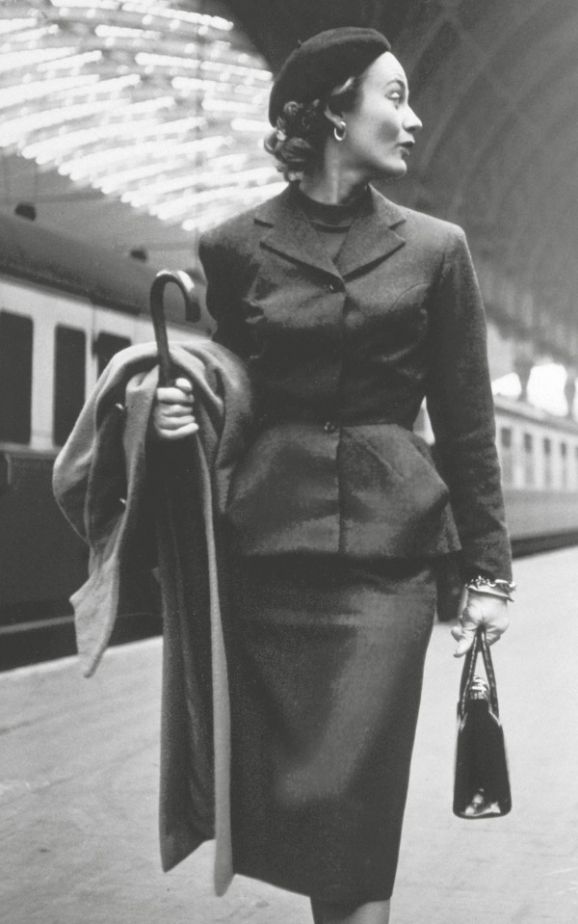 For all of the hourglass' popularity, Dior's later collections in the 50s counterbalanced this by offering up tailored pencil skirts that worked especially well for boyish silhouettes. The garment's restriction on leg movement went hand-in-hand with women entering the workforce, as they started to take up office-based roles. Photo © Toni Frissell for Harper's Bazaar: Lisa Fonssagrives in London, 1951

9 Polka Dots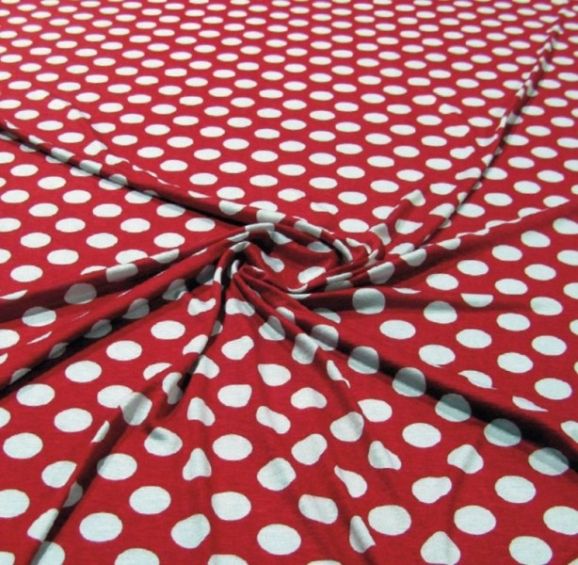 War-time garments were generally devoid of 'unnecessary' pattern so along with a host of other prints, polka dots boomed in the 50s – becoming popular on swimwear and making its way into haute couture. "From Coco Chanel and Christian Dior to Marilyn Monroe and Minnie Mouse, polka dots have always been popular," says Mark Creasey of fabric brand Girl Charlee. "Whether it's a small pin dot or a bold spot, polka prints will always be timeless." Polka dot knits from £6.95 per metre, girlcharlee.co.uk

10 Hosiery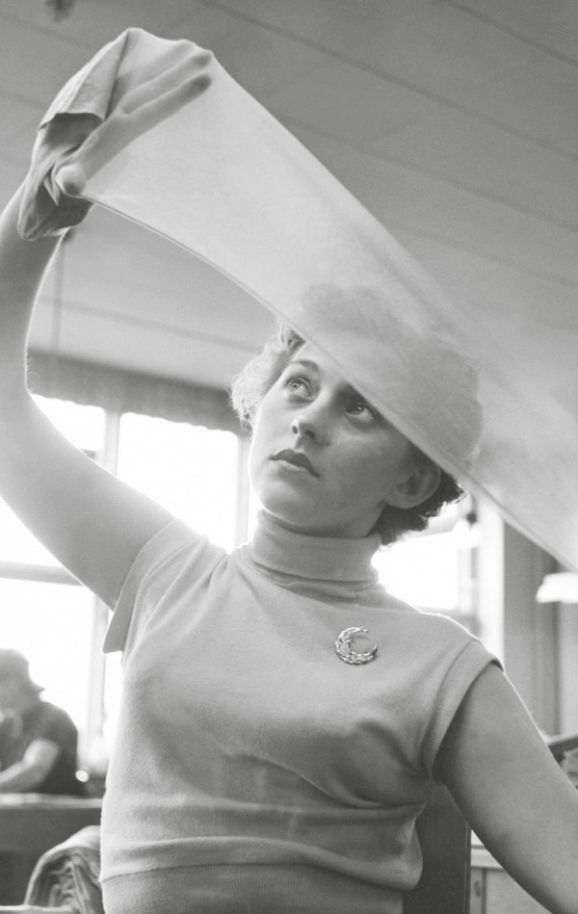 Stockings were in common usage in the 50s, and are still admired for their glamorous appeal. Later in the decade women started sewing them to their briefs, paving the way for what we now know as tights! Photo © Erik Liljeroth, Nordiska


Step Into Silk
16 Mar 2021
#AD If you are looking to add a touch of luxury to your wardrobe, there is no better place to…





Step Into Silk
16 Mar 2021
#AD If you are looking to add a touch of luxury to your wardrobe, there is no better place to…