29 May
2019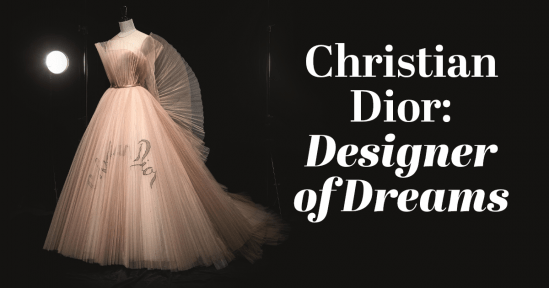 When you hear the word 'Dior' what image jumps to mind first? Do you remember the showstopping New Look collection? Or the classic bar suit that pioneered the hourglass shape of the fifties? Whatever the quintessential moment is for you, there's no denying that the designer has revolutionised fashion through his innovative creations. The Sew team have been lucky enough to attend the V&A exhibition, Christian Dior: Designer of Dreams, so read on to find out what to expect from this phenomenal display!
STEP INSIDE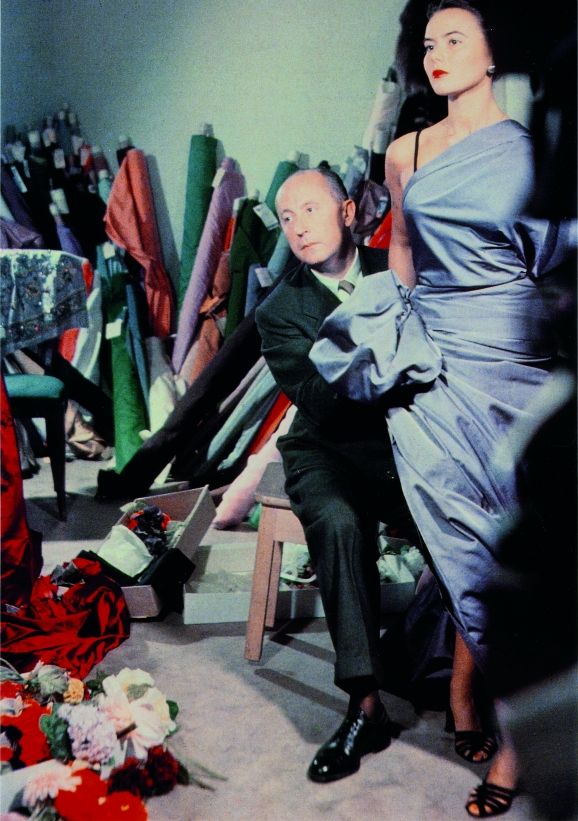 For those who don't own anything Dior, you can witness over 500 artefacts, 200 rare outfits, accessories and more at the Victoria & Albert Museum from now until 1st September 2019. Christian Dior: Designer of Dreams is the largest-ever UK exhibition on the artistry of haute couture, and is based on the eponymous 2017 show at the Musée des Arts Décoratifs in Paris which attracted a whopping 700,000 visitors! The display is also predicted to tour other cities, such as New York.

J'ADORE DIOR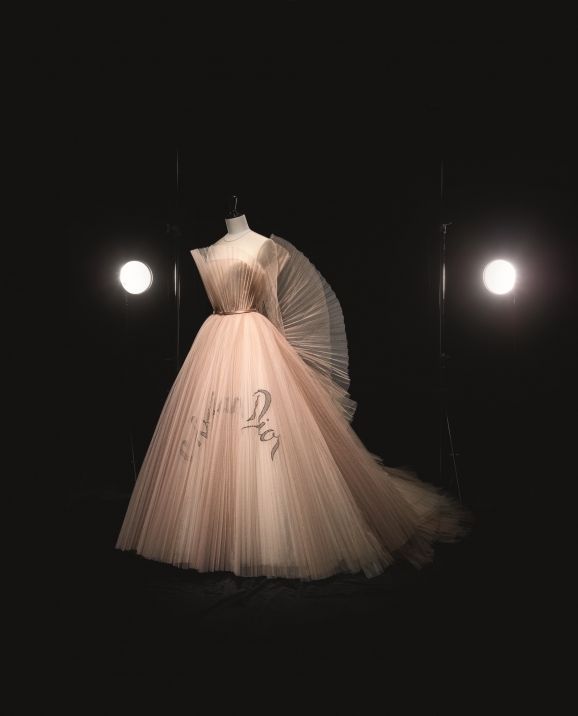 As you step inside the exhibition, prepare to be wowed by the New Look collection with its crisp collars, full skirts and tailored jackets. The following room will transport you back in time as it demonstrates how Dior incorporated 18th century British art forms, such as embroidery and tapestry, into his gowns. Other displays include a magical garden which showcases nature-inspired frocks, and a mirrored hall full of glamorous haute couture outfits worn to red carpet events.

FULL CIRCLE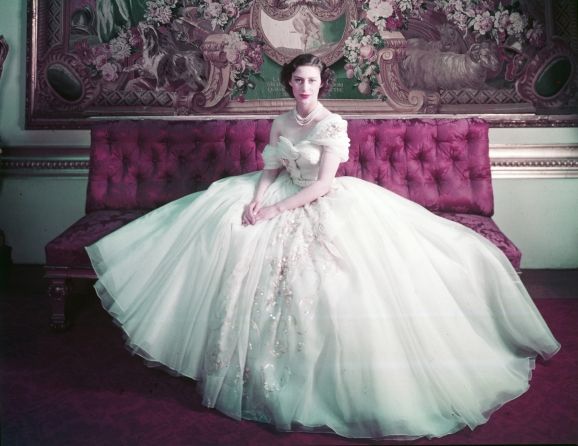 The exhibit is also a nod to the illustrious creative directors who followed in Dior's sling-back pumps, including Yves Saint Laurent and Marc Bohan who famously moved away from Dior's signature style. In the V&A book accompanying the exhibition, authors Oriole Cullen and Connie Karol Burks said: "Yves' first collection presented a new silhouette for the house which moved the emphasis away from the waistline. His designs for Dior had a youthful approach, echoing the style of his own generation." Whereas modern-day creative directors, Raf Simons and Maria Grazia Chirui favour Dior's feminine flavours. Cullen and Burks explain: "For Simons' first haute couture collection, he reinterpreted the New Look silhouette, injecting a streamlined modernity that reflected the practicalities of clothing for the contemporary woman."

Christian Dior: Designer of Dreams has been constantly sold out since its opening and, as a result, has been extended a further two months! A limited number of tickets are available to purchase from 10am at the front desk, and members can still access the show as usual. The exhibition is at the Victoria & Albert Museum in London from now until 1st September 2019. The ticket price is between £20-£24, and you can find out more information at vam.ac.uk.

First image credit: Christian Dior with model Sylvie, circa 1948. Courtesy of Christian Dior; second image credit: Laziz Hamani, Dior heritage collection, Paris; third image credit: Cecil Beaton, Victoria and Albert Museum, London; fourth image credit: courtesy of Christian Dior.





Step Into Silk
16 Mar 2021
#AD If you are looking to add a touch of luxury to your wardrobe, there is no better place to…