6 Dec
2020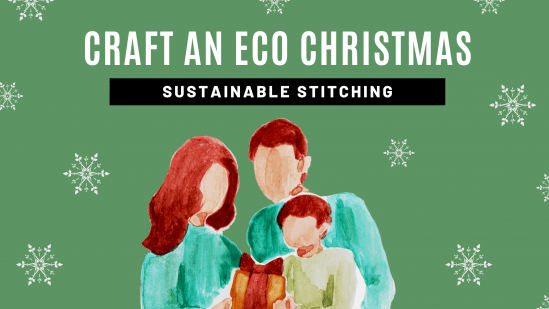 If one of your 2021 resolutions is to cut down on waste, then why not prep ahead with our planet-friendly projects? With just a few simple switches, it's easy to ditch unnecessary plastic and cardboard for reusable treasures that you can dig out year after year, plus it'll save you a few pennies too.
1. Craft your own crackers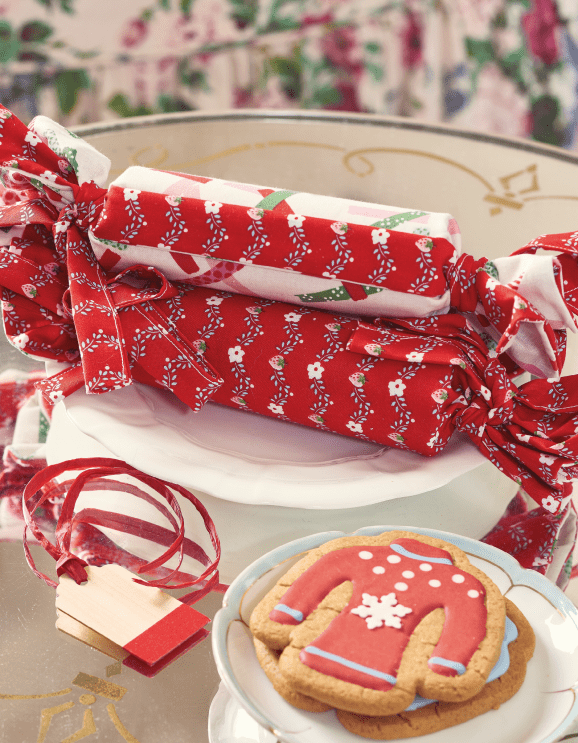 Cut two rectangles of contrasting fabric, 23cm x 33cm. Lay right sides facing each other and pin together. Sew around the edges of the rectangles, leaving a 7cm gap down one long side. Snip off the excess fabric at each corner. Turn the rectangle inside out, so that the right sides are now on the outside. Press and topstitch the gap closed. To make the ties, cut two fabric strips, 8cm x 60cm. Fold 1cm at each end over and press. Fold the strip in half lengthwise, wrong sides facing, and press. Unfold it and, using the crease as a guide, fold both edges inwards to meet the middle fold. Press flat. Fold it in half again and sew down the length of the strip, 1-2mm from the edge. Fill a cardboard tube with gifts, then place it lengthways on the topstitched side of a rectangle and roll the fabric around it. Fold the last 2cm or so back, so that a strip of contrasting material can be seen. Tie up each end with matching ties.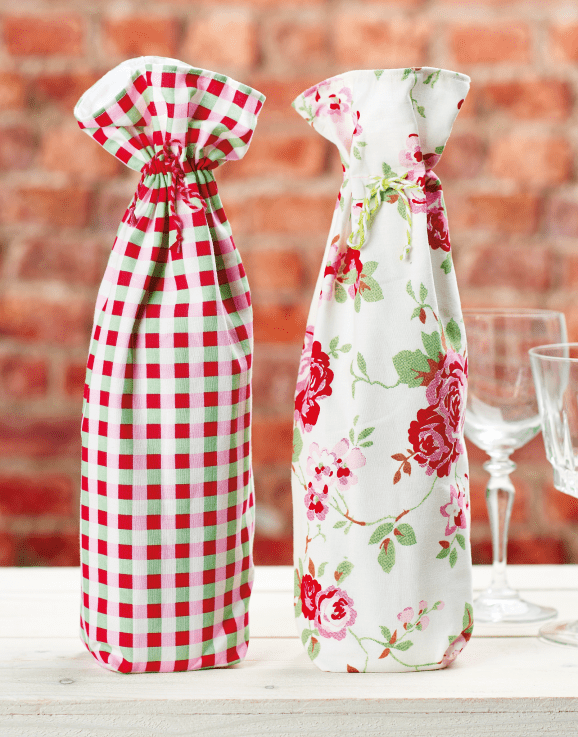 A bottle of their favourite tipple will always make for an excellent treat – this year, why not slip it into a drawstring cover? It's quick, personal and can easily be reused. To get started, simply download the instructions online at sewmag.co.uk

3. Art of Furoshiki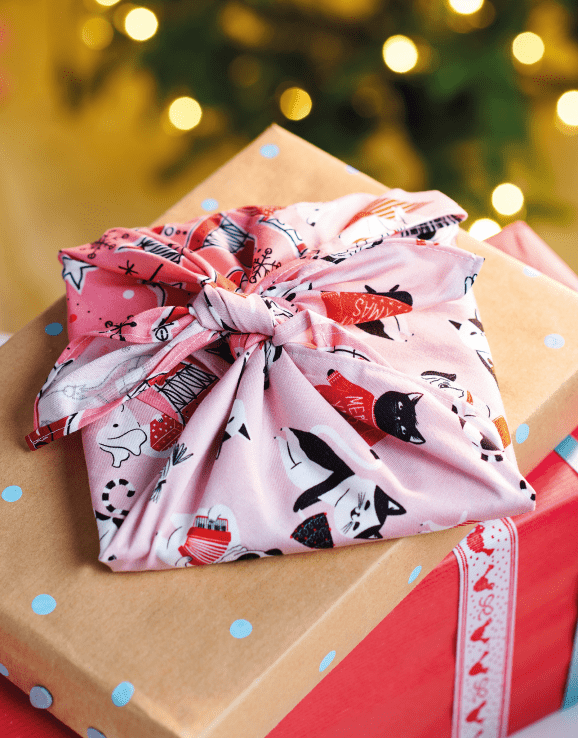 Originating in Japan, furoshiki is the craft of wrapping gifts with fabric. It is so simple to do, and is guaranteed to catch attention when slipped under the tree. All you need is a square piece of fabric, bigger than the gift you're planning to wrap. For a twist, sew together two contrasting rectangles of fabric to create your square, then slip a branch of eucalyptus through the tie to finish.

4. Deck the halls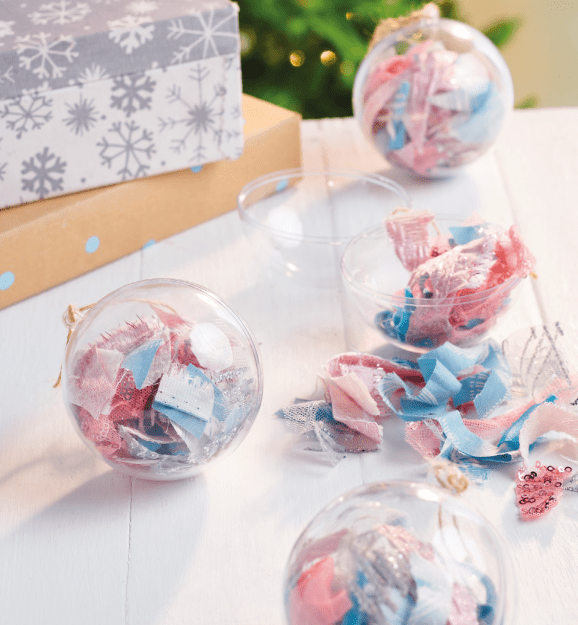 After months of making, your sewing room is probably flecked with scraps of festive fabric that would normally be destined for the bin – not so fast! Purchase a clear set of baubles (£2.50, hobbycraft.co.uk) and fill one half with scraps in complementary shades – you could even throw in a few sequins for good measure. It's a bargain dec that will give a nod to your passion for stitching.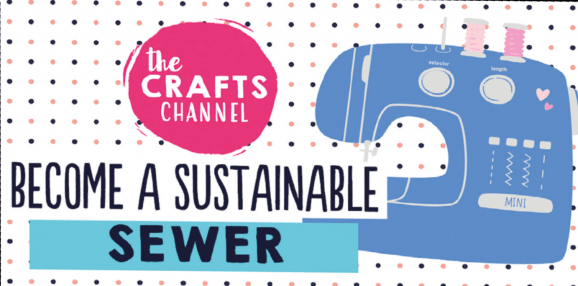 Our present to you is our Become a Sustainable Sewer video course, complete with a FREE downloadable boxset, worth £25. Our designer Corinne Bradd will teach you how to create a whole host of ecofriendly projects, including how to rescue tired-looking oven gloves in time for the big roast.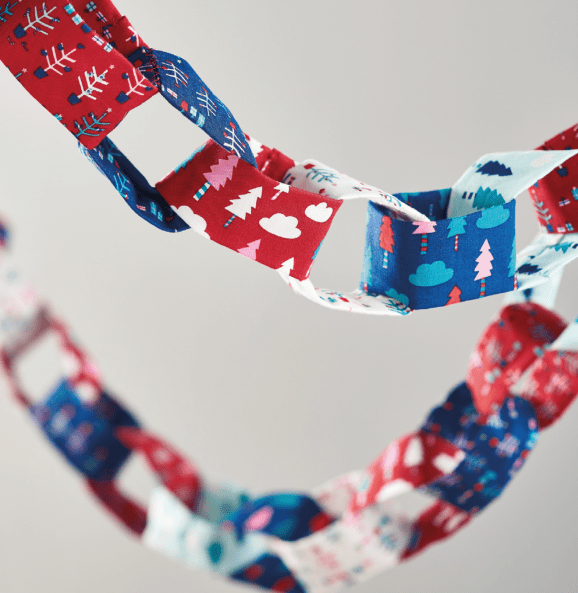 Making paper chains is a fond childhood memory for many of us. Why not get the kids involved in the fun and make a fabric version instead? It's only three steps and you can find our FREE tutorial online at sewmag.co.uk

7. Scrappy Christmas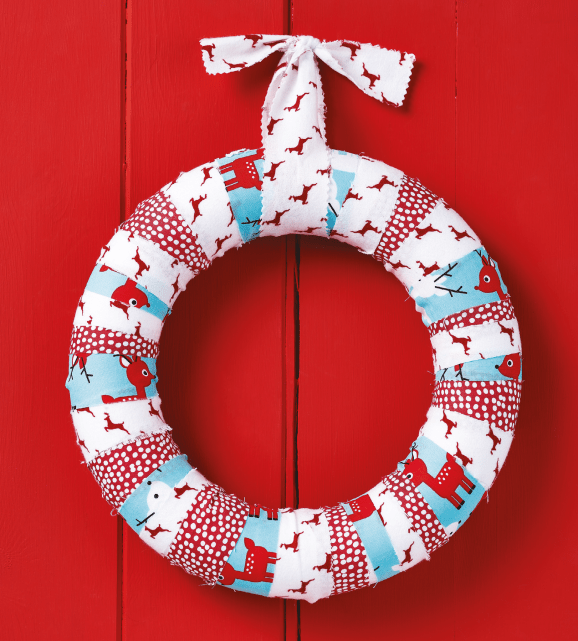 Lay the fat quarters right side down. Draw around a ruler ten to 12 times on the back of each material and cut these strips out with pinking shears. Working in one consistent direction, wrap the fabrics around the wreath and tie in a double knot on the back. Overlap the strips as you go and make sure they lie flat on the wreath without bunching. Trim the ends off the knots so that they can't be seen from the front. Cut one final 30cm strip from one of the fabrics and use to hang the wreath from a hook.

8. Top with a bow
Leftover strips of fabric also make for a great alternative to ribbon. Wrap the strips around the present and tie a bow at the top to create a more rustic, personalised package.