8 Dec
2021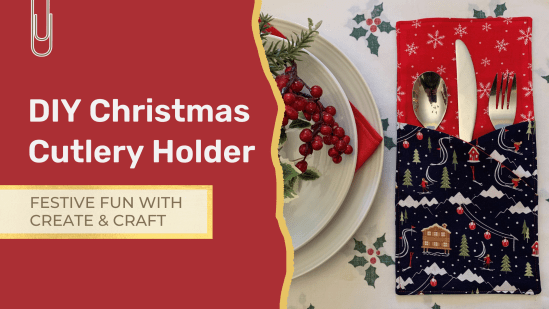 #AD Want to add a crafty and festive finish to your dining table on Christmas Day? Take a look at this simple yet effective sewing project from Create & Craft that's perfect for impressing family and friends! Follow the step-by-step tutorial below and discover exactly how to create these beautiful Christmas cutlery holders to transform your table for December 25th, and ensure that Christmas dinner goes down a treat!
Time to Make: 1 hour
Skill Level: Beginner
You Will Need:
- Two sheets of A4 paper
- Pencil
- Ruler
- Paper scissors
- Two contrasting Christmas print fabrics
- Sewing scissors
- Sewing thread
- Straight pins
- Tape measure
- Sewing machine
- Iron
Step 1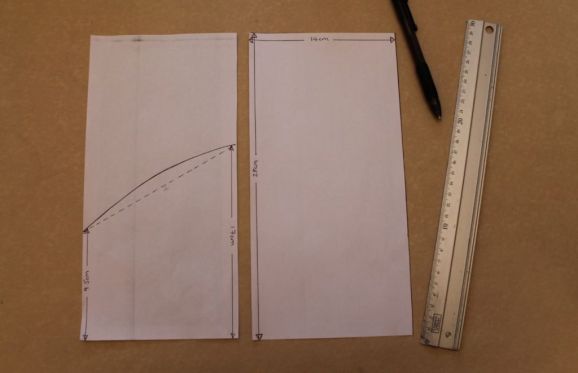 To create your templates, cut out two rectangles measuring 28cm x 14cm from your sheets of paper. On one of the rectangles, mark up from the bottom 9.5cm on one long edge, and 17cm on the other long edge. Join these two points with a diagonal dotted line and then use this line as a guide to draw a curved line joining the two points. Cut along this curved line to create your second template piece.

Step 2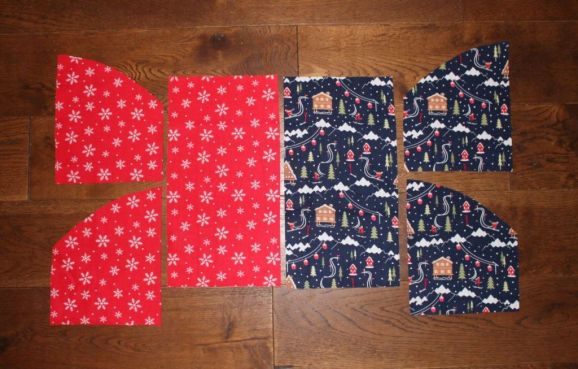 From each of your fabrics, cut out one of the large rectangle shapes and a left and a right curved piece. You can achieve this by turning the paper template over. You should have 6 fabric pieces altogether; 2 of each shape.

Step 3a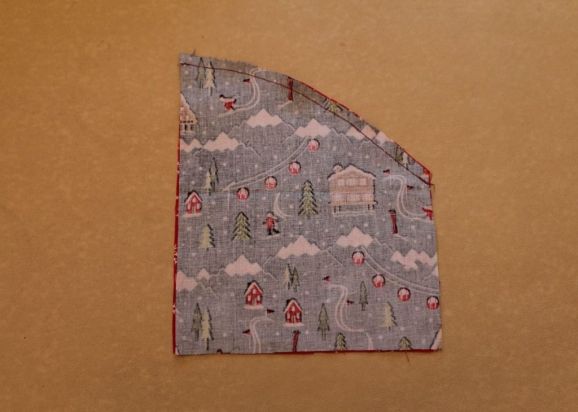 Place two contrasting curved pieces with right sides together, and stitch a 1cm seam along the curved edge. Snip into the seam allowance at 1cm intervals, but do not snip through the stitching.

Step 3b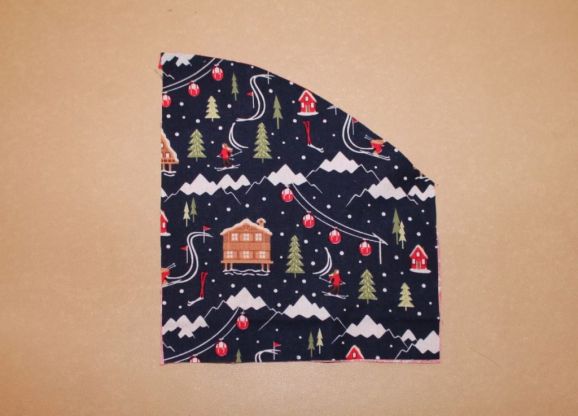 Turn the fabric pieces around so that the right sides are now on the outside, and press the seam flat that you have just sewn. Repeat with the other two curved panels.

Step 4a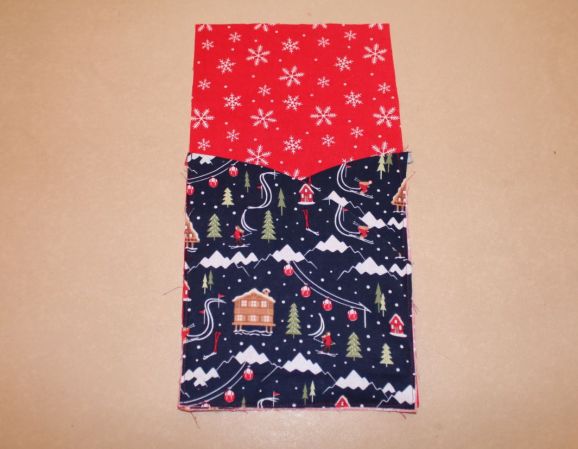 Position your sewn curved panels on top of each other along the bottom edge of the larger rectangle fabric panel (the one in a contrasting fabric). Pin them in place, and top stitch all the way around the three edges, 5mm in from the edge.

Step 4b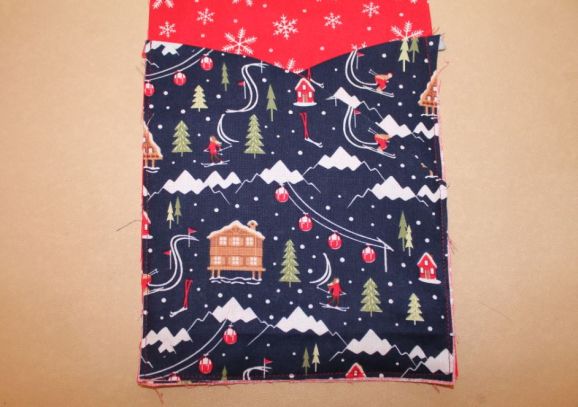 Step 5a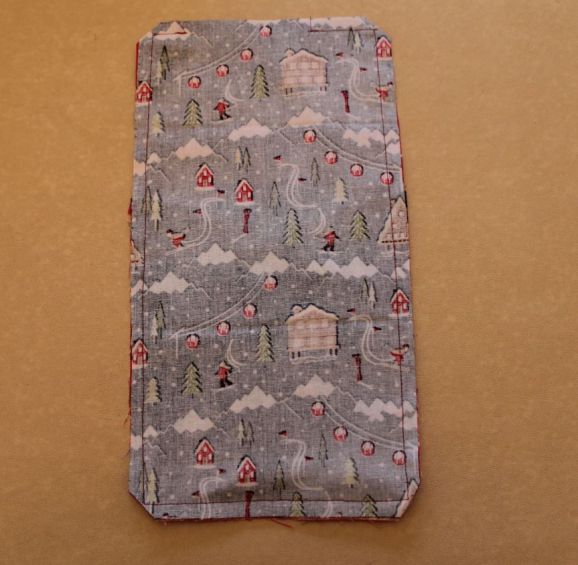 Position the other large rectangle piece over the top of this with right sides together on the inside. Pin in place and then stitch all the way around, 1cm in from the edge, leaving an 8cm gap at the top edge. Trim away the corners to remove the excess.

Step 5b
Love this DIY Christmas cutlery holder tutorial? You can find plenty more Christmas crafting ideas, projects and articles right here – or dive into a wealth of sewing projects right here if you just love crafting with a needle and thread! Whatever your creative passion, we've got it covered!