9 Feb
2016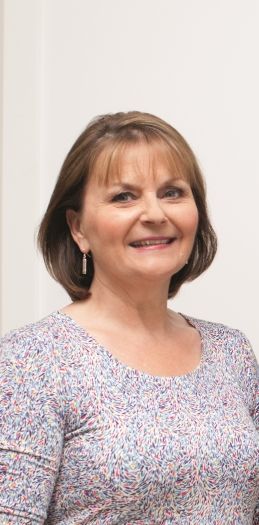 Following the shock announcement that Sew columnist, May Martin will no longer be co-judging series four of The Great British Sewing Bee, we caught up with her for an EXCLUSIVE interview, before she jetted off for a much-deserved break!
"I am extremely proud to have been part of three series of The GBSB, it's such a wonderful show, which at its height had 3.5 million people watching."
Her years of experience and wealth of dressmaking expertise has helped the show to grow by inspiring the nation to pick up needle and thread. We're certainly going to miss her passion and words of encouragement for the nervous contestants.
"I am sad that I will not be a part of series four, but it was not to be." She continues by joking that the long, tiring days of filming and many weeks spent away in a hotel are parts of the show that will not be missed, especially the disruption to her life and teaching schedule.
May speaks fondly of Love Productions, and the team who worked tirelessly to put the sewing challenges together. Not forgetting her fellow judge Patrick, and presenter Claudia.
Ending on a typical May note, she wishes the show well, "I hope series four continues with the success that we created, and stimulates the nation to continue sewing."
So, what can we expect from series four? Well, we'll still see our favourite Savile Row tailor, Patrick Grant and his moustache, beard, perhaps both? And of course, much-loved, Claudia Winkleman will still entertain us with her stitchy anecdotes. We also welcome, Esme Young, co-founder of fashion label, Swanky Modes, to our screens, as co-judge.
But don't worry, May will remain a key contributor to Sew. You can still get your fix of her top pattern picks and stitchy wisdom in every issue of Sew!


Sewing Week 2020: To Our Retailers
15 Sep 2020
Dear retailers,

The Sew HQ team fully appreciates the challenging trading conditions created by this year's COVID-19 pandemic, particularly for…



Sewing Week 2020: To Our Retailers
15 Sep 2020
Dear retailers,

The Sew HQ team fully appreciates the challenging trading conditions created by this year's COVID-19 pandemic, particularly for…