8 Jun
2016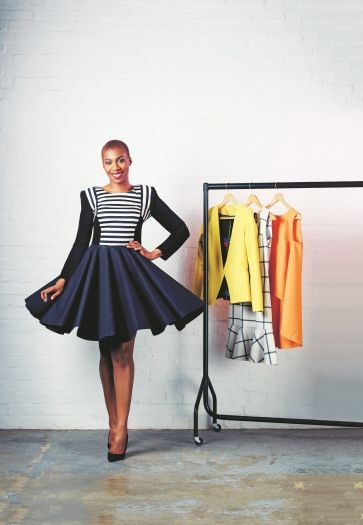 In 2014, Chinelo Bally wowed the Sewing Bee judges with her talent for freehand cutting. Here she shares her top tips on creating garments, without the fuss of a pattern.
Freehand cutting involves garment construction without the use of a commercial pattern. Detailed measurements are taken and used to project the body and design directly onto fabric. There is a lot of method to the madness but as I always tell people, once you've learnt the basic blocks, you can cut anything. This method allows greater levels of exposure to the garment making process, so learning it means you will understand how and why clothes fit. Freehand cutting was originally used throughout the world before the invention of commercial sewing patterns and there are still different methods used in various countries. I learnt the Nigerian method and have added my own twists to it.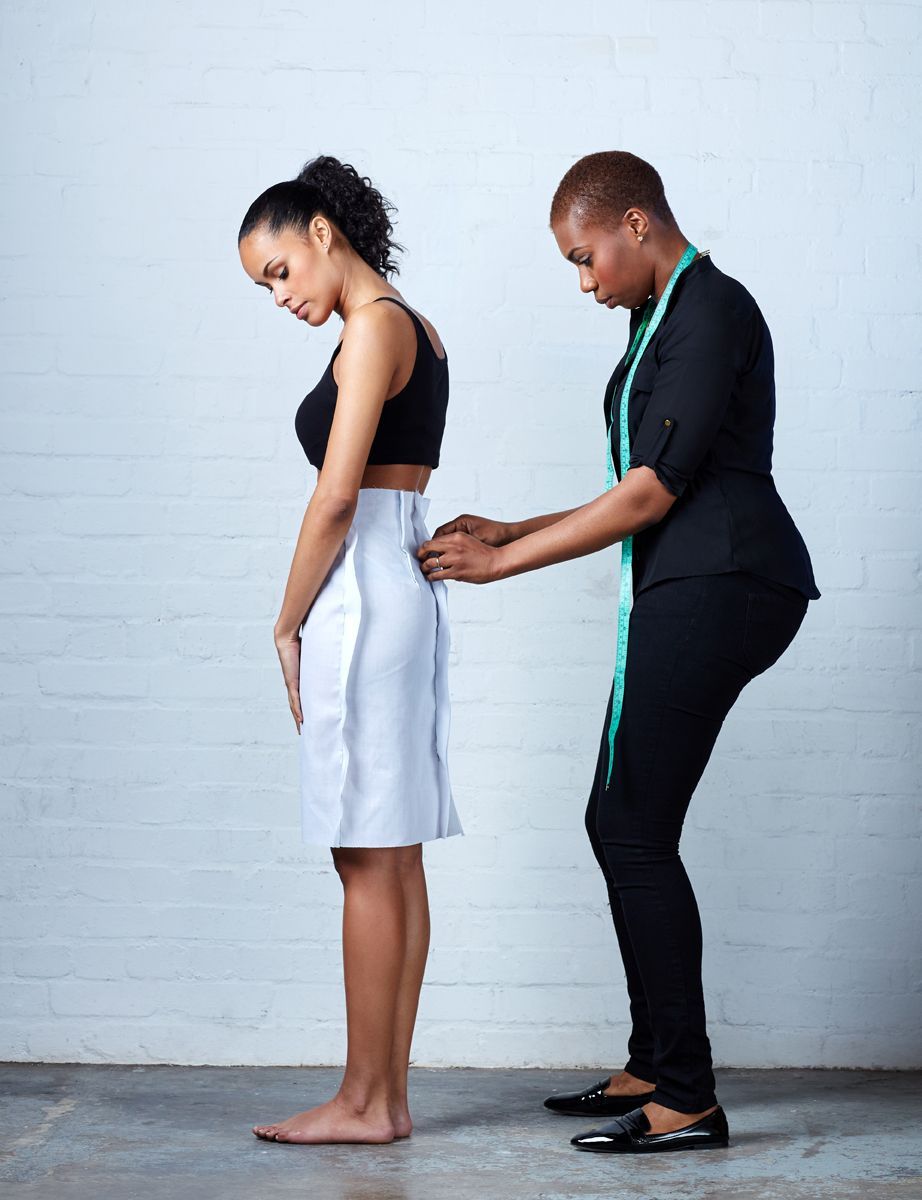 1 Measuring is really important, if you get them wrong, the clothes will not fit you correctly. I learnt how to take my own measurements myself and I always encourage people to do the same. Try doing this in front of a mirror, that way you'll know if you're distorting your body. It can get a bit awkward and there are some measurements that you won't be able to do by yourself, so get someone to help you with those. My book, Freehand Fashion, covers body measuring and is clearly illustrated so you'll know exactly where your tape should be.
2 Constructing blocks from scratch with your own measurements means that the fit will be perfect. My book covers bodice, dress, skirt, sleeve and flare blocks. If you're not confident enough to cut straight into your fashion fabric, try practising these blocks with some poly cotton. You can get this really cheap so you won't spend too much whilst learning the technique.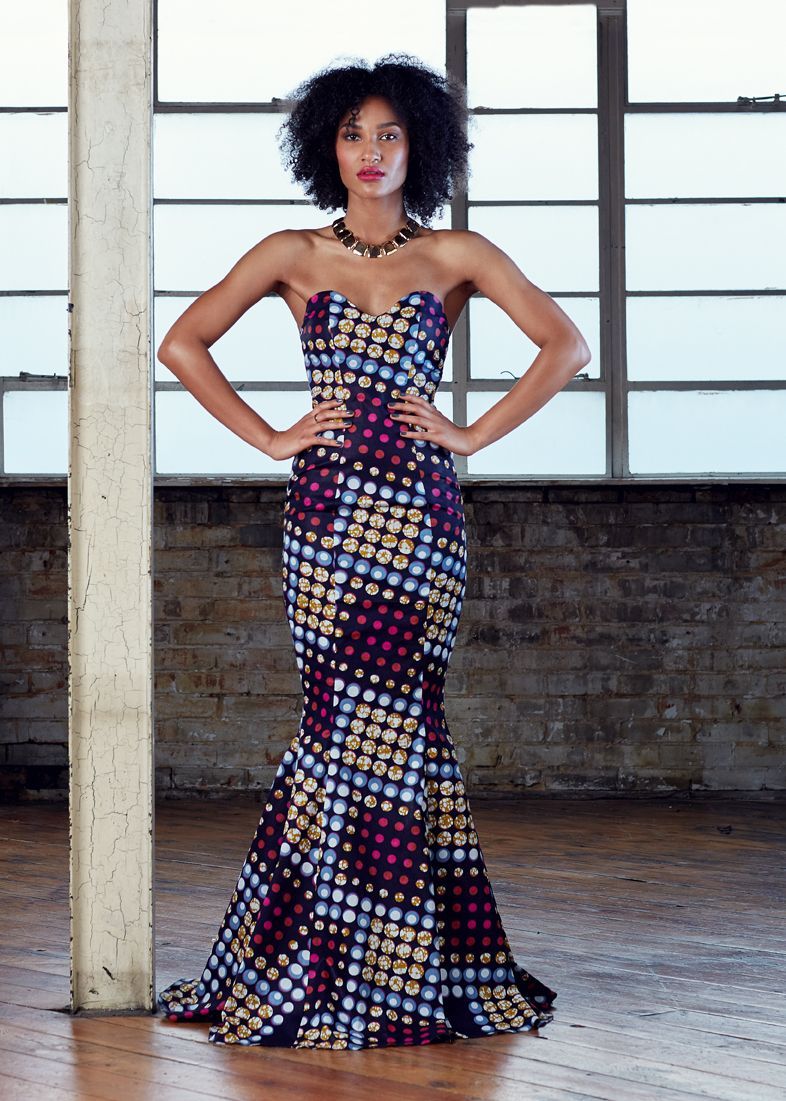 3 You can make any type of garment using the freehand cutting technique. But sometimes if you're using very delicate fabric or doing a very complicated style you may need to make a template in poly-cotton. A good example of this is the mermaid style evening gown in my book.
4 Fabric shopping is my kind of retail therapy. I absolutely love walking into fabric shops, I feel like a child on the ultimate adventure and nothing excites me more than the alluring colours of African prints. I seriously cannot walk past Hardwick's Fabric Shop on Green Street without drooling at the window display. African prints work for me on so many levels, as I can always find colours and prints to match my mood, occasion or the season.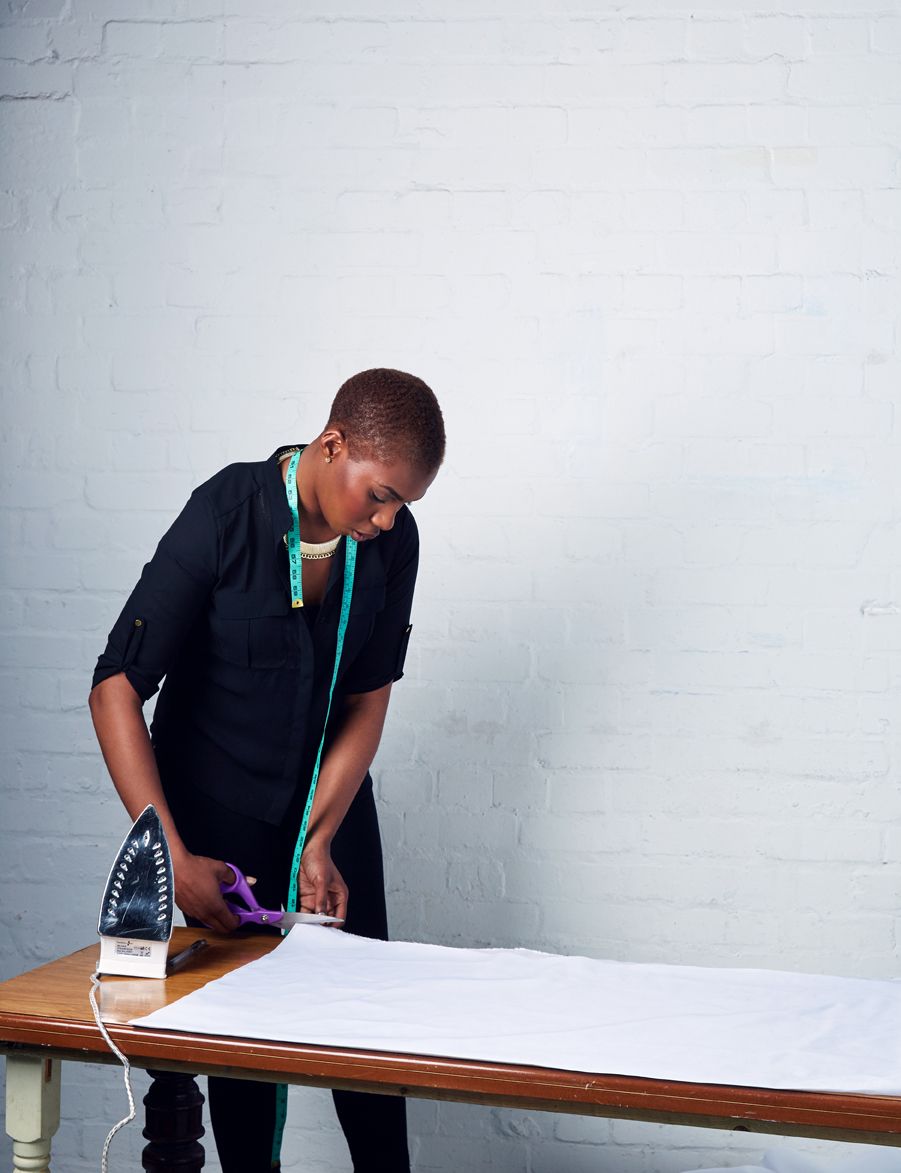 5 Customising existing garments, or upcycling, is how I started my sewing journey. Before I learnt how to sew, I upcycled everything. My advice is, if you don't know how to sew, see the garment as a blank canvas, and use your thread, needle and embellishments to bring it to life. However, if you already have some sewing experience, then look at the garment as a piece of fabric and really go for it. This was what I did with the Alteration Challenge whilst I was on the Sewing Bee.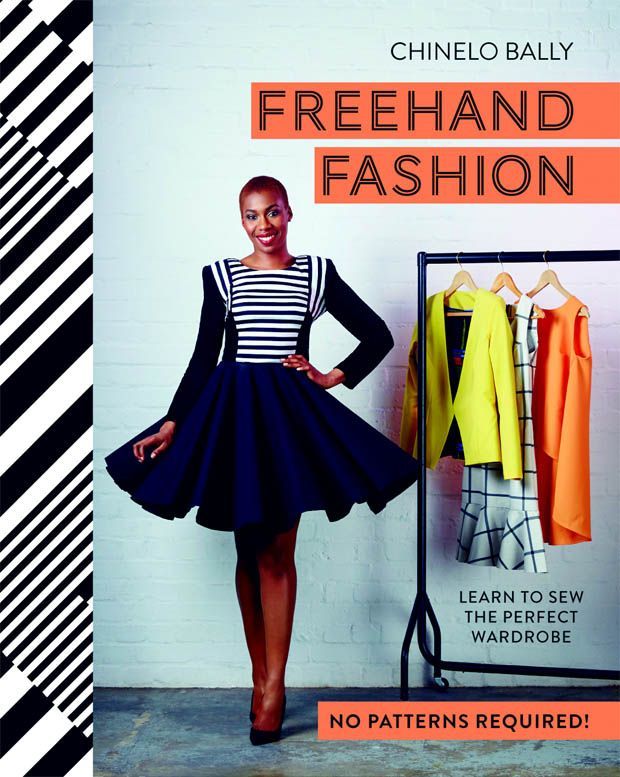 For more tips, and freehand cutting projects, take a look at Chinelo's book, Freehand Fashion.
Love the show? Subscribe to Sew and receive a FREE copy of the new accompanying book, The Great British Sewing Bee: From Stitch To Style PLUS two metres of fabric!

Sewing Week 2020: To Our Retailers
15 Sep 2020
Dear retailers,

The Sew HQ team fully appreciates the challenging trading conditions created by this year's COVID-19 pandemic, particularly for…



Sewing Week 2020: To Our Retailers
15 Sep 2020
Dear retailers,

The Sew HQ team fully appreciates the challenging trading conditions created by this year's COVID-19 pandemic, particularly for…