16 Apr
2018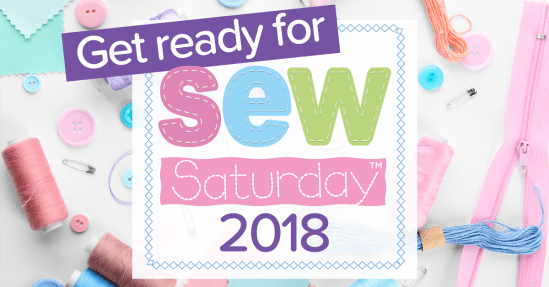 The stitchiest day of the year is making a comeback! Sew Saturday will be returning on 6th October this year, so mark the date in your diaries and get ready for all kinds of sewing celebrations around the UK! If you've yet to experience this celebration of our favourite craft, then read on…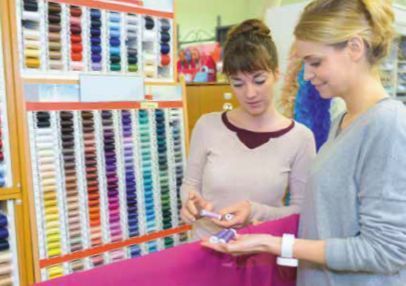 So What Is Sew Saturday?
Although we live in the age of the internet, where you can find and order all kinds of sewing supplies online, it's not the same as going into a bricks and mortar shop. There you can browse among lovely haberdashery and patterns, actually touch as well as look at fabrics to find out how they'll feel and hang when worn, and ask the friendly and knowledgable staff for advice on the best products for your projects – they'll even help you out if you're stuck with a tricky technique! These stores provide a great introduction to a pastime that soon becomes a passion, from dressmaking, patchwork and quilting, to needlework and toy making.
To celebrate our irreplaceable fabric and haberdashery stores, the Sew team launched Sew Saturday in 2015 to provide the sewing community with a special day devoted to our favourite hobby! Every year since, shops around the UK are invited to join the campaign and invite regular and new customers into their premises on the day for their own personalised celebration! From workshops and make 'n' takes, to author book signings, competitions and raffles, these events differ from shop to shop – but are all guaranteed to be a lot of fun!
How Do I Get Involved?
Last year, more than 220 shops took part in Sew Saturday and many have already signed up for 2018 – so this year's event promises to be even bigger and better than ever! If you would like to join the celebrations, head to sewmag.co.uk/sew-saturday and click the FIND PARTICIPATING STORES button, which will take you to our handy interactive map. Simply enter your postcode and you'll be provided with a list of all the shops that are taking part in your area.
If you're not sure if your local store is signed up yet, why not pop in today and ask? There's plenty of time for them to join our campaign, so be sure to pass on the message and extend our cordial invitation to take part. We hope they'll join us for another fun day…
Meet Our Mascots!
Every year we have a Sew Saturday mascot to make the day truly special – and 2018 is no exception! In 2015 we had Aly the Owl… then in 2016 we introduced Buttons the Cat… followed by Daisy Dachshund in 2017. This year, we decided to add a little magic to our celebrations – say hello to our new Sew Saturday mascots, Spirit and Unity the unicorns! Participating stores will have templates for the following EXCLUSIVE Sew Saturday projects – whatever sewing technique you enjoy, there'll be something for everyone!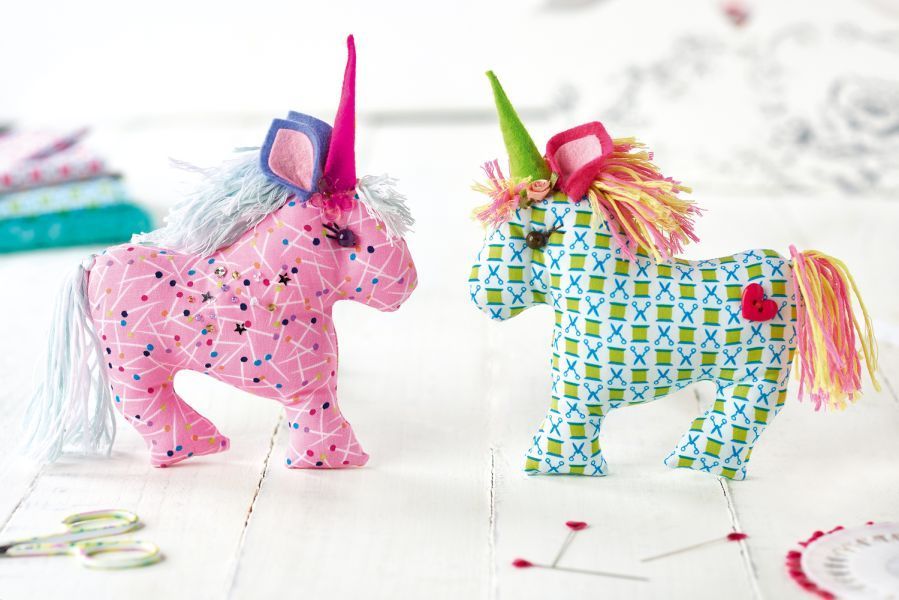 Fabric unicorn
Enjoy sewing our pretty pincushion, complete with a flowing mane and tail!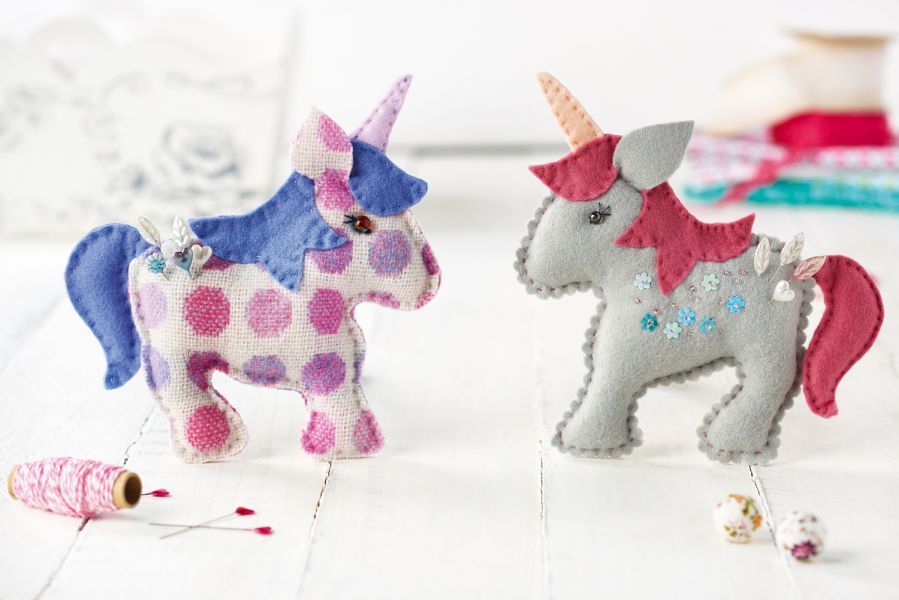 Felt unicorn
This pretty toy is so easy to make, with just a few felt pieces to sew together and is a great one to get the kids involved.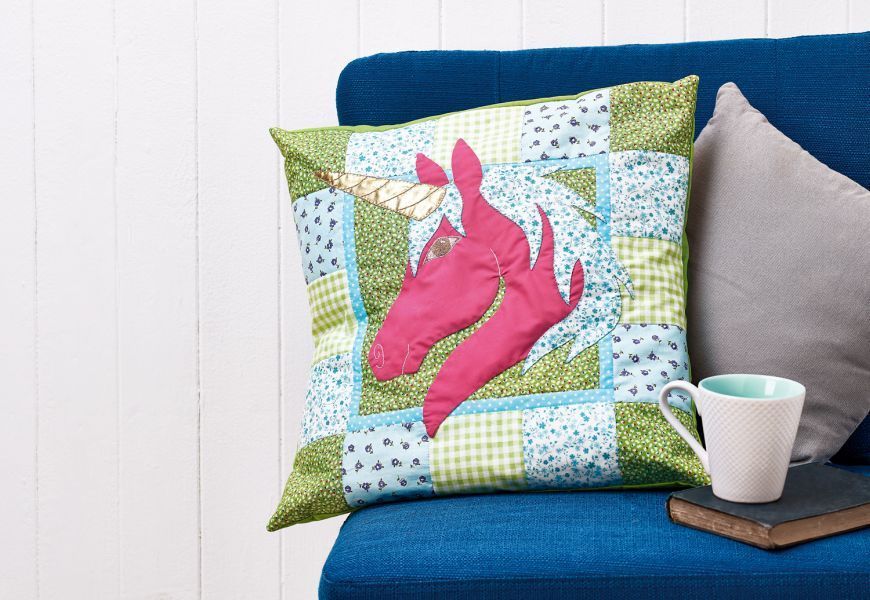 Unicorn cushion
Brighten your home with this gorgeous cushion, which combines simple patchwork with oversewing, running and back stitch.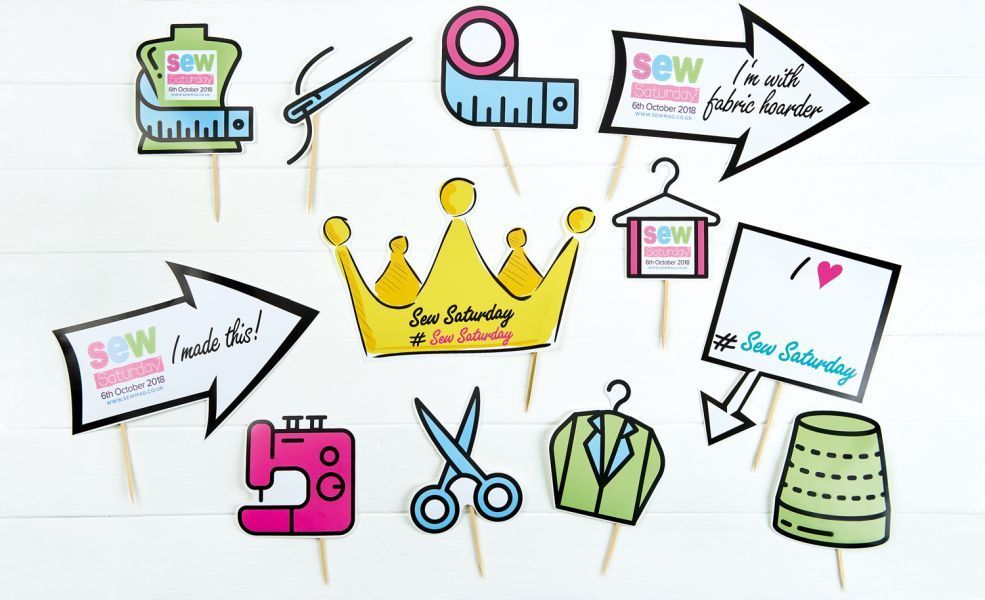 Take a #SewSelfie!
Stores will be using our fun selfie props and posting online with the hashtags #SewSelfie and #SewSaturday – we're looking forward to seeing your pics!
SIGN UP TODAY!
Are you a sewing shop that hasn't signed up to Sew Saturday yet, or would you like yours to get involved? You can email saturday@sewmag.co.uk, call 01206 505932, or visit sewmag.co.uk/sew-saturday