21 Nov
2023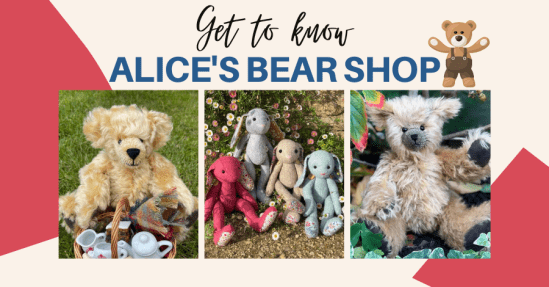 #AD
Alice's Bear Shop is your one-stop shop if you love to create your own bears and dolls. From classic kits to individual elements such as eyes and moveable joints, plus plenty of other craft inspiration, this online store has plenty to get your crafty juices going! Based in Lyme Regis on the Dorset coast, the shop also operates a teddy bear and doll hospital, taking in patients from all around the world who have been so well-loved that they're in need of a little tender loving care. We couldn't wait to find out more!
How did your doll and bear hospital first get started?
Rikey Austin opened Alice's Bear Shop over 20 years ago and the hospital grew out of our customers' desire to repair rather than replace their precious friends. Alice's Hospital for Poorly Bears and Dolls has grown a lot over the years and so the focus of the business moved away from selling new teddies into repairing beloved toys.
Why is offering a repair option for toys important to you?
Although children often have lots of toys to choose between, they generally find a small number of special toys that they create a special bond with. These are the toys that get put away in their twenties but are found again in their forties, usually needing a bit of TLC! Being able to repair a toy rather than replace it with something new is an important option to give people in a world where it is too easy to throw things away.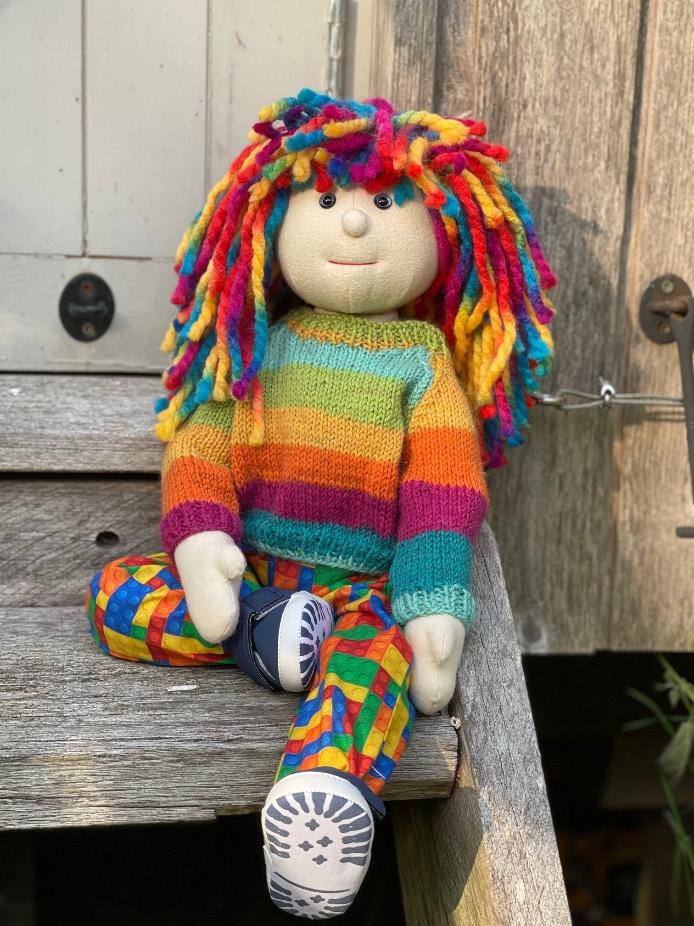 What's the furthest a bear or doll has travelled to receive treatment?
We do have international visitors – I think the furthest is from Australia, although we have a current patient who came all the way from Jamaica!
What is the most common ailment in the bears and dolls who require treatment?
This depends on the age of the patient. For modern soft toys it is usually a broken joint, for dolls it is often a restring and for mohair bears it is paw pads and glass eyes.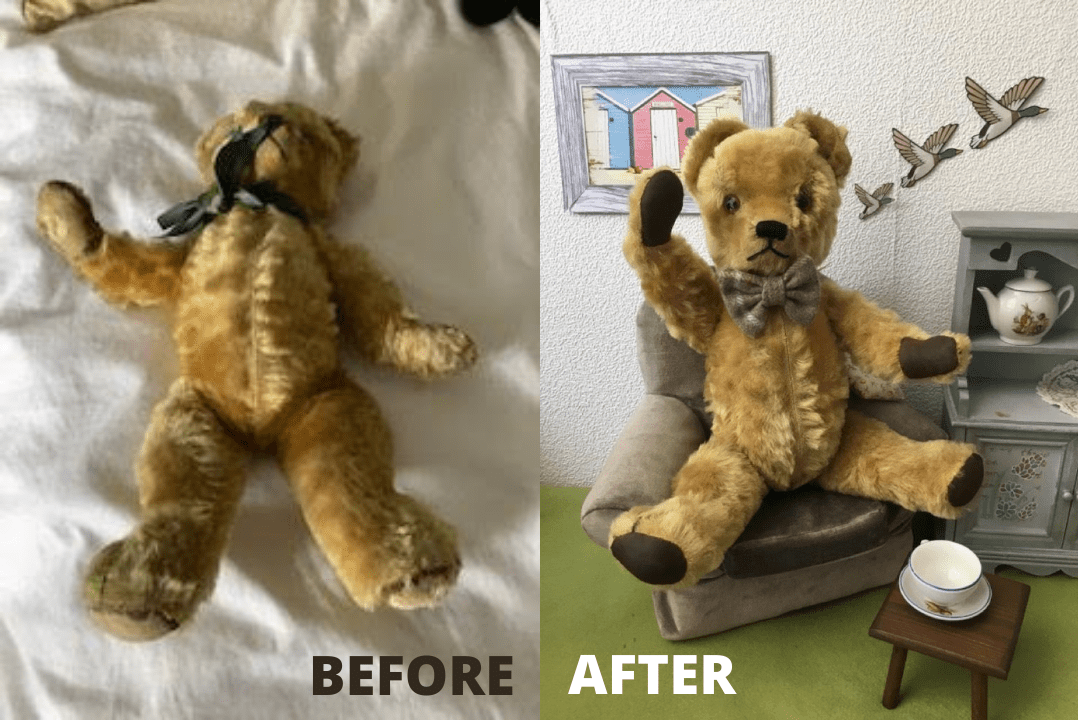 Conducting your business in an ethical way is clearly important to you, could you tell us a little bit about some of the schemes you're involved in?
We support the Word Forest Organisation which is a UK based charity that plants trees and builds classrooms in Kenya as well as raising environmental awareness in the UK. We are members of the Organisation of Responsible Business – this encourages small businesses to put people and the planet before profit. We try very hard to ensure that our suppliers and partners all have ethical and environmental policies that align with our aims. We encourage people to reuse and recycle fabrics with our clothing patterns.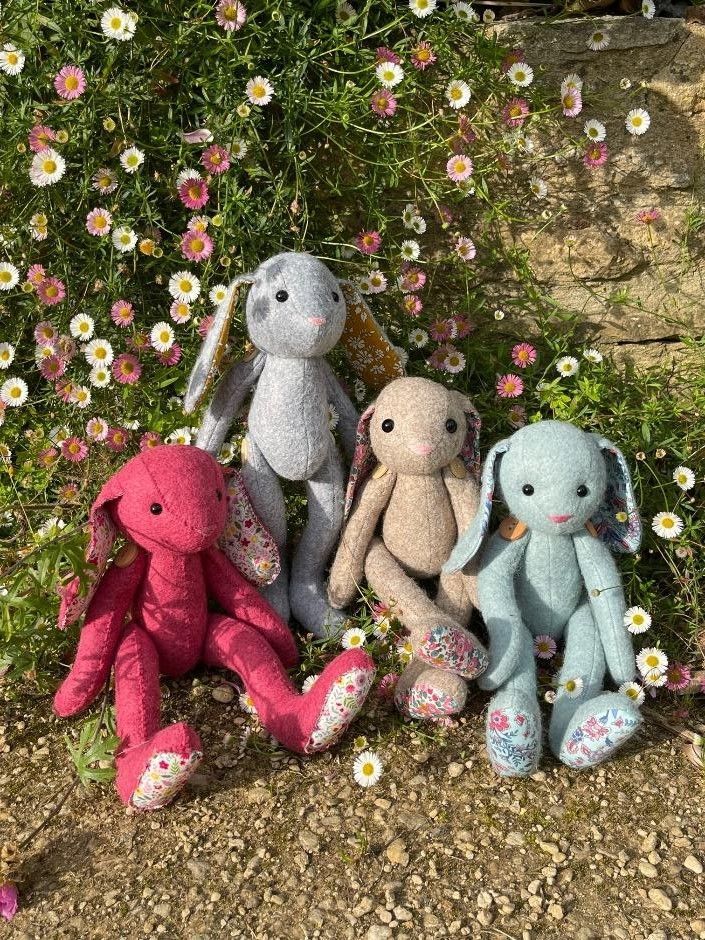 About the shop itself, which are your best-selling toy projects?
Our rag doll patterns are always very popular alongside Woodward, one of our teddy bear patterns. We have recently brought out a felt rabbit pattern called Rosie which is proving to be a hit with our customers. However, our best-selling pattern is Love Bug, a memory bear.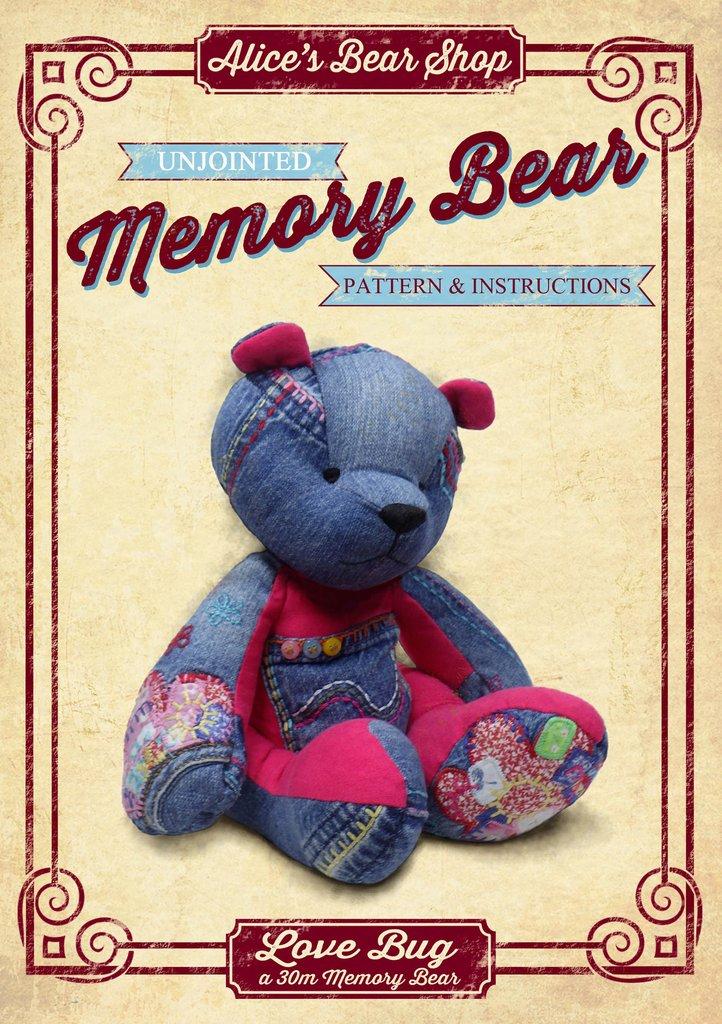 What is it that's so special about a handmade teddy or doll?
Being able to create a modern heirloom is such a special gift to future generations. We see many customers in our hospital with teddies that have been made by mothers and grandmothers and it is clear just how special they are to the current owner. To be able to create a legacy that will be loved so very much by your family is an amazing achievement.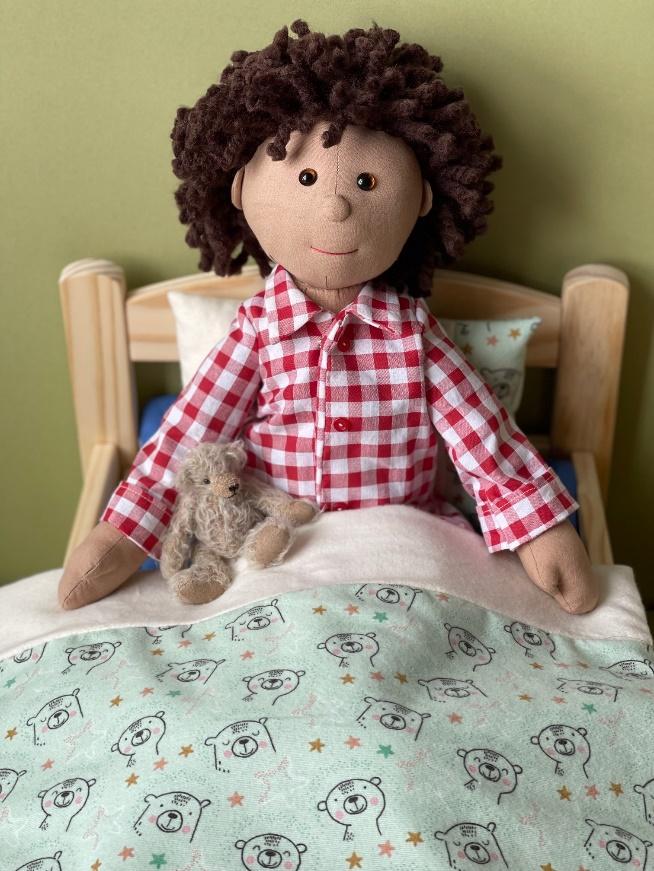 Find out more about Alice's Bear Shop:
Website: Alice's Bear Shop
Instagram: @alicesbearshop
Facebook: Alice's Bear Shop
Get to know: Alice's Bear Shop
21 Nov 2023
#AD
Alice's Bear Shop is your one-stop shop if you love to create your own bears and dolls. From classic kits…
Get to know: Alice's Bear Shop
21 Nov 2023
#AD
Alice's Bear Shop is your one-stop shop if you love to create your own bears and dolls. From classic kits…