20 Sep
2021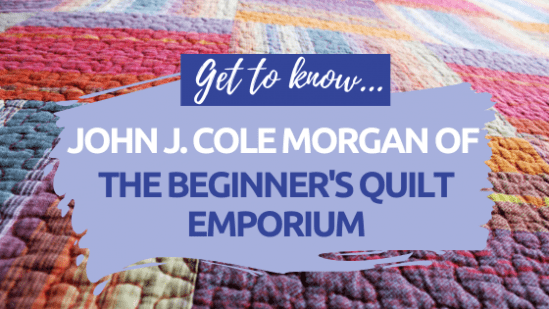 #AD The Beginner's Quilt Emporium in Tring, Hertfordshire is co-run by John J. Cole-Morgan. At the onset of the pandemic, John began to reach out to his customers via Facebook and Facetime and established a crafty community that became a lifeline for many. It's no wonder he's been nominated in the 2021 British Sewing Awards as Best Social Media Star! We loved chatting to him about his love of craft and why lockdown was an experience that brought many positives to his life and business.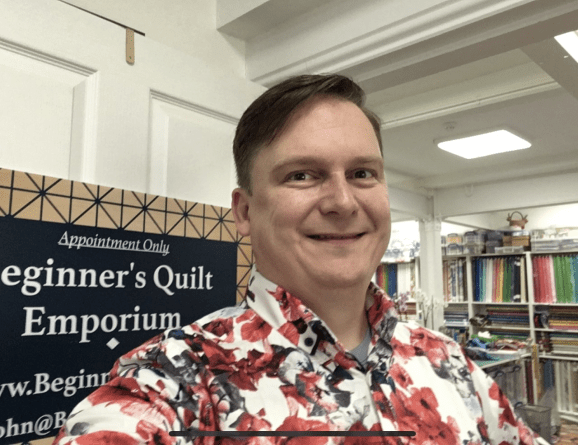 "Covid and the lockdowns changed everything. In all ways. Some ways were good, and seeing as I prefer to focus on the positives in life, I would like to reflect on those. For me the lockdowns meant that I was able to connect on a one to one basis with my clients. Lucky for me, many have now become my friends!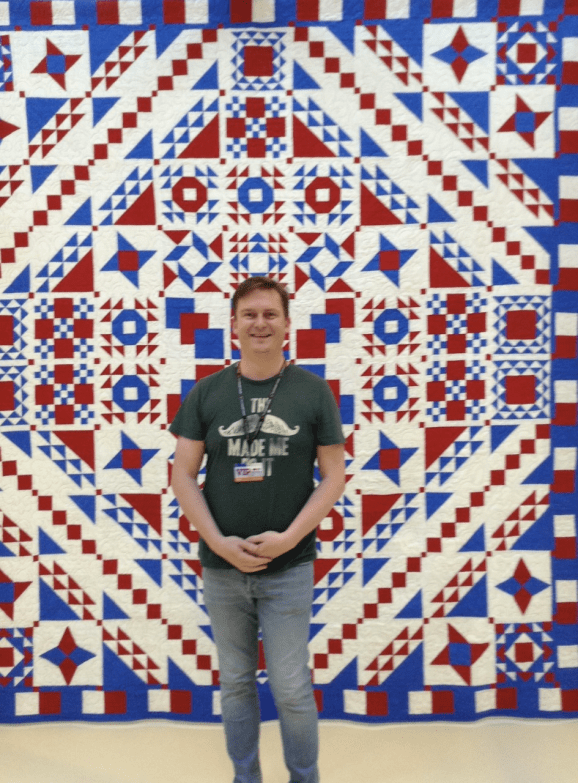 Our very own virtual Sewing Bee group allowed me to connect with people on a much more personal level. Whether I was trying to match the samples of fabric my customers had sent me to the materials they needed or I was flaunting the latest collections of the numerous designers I adore, there is no doubt that the virtual worlds of Facebook and FaceTime changed the way I do business.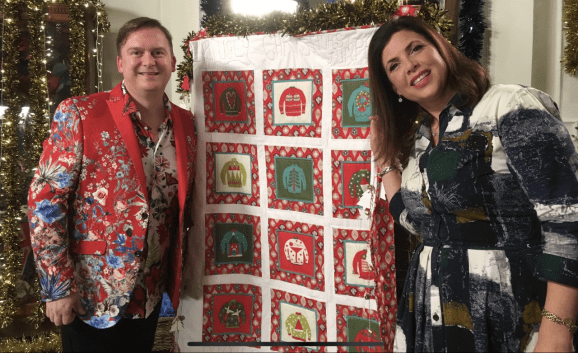 I always feel so connected with a quilter when I can see and know the project they are working on. It is so important to me that I can understand their fabric requirements and help them to find exactly what they are looking for. For me it is all about the connection made, rather than the sale itself. This makes me a terrible businessman, but it brings me profound joy knowing I have established such important connections with people.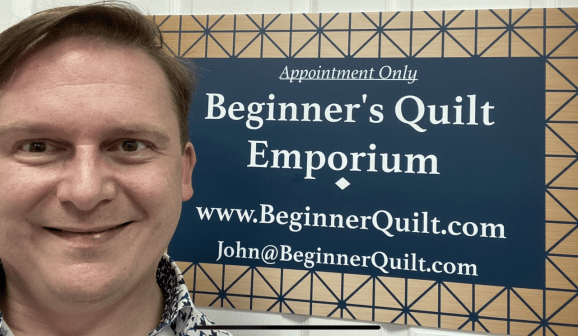 My daily live feeds on Facebook (www.Facebook.com/BeginnerQuilt) also provide me with another fantastic way to connect with people. Every day at 2pm I try my best to keep people entertained and the result is that everyone who loves the live feeds nominated me as a social media star in The British Sewing Awards.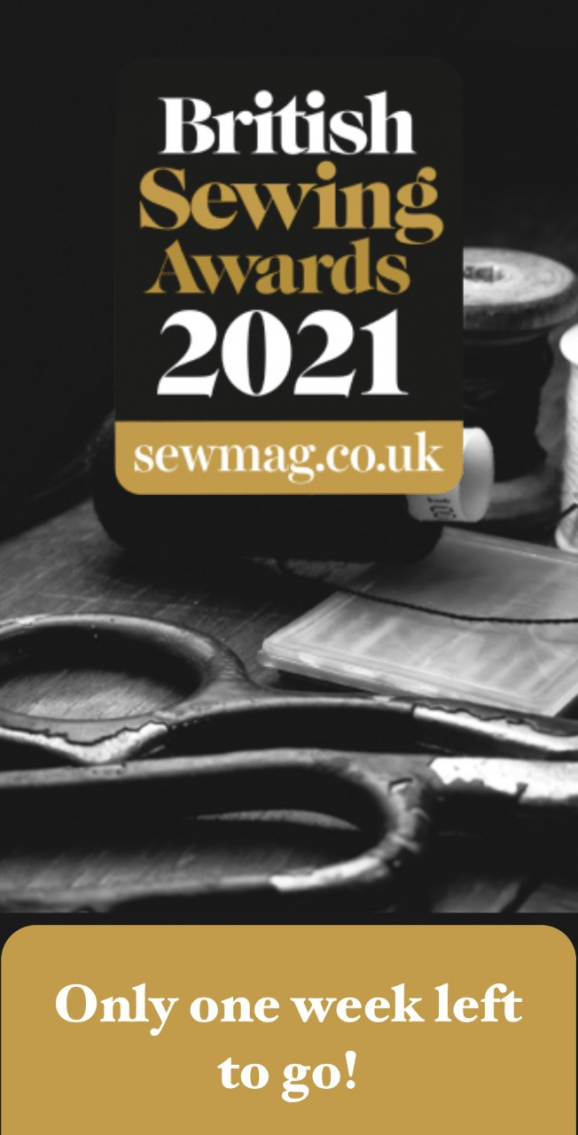 In fact, my shop Beginner's Quilt Emporium in Tring, Hertfordshire, has been nominated in two categories! It's humbling beyond words. And for me I am just deeply grateful for the love and kindness shared by so many during the most trying of times. Thank you all and hope to catch you all soon. And keep reading Sew magazine, it is fabulous!"