16 Aug
2023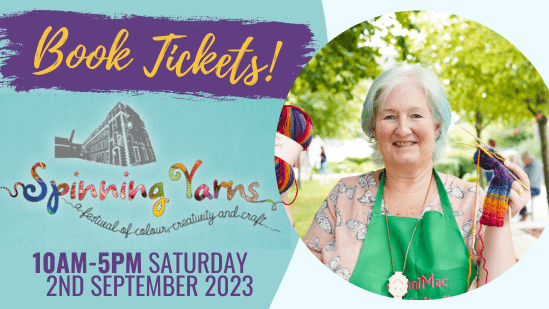 #AD Spinning Yarns, a celebration of all things wool and linen returns to the picturesque and quaint surroundings of Mossley Mill on Saturday 2 September. Organised by Antrim and Newtownabbey Borough Council, this one day festival will showcase colour, creativity and craft, promising a darn good day out for all crafters and knitters alike.
There will be something for everyone at the event where you are sure to be hooked up with history, entertainment and inspiration from textile artists, including experts such as Eleonora Tully, from Coastal Crochet, who will be unveiling her new 'Causeway Blanket' and local textile trendsetter, Angela Turkington who will be there to showcase her famous 'Selkie Cloak' and 'Coronation Robe'. Don't miss demonstrations from Ulster Guild of Spinners Weavers and Dyers and The Ulster Scots, who will be present with information and goodie bags.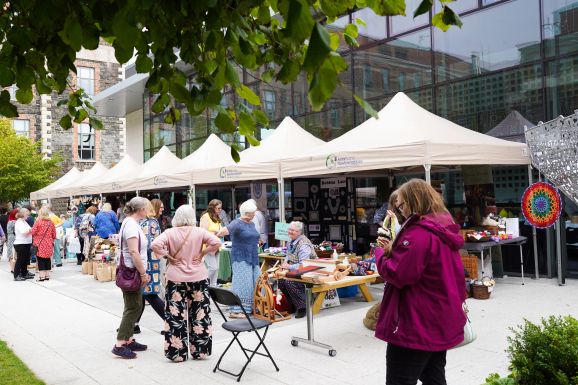 Try your hand at all sorts of textile-based skills while having a wander around the marketplace. Treat yourself to some local and handmade treasures such as jewellery, clothing and homewares, as well as some DIY textile products and tools.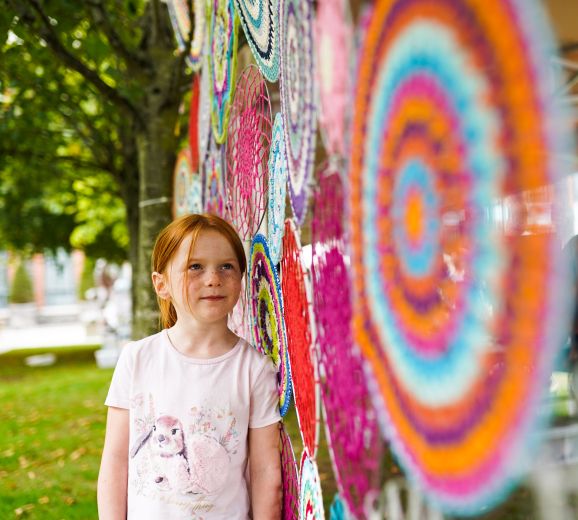 The medieval village in the Civic Square, hosted by Magnus Vikings, promises fun for all the family where everyone can get involved in some traditional fibre crafts such as nal binding, drop spindle spinning and tie dyeing. The village will have fantastic photo opportunities with props and dress up to create lasting memories. In addition to this there will be some fantastic storytelling done by Tale Time who will be bringing their fully immersive 360 story dome.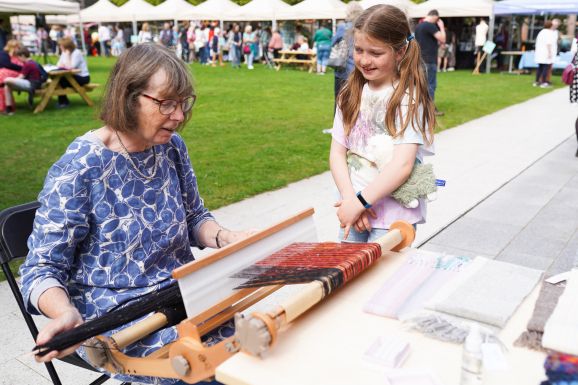 Make the most of your day and indulge yourself with a luxurious afternoon tea in the elegant surroundings of Yarns Kitchen by Manns with quaint china crockery and linen. Pre-booking is required and numbers are limited.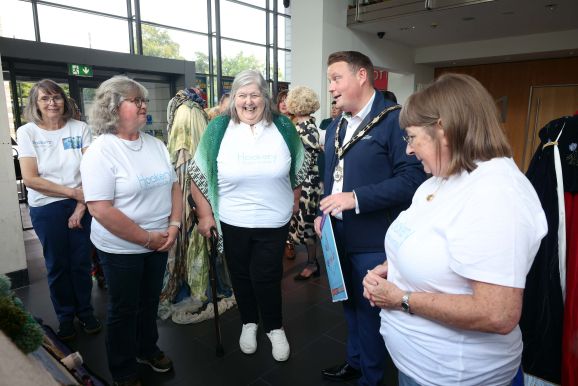 Mayor of Antrim and Newtownabbey, Councillor Mark Cooper commented, "It is great to see this celebration of traditional artistry and craftsmanship return for another year. Spinning Yarns promises a great day out and an opportunity to spend time with old friends or meet some like-minded people. Whether you come by yourself, with friends or bring the whole family, there really is something for everyone."

Tickets to the event cost £5 or £4 concession and under 16s go free. For tickets and more information visit spinningyarnsfestival.com
Get to know: Alice's Bear Shop
21 Nov 2023
#AD
Alice's Bear Shop is your one-stop shop if you love to create your own bears and dolls. From classic kits…
Get to know: Alice's Bear Shop
21 Nov 2023
#AD
Alice's Bear Shop is your one-stop shop if you love to create your own bears and dolls. From classic kits…