8 May
2018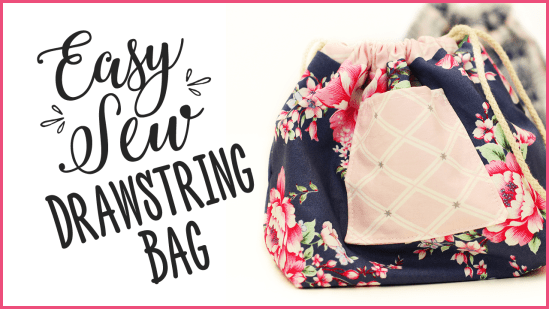 If you'd like to take a sewing class from the comfort of your own home, The Crafts Channel on Youtube is the place for you! Featuring crafty video tutorials by none other than Sew's very own Corinne Bradd, you'll find a wealth of projects, including sewing, that are explained step-by-step. Best of all, you are in complete control – stop and rewind to master a particular technique, and watch as many times as you like!
Amongst the most recent additions is Corinne's easy tutorial to stitch up a flat-bottomed drawstring goodie bag – simply grab some floral prints and a length of cord and you're good to go! This pretty pouch can be sewn up in a matter of minutes and is ideal for cosmetics, sewing equipment, knitting-on- the-go projects or as an extra special gift bag. You can download your FREE template here.
To ensure you never miss a tutorial, subscribe to The Crafts Channel for all the latest updates!