16 Dec
2020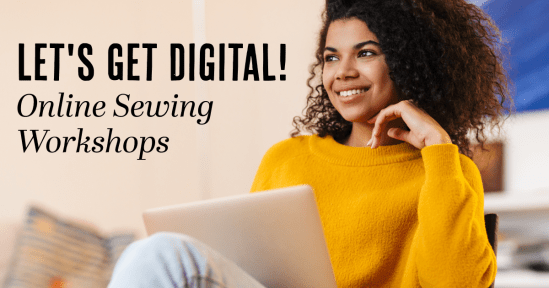 Given what a year 2020 has been, a pop of positivity in the form of an online masterclass could be just the elixir you need to reinvigorate your sewing for the year ahead. While it won't replace the interaction of a face-to-face workshop, there is something to be said about pressing pause and going at a pace that is easy to follow and best suits you.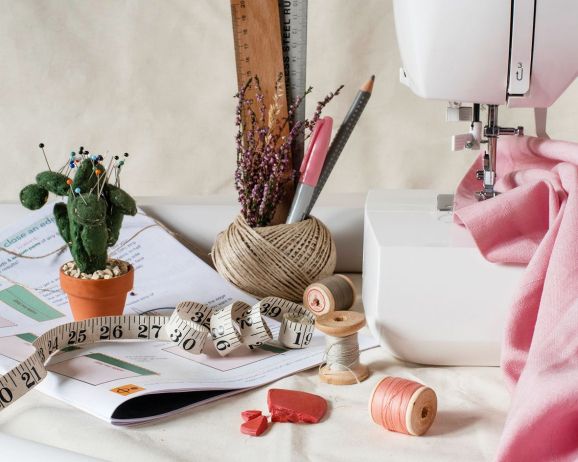 The brainchild of designers Elizaveta and Andrew Bennett, online course provider ArkDeFo is a veritable treat for budding fashion creators of all ages. If you're wanting to pass on your favourite hobby to the next generation, the Sewing and Fashion Design course, priced at £80*, is geared up for kids aged eight to 12 years, covering all of the basics of stitching, while nurturing pattern design skills along the way. Students will learn how to use a machine and basic hand-stitching techniques, as well as creating scrunchies, bags, skirts, tops and jumpers. It's designed for independent learning too, with monthly Q&A sessions woven in, alongside more than seven hours of video tutorials paired with a ready-to-print workbook and colouring book.

But it's not just the kids who can get in on the fun, ArkDeFo's Basic Wardrobe for Beginners pack, priced at £95*, is a bundle of five online courses for adults, where you'll learn how to make simple patterns from scratch – think tops, dresses, jumpers and more – all based on your personal measurements. The course consists of 50 video lessons, a ready-to-print booklet with instructions and comprehensive online feedback. Oh and did we mention that both courses once purchased are yours for life? So, you can return for a refresher whenever you need it. To discover more online sewing & fashion design courses, visit courses.arkdefo.com. *Prices valid until the end of 2020.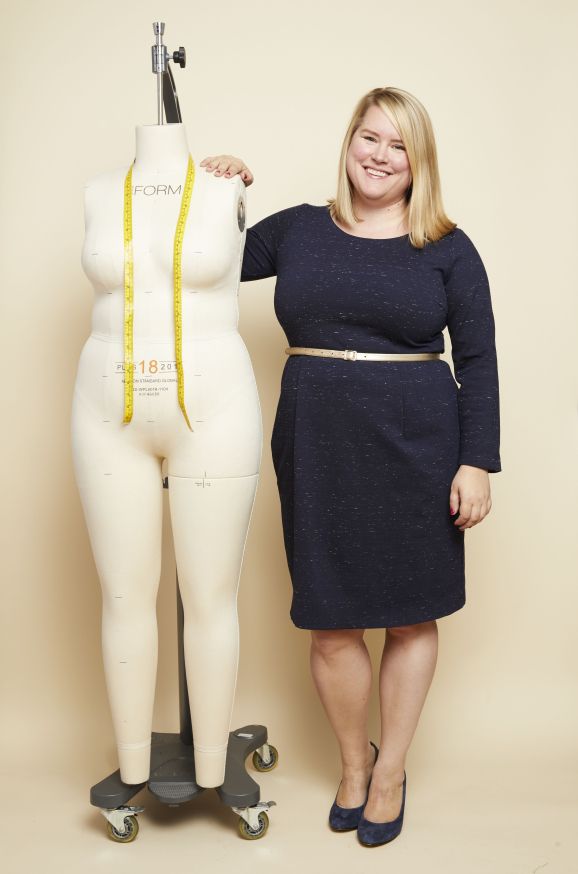 If you've ever had to go off piste and grade a pattern for the first time, you'll likely know that wobble of doubt that appears just before you're about to make the initial snip. However, with experienced sewer Jenny Rushmore by your side, you can be confident you're going to get the best possible results to flatter your shape. As the founder of plus-sized pattern brand Cashmerette, Rushmore knows a thing or two about tailoring, and she has generously shared her unique know-how through online courses, such as Fitting for Curves, which covers easy upper body adjustments; Pattern Hacking for Curves that runs through ten genius hacks all demonstrated on a single tank top; and for the more experienced sewers among us, Shirt Making, Jeans Making and Swimsuit Making for Curves runs through advanced construction techniques without any unnecessary jargon.

More than one taking your fancy? Log-on to discover a hand-picked selection of bundles too, which knocks off an extra 20% off the list price. Prices start from £45 for single workshops, or from £70 for a two-pack bundle. Select courses also include a Cashmerette pattern in PDF or paper format (shipping not included), cashmerette.com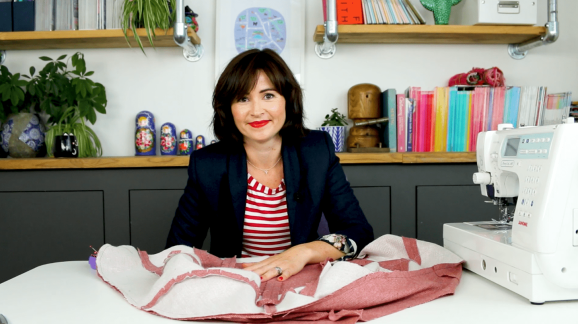 Whether you want quick refreshers you can trust, simple projects complete with fun patterns or access to full-blown courses, the Sew Over It Stitch School has curated multiple levels of membership to appeal to your stitching needs. For slightly more than the price of a coffee, Basic will bring you high-quality video streaming, with downloadable Sew Over It PDFs included – or for a treat, you can unlock Premium and get access to all of the classes available on the site. Only interested in honing your skills in one area? Not a problem! You've also got the option to purchase an individual course, from £20, that's yours to keep forever.

Rolling subscribers will be pleased to hear that the content is constantly updated with the very latest tips and tricks, and you'll soon start to feel part of the family, thanks to the friendly experts on screen, made up of: Sew Over It founder Lisa Comfort, who brings more than ten years of teaching experience to the table, couture expert Julie and resident expert Becca, who's been making clothes since her teenage years. Right, where do we sign up? Basic membership is £5 per month, increasing to £15 per month for Premium. Individual courses are available between £20-30. sewoveritstitchschool.co.uk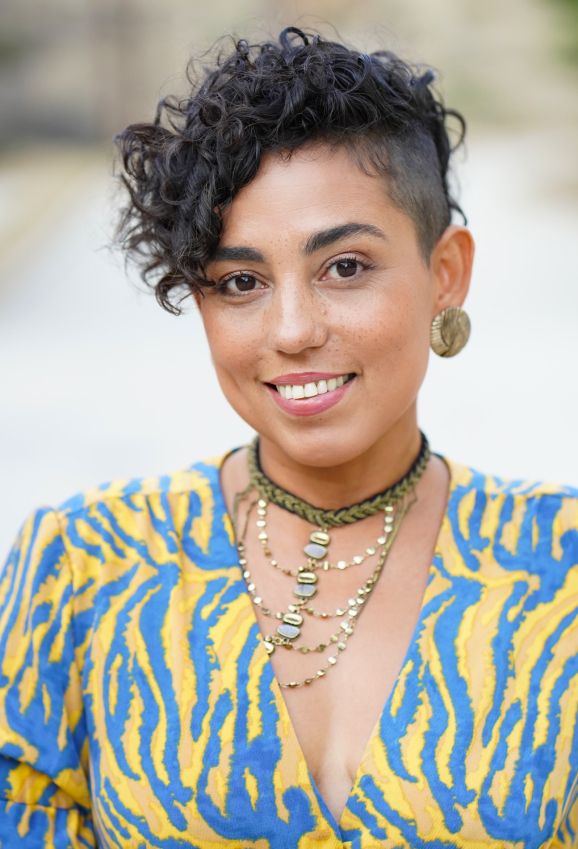 In between launching a brand-new fabric company, an exclusive range with Simplicity, a business podcast, a YouTube channel, a blog and well... we could go on! Sewing expert Mimi G has sprinkled her gold dust into Sew It Academy: an online school featuring extensive dressmaking courses on womenswear, menswear and projects for kids. What makes this course unique is that the whole family can fall in love with your favourite hobby, a great focus for all those hours spent at home together!

The womenswear series is packed with every possible garment and technique you can think of, which includes how to draft your own unique pattern, while fellas are sure to love tutor Norris Danta Ford's calm and collected classes, which will teach you how to make an easy earbud case, right up to a tailored pair of jeans. In the meantime, the children can get involved with the Sew It Kids programme that chats sewing machine safety, while making four straight-forward projects they'll be itching to show their friends. Courses start from £9 per month, or you can purchase a duo membership fromjust £13 per month. The kids course is available for a one-off payment of £30, sew-it-academy.thinkific.com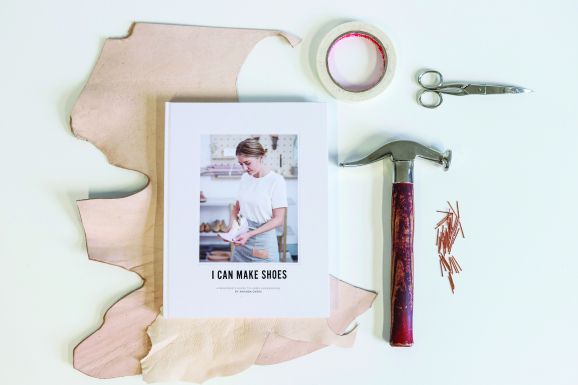 You may remember Australian designer Amanda Overs from our October issue, where she shared her incredible journey from attending a college course to launching her very own workshop-based business I Can Make Shoes. With attendees flying in from places such as Paris and New York, it's safe to say that Overs' shoe making knowledge is not one to be missed – and we're pleased as punch it's now available at the click of a button. Overs explains it best herself, "When it's online, students can learn at their own pace, so you can add in so much more. I find myself saying, 'You know what, it would be so great if I added in a video on this or that, so that the students can see what to do if XYZ happens,' and that's something you can't do in a physical class."

As well as receiving access to the I Can Make Shoes book, digital attendees will be sent a free shoe making kit, valued at £190, which includes essential tools and materials, such as a folding hammer, leather awl and tape measure, glue and rubber crepe to mention just a few. The only tricky bit will be deciding what style to make: high heel or flat, sandal or sneaker – well, the choice is all yours! The complete course costs £425. icanmakeshoes.com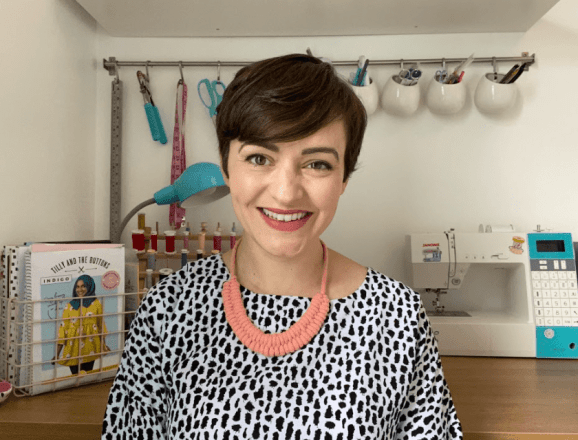 If anything will cheer us up while we're stuck at home this winter, it's Tilly and the Buttons' ever-colourful styling and practical, yet always playful, patterns. If you're a fan of the indie brand, you'll be over the moon to find out that founder Tilly Walnes has filmed a comprehensive series of six videos, all aimed at boosting your creative confidence before tackling iconic patterns from her range, such as the Agnes knit top and the button-down Rosa Shirt. Absolute beginners will benefit most from the 'Make Friends with Your Sewing Machine' class, while those looking to step up, will no doubt relish the tips in 'Learn to Sew Jersey Tops', which shares stress-free techniques for sewing with stretch materials, even if you haven't got an overlocker to hand. What's more, if you're missing out on the interaction that comes with an in-person class, you'll spot that there's a discussion area in many of the lessons, where you can ask questions, share photos of what you're making, and chat to other enthusiastic stitchers. Individual classes start from £29, or you can purchase a two-course bundle for just £69. Upgrade to £79 to receive your printed sewing pattern. tillyandthebuttonsworkshops.com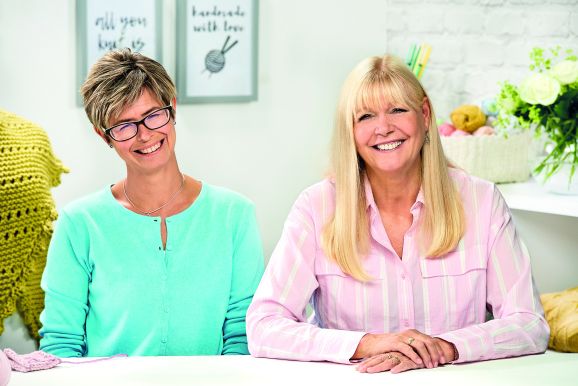 If you can stitch, you can knit, and Let's Knit Together will be behind you every step of the way. Join the UK's friendliest knitting community and begin learning the basics and beyond with over 1,800 patterns, an online video course and an invite-only Facebook group of fellow crafters. Join the club today for just £4.99 and start learning right away – see you there! Subscribe at letsknit.co.uk/together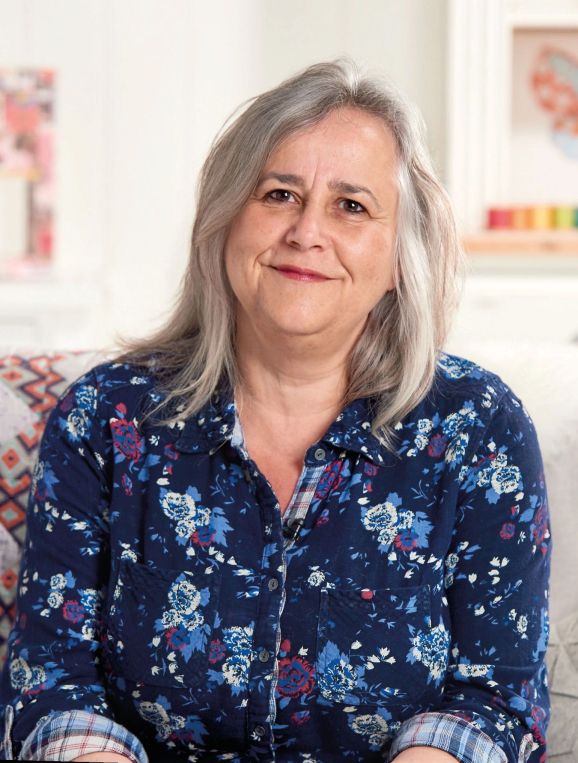 Our designer Corinne Bradd brings her down to-earth advice and no-nonsense nuggets of sewing wisdom to The Crafts Channel every month. Every video is completely free to watch, and if you ever fancy trying your hand at something slightly out of your comfort zone, you'll be spoilt with tutorials on all kinds of crafts, from papercrafting wreaths to making aeroplanes out of your washing pegs. Don't forget to click the bell to be notified when a new upload is ready to watch! Subscribe at youtube.com/user/TheCraftsChannel