15 May
2019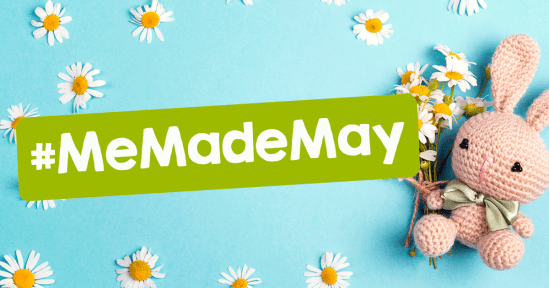 Never heard of Me Made May before? Read on to find out everything you need to know! It was originally created by avid sewing blogger Zoe, founder of So Zo, What do you Know? after she decided to wear a garment from her me-made wardrobe every day for a month. In 2010, 80 challengers decided to join her, and in 2018, hundreds more tried their hand at the task. Want to know how to participate? Most dressmakers post their outfits on Instagram using the hashtag #MeMadeMay, and over 200 Sew readers have shared their #MMMay photos on our Facebook page. You can scroll through a fantastic selection of them here…
Samantha Goacher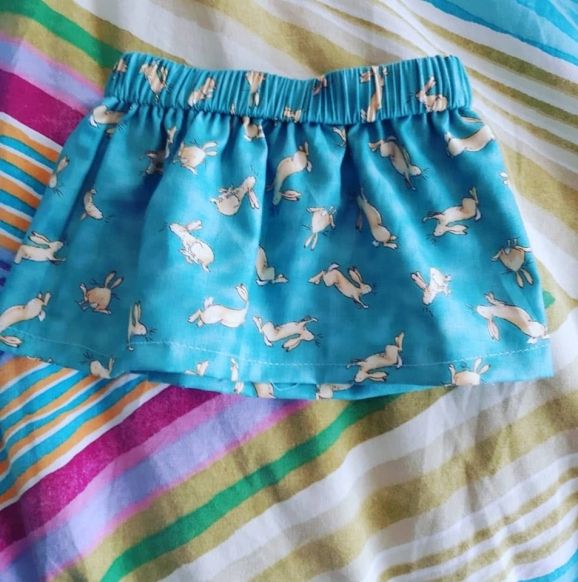 My six-year-old daughter was eager to learn how to use a sewing machine after watching me. I started to teach her during the Easter holidays and by the end, she'd made this skirt for her Build-A-Bear teddy!

Kelly-Ann Horsburgh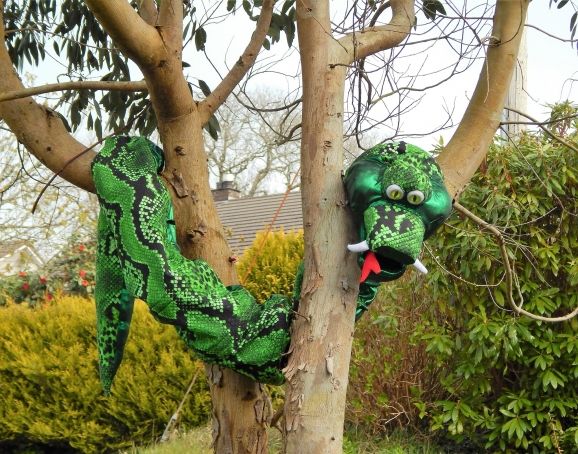 I crafted this hand puppet for my local youth theatre's production of Aladdin.

Nicola Hills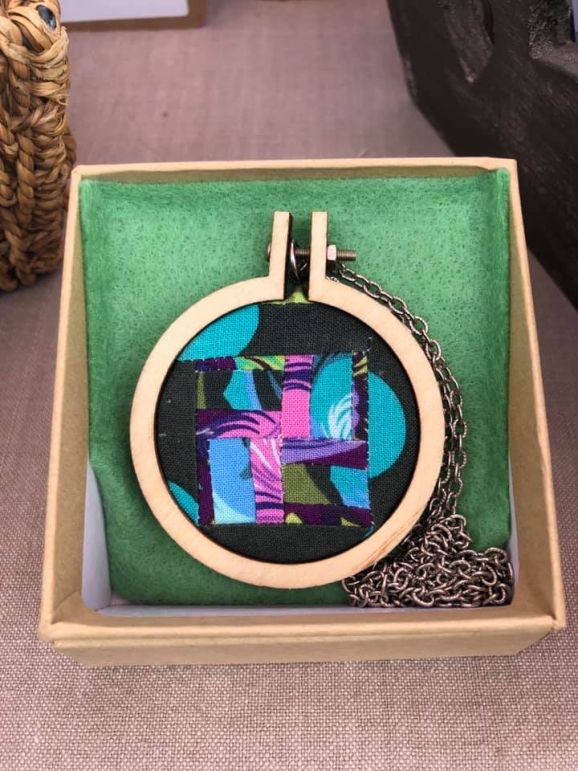 I made this embroidery frame necklace because I love to challenge myself with exciting new projects!

Jane Schmoetzer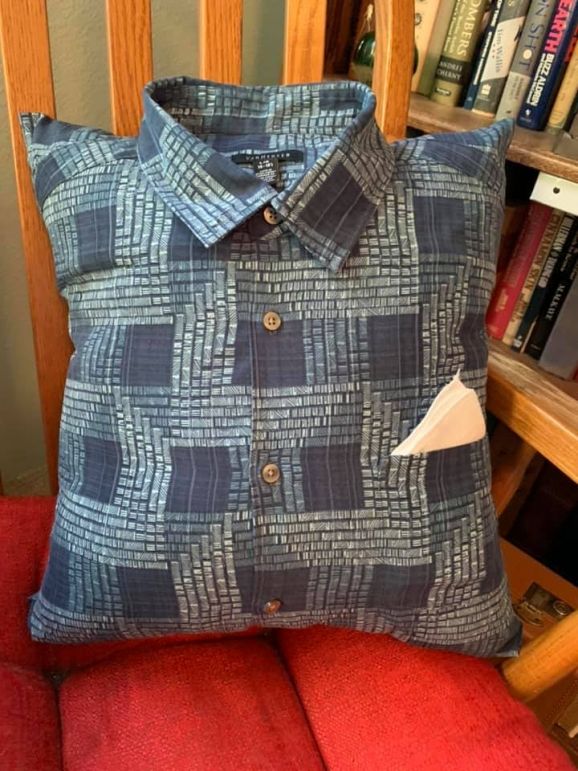 My father passed away in March, so I'm currently transforming some of his shirts into memory pillows for our family.

Clair Foskett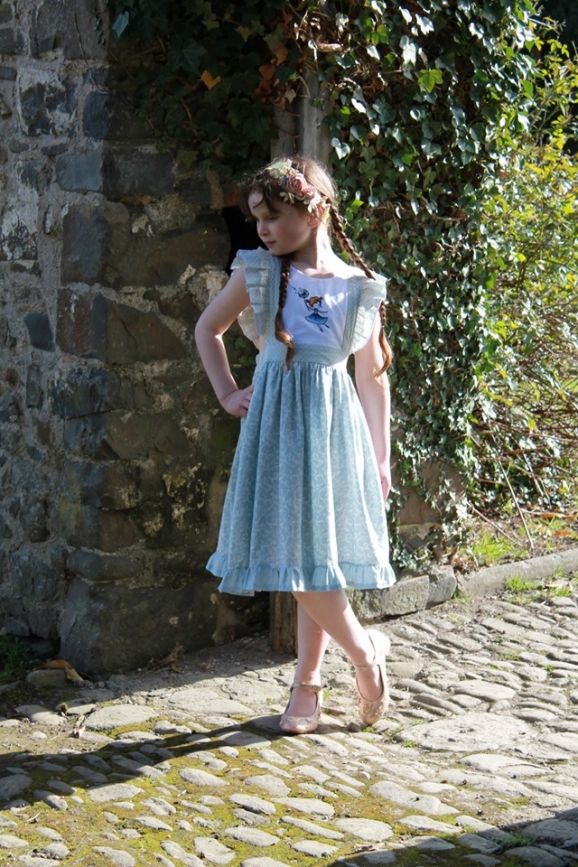 This is my daughter's latest dress; she loves ballet so I embroidered a ballerina onto the bodice.

Chantelle Taglietti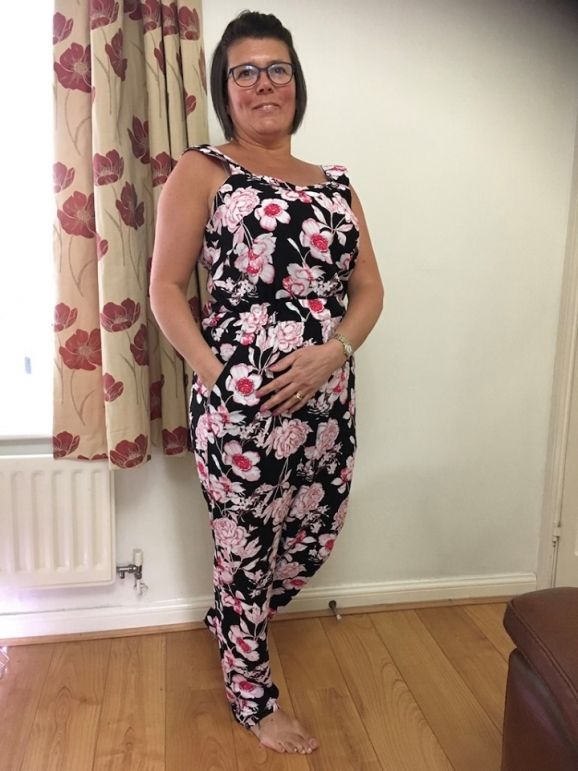 My husband works away, so I've been keeping busy making this jumpsuit.

Heather Walker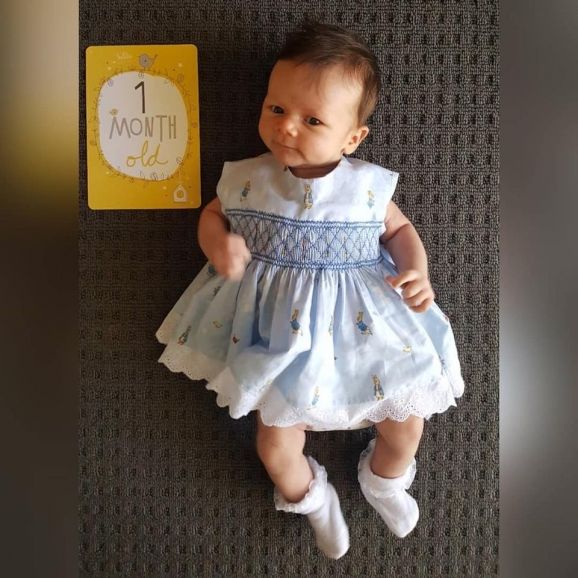 I made this smocked summertime frock for my friend's baby.

Adele Ebdon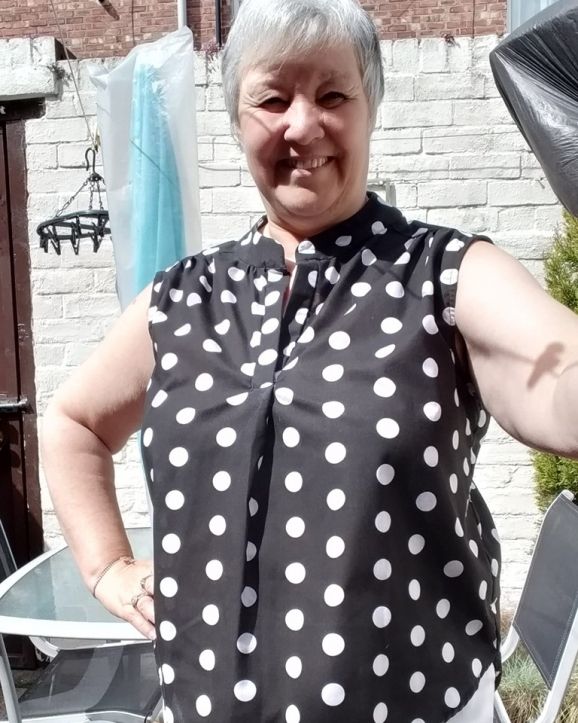 This top is definitely being packed for my holiday to Greece. I absolutely love to sew at the moment!

Joanne Vernon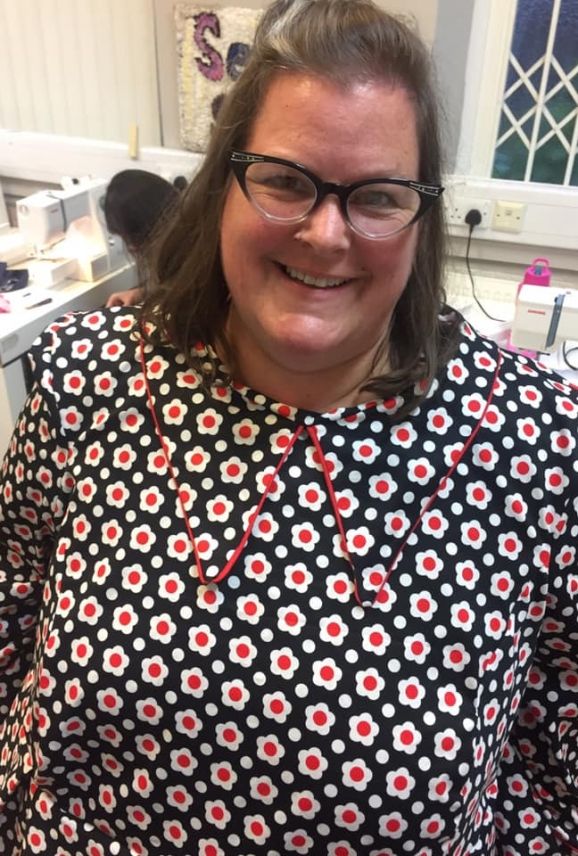 I sewed this gorgeous dress using a new plus size pattern that's about to launch; it's a Dolly Does Patterns Madame Strumpet one. You can choose which kind of collar and sleeves you want, so I opted for the '70s collar and trumpet sleeves design with red piping.

Helen Wright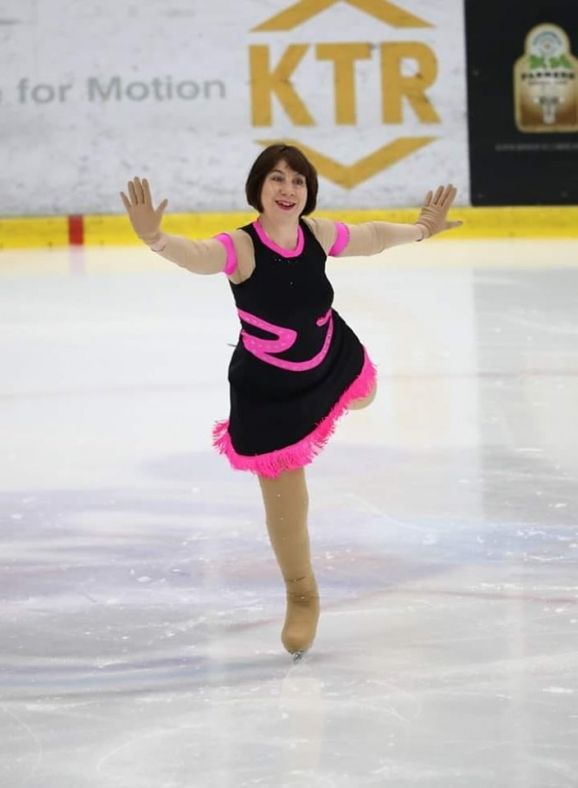 I created this figure skating dress for a friend.

Georgina Swallow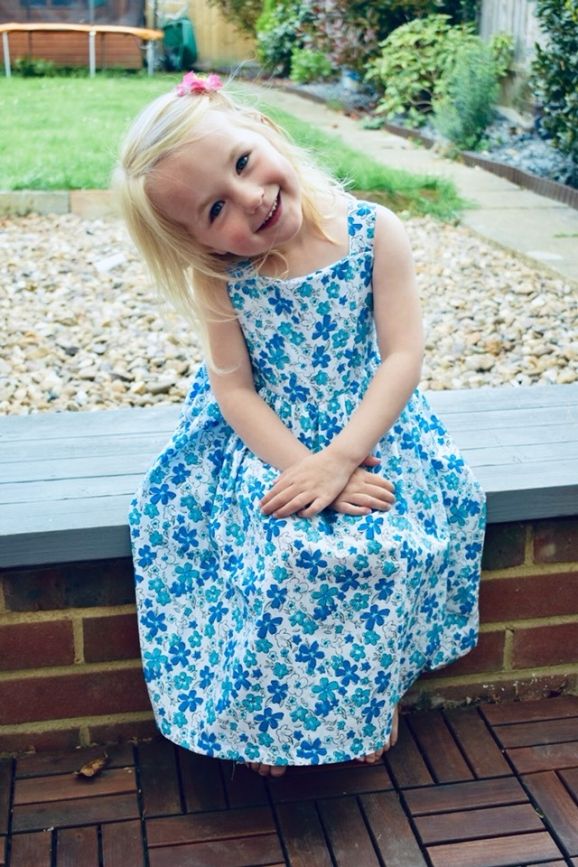 A little one's dress.

Carrie, Facebook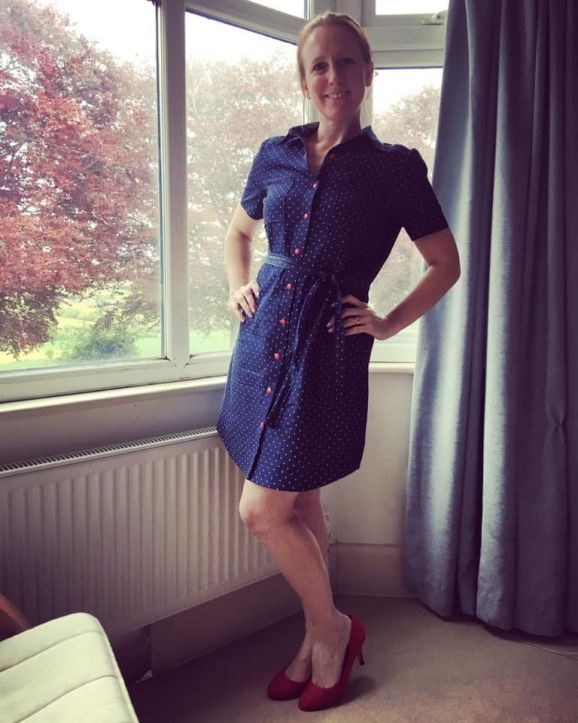 I love this dress! It's a Simplicity 8014 pattern made up in a spotty chambray from the textile centre, then I added some bright red snap fasteners – I just need some sunshine now so I can wear it!

Lucy Daniels
These dungarees are for our baby's second birthday.

Tracey Jeffry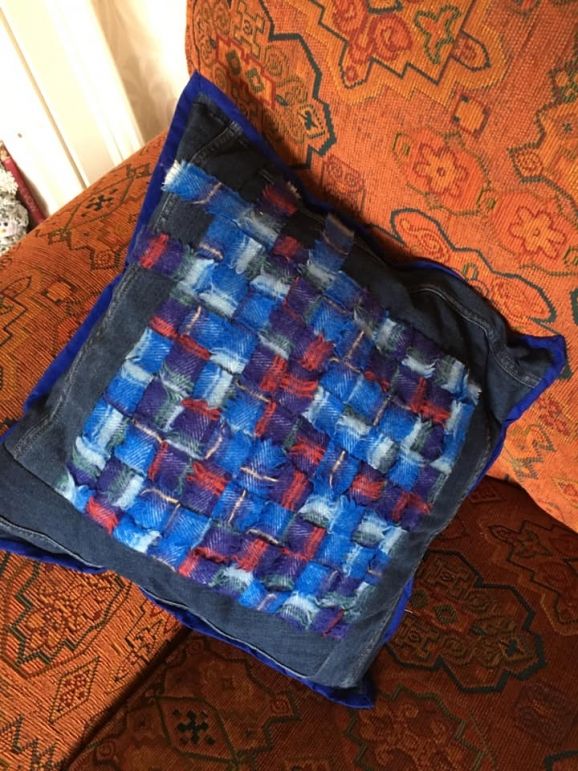 I stitched this cushion in between chemotherapy treatments. It has a woven front and patchwork back, and was made out of a recycled pair of old jeans.

Diane Williams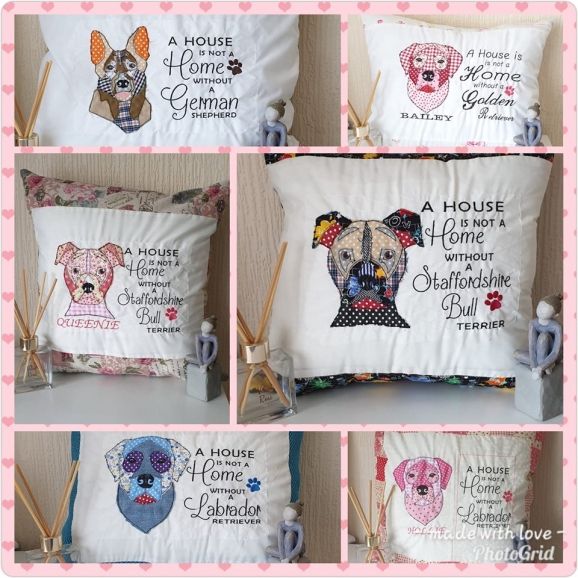 These are dog breed cushions with an appliqué rough edge – I have a few more to get through!

Lucy Regan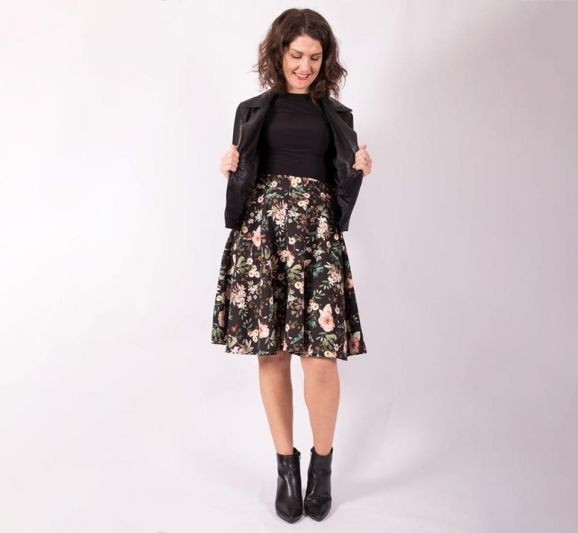 I've added a modern twist to the '50s-style Simplicity 1200 skirt pattern, then I paired it with Megan Nielsen's Rowan tee.

Share your makes with us on Facebook, Twitter and Instagram, or email us at editorial@sewmag.co.uk – we'd love to see them!





Step Into Silk
16 Mar 2021
#AD If you are looking to add a touch of luxury to your wardrobe, there is no better place to…