2 Apr
2019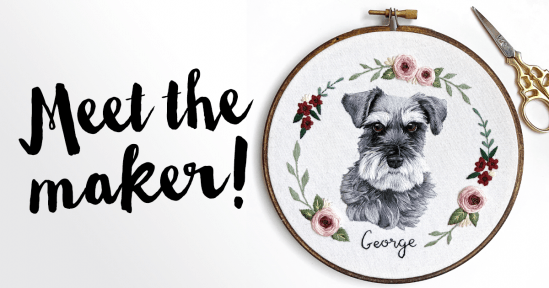 Meet Michelle Staub, the Instagram star with a passion for pets!
It was the autumn of 2014 when Michelle Staub, founder of custom embroidery shop Stitching Sabbatical, decided to sew a portrait of her cat Purrl, after being shocked to discover that no one else offered this customising service. This was the first of many pet portraits – in fact, Michelle now has over 600 hoops to her name! So, how did it all start? "To be perfectly honest, I only started learning embroidery to escape getting a summer job!" laughs Michelle. "I dabbled in hand sewing as a child, but never picked it up again until I needed a way to pay rent. Thankfully, I had a popular Tumblr blog which definitely helped to kick-start my shop. I've tried a lot of different forms of art over the years but embroidery has been the only one I've stuck with – something about it is just perfect for me!"
Are you fur real?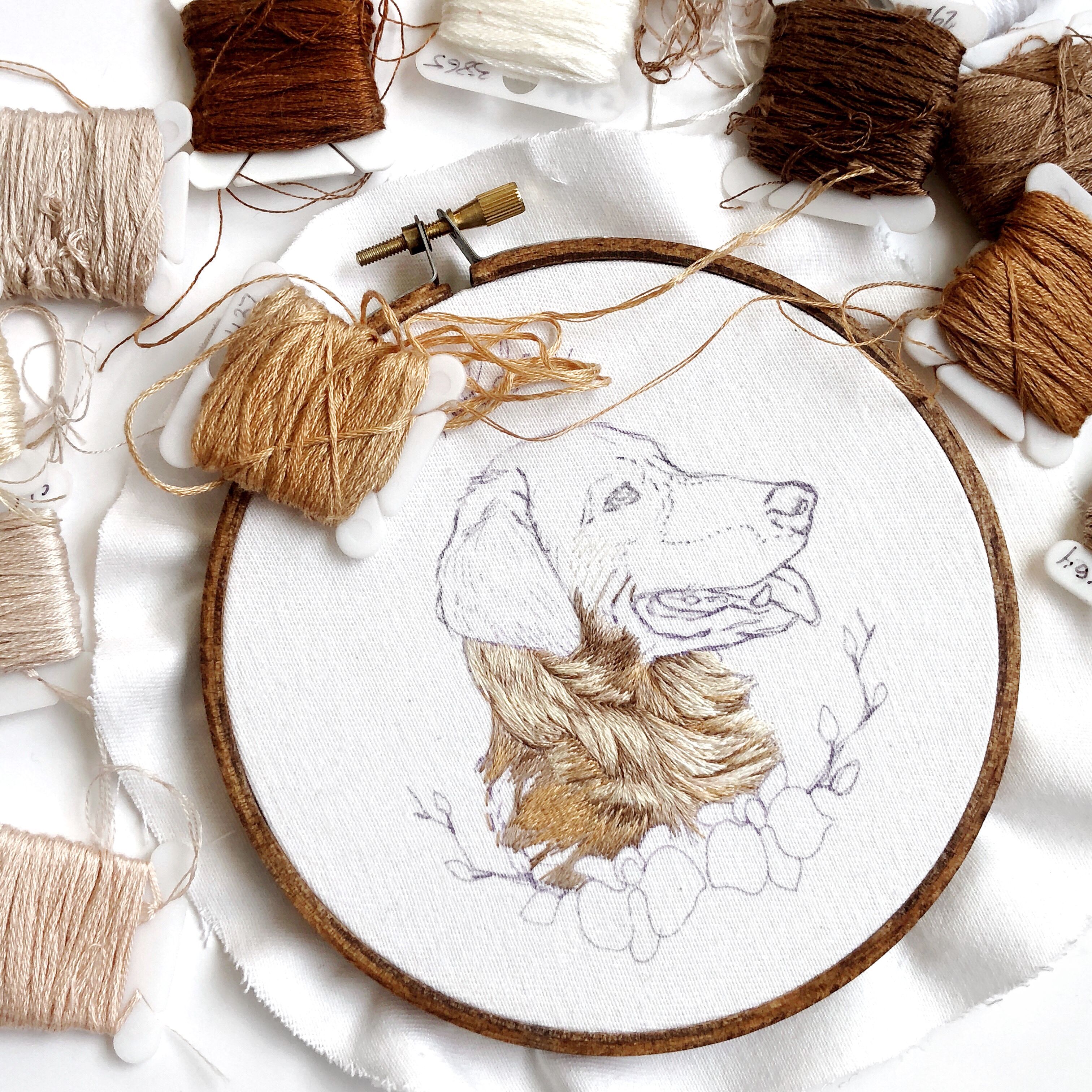 As well as Purrl, Michelle also has another cat called Háma and a chiweenie named Pip, who keep Stitching Sabbatical full of inspiration: "For the most part, my pets leave me alone while I work, but I do have to lint roll their fur off all of my pieces! It's actually very useful to have them to look at when I'm creating the portraits; if I get stuck with direction, I just study my pets to see how animals look and move in real life." Michelle also notes how important it is to capture an animal's personality in the initial sketch: "I could stitch 100 black cats and they would all look different because of their individual personalities. If your pup always has perked up ears and a happy personality, then it's good to send me a photo that reflects this. I focus on the little details in the eyes, ears and facial expressions to make up the portrait."
Just do it!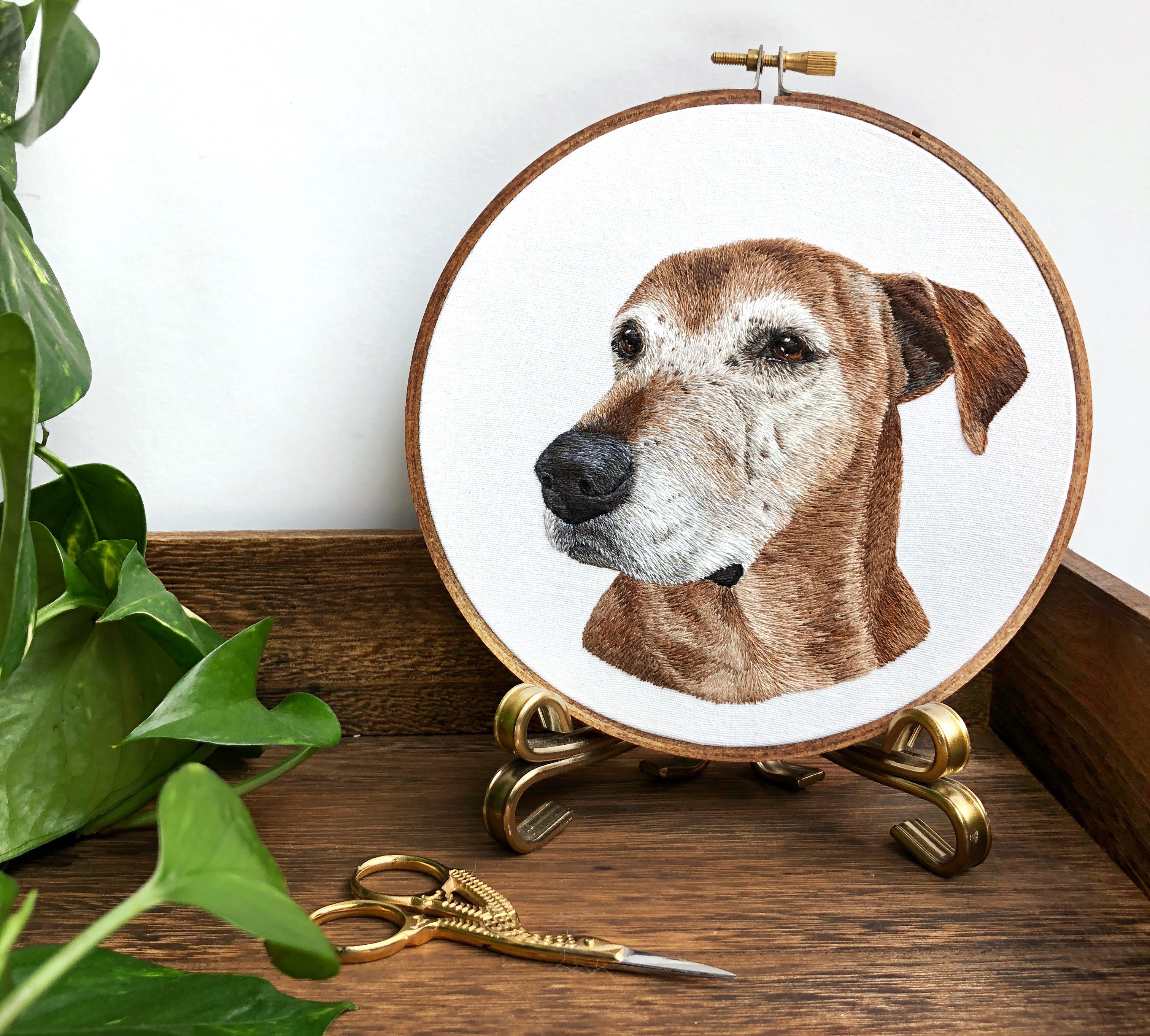 In 2015, the Ohio-based artist was working in a retail job, and found herself turning down embroidery commissions because she didn't have time to complete the orders. So, she took the leap, quit her job and never looked back! The risk paid off as Michelle now gets to do what she enjoys every day: "I love it when people order a portrait as a gift, then send me a message with a story about how it was received – it fills my heart knowing that my work has evoked such strong emotions."
Social media savvy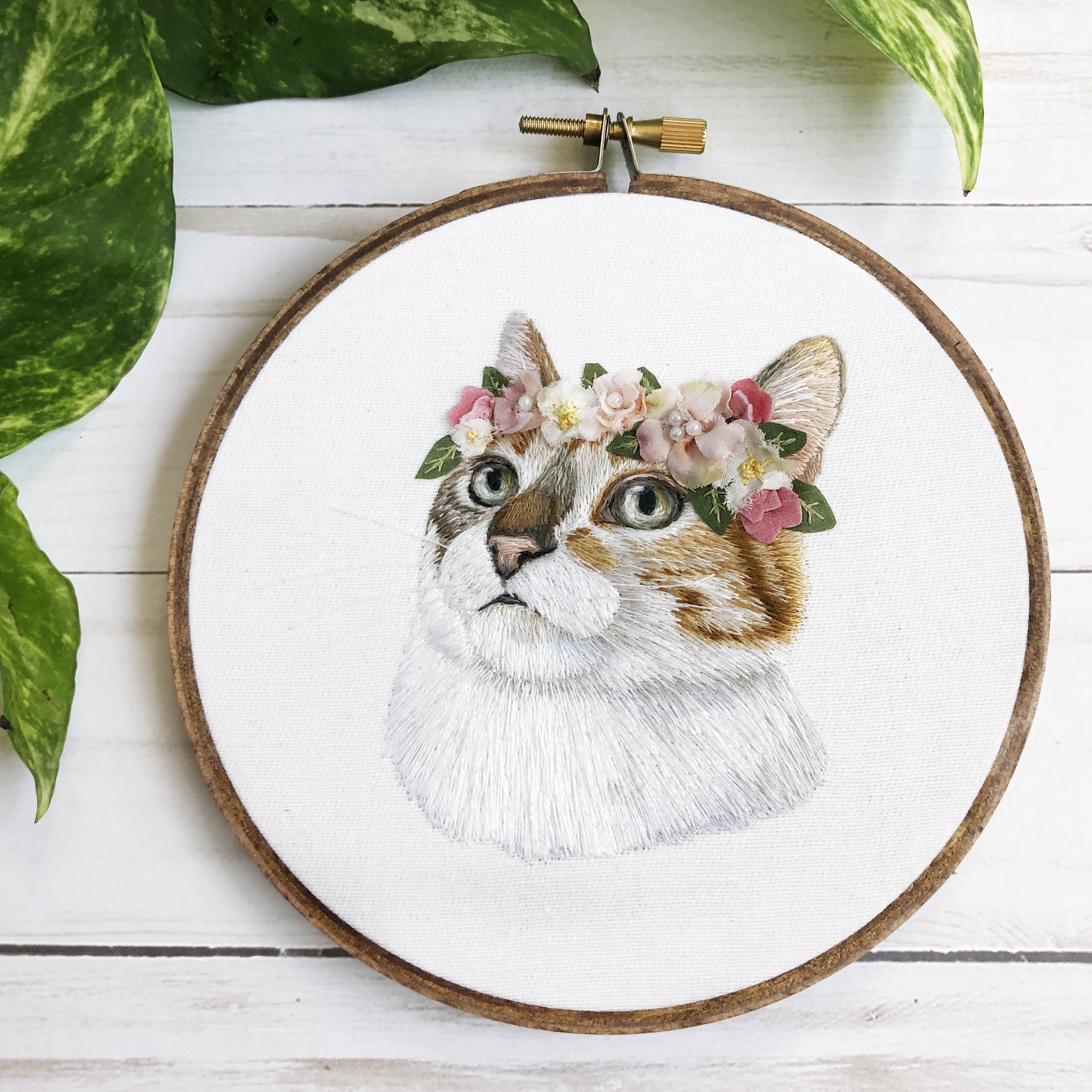 When it comes to building connections, Michelle turns to the power of social media: "If you include a hint of your personal life, it allows customers to see you as a real person, not just a brand that's trying to sell them something. I achieve this by uploading weekly live streams onto my Instagram where my followers watch as I embroider – it's so cool for pet owners to see me working on their piece!" However, her videos aren't without their mishaps. "My cat, Háma always bothers me during live streams. He doesn't care that I'm around all day, but the moment I start filming he's all over me, knocking everything off my desk!"
You can follow Michelle's journey on Instagram @stitchingsabbatical, and head over to her website to purchase your very own custom pet portrait!
March Meet the Maker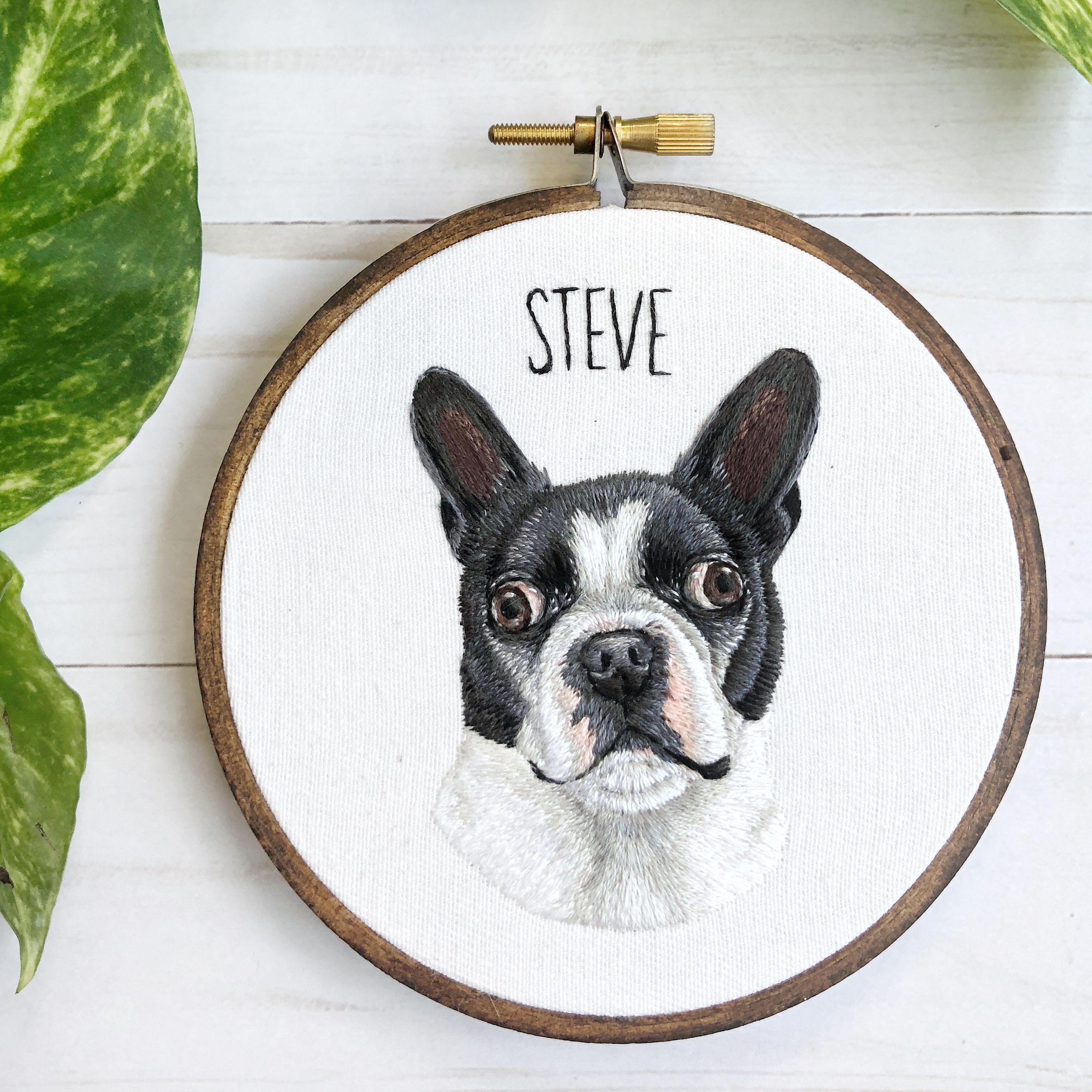 Not sure what #MarchMeetTheMakers month was all about? It's an Instagram challenge set up by Joanne Hawker to encourage people to share their creative endeavours every day for four weeks! Unlike in 2017 and 2018, 2019's Meet the Maker included a list of questions and prompts for social media users to follow, such as 'How you started' and 'What you're working on'. Head over to @sewhq to see who our March makers were!