19 Sep
2017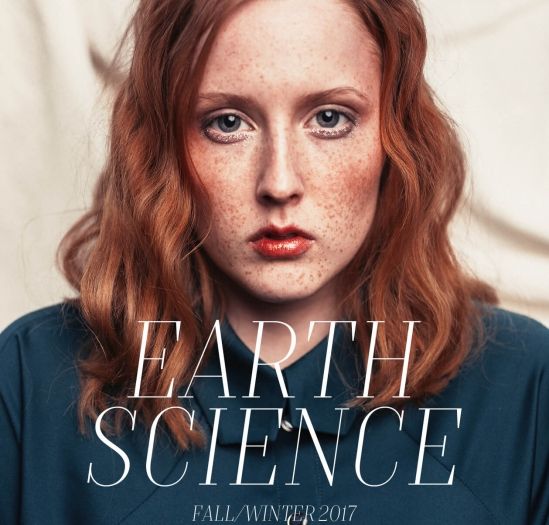 Finnish independent pattern house Named has launched a gorgeous new collection for the coming season and we are straight up awestruck. It's called Earth Science and it's a tribute to nature, as you'll see in the modern geometric cuts and chic, effortless lines. If you're looking to pick up some new skills and techniques whilst creating an entire capsule wardrobe, Earth Science is the one for you. We're officially done wishing for an Indian summer because these eight garments are going to be dominating our wardrobes for the foreseeable future.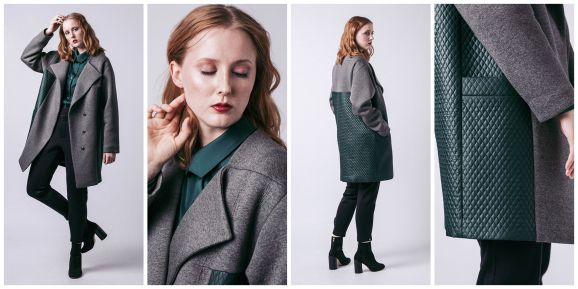 First up we have a loose-fitting, straight-cut lined coat with well-placed contrast panels which will keep you cosy right through to winter when made up with mid-weight quilting fabrics. It's perfect for those who fancy a challenge with a big payoff. Available in sizes 4-18.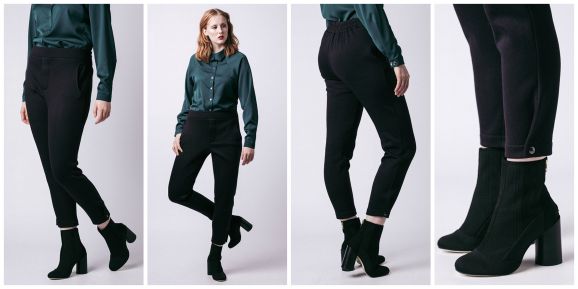 This is a pair of sweatpants. Yes, you read that right, sweatpants! They look so smart you could probably wear them to the office, thanks to their tapered, slim and slightly cropped legs. The pleat detailing, faux fly and side pockets make them ideal for busy days when you secretly want to be wearing your lounge clothes. Big thumbs up from team Sew, as they're as easy to stitch as they are to wear! Available in sizes 4-22.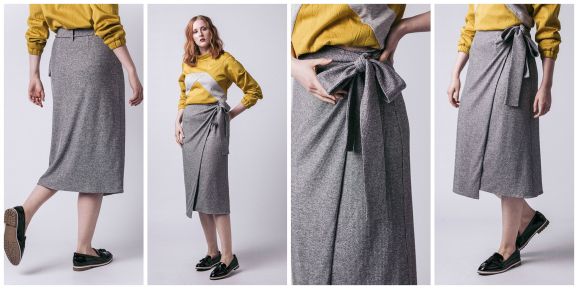 Another simple make, this casual yet stylish wrap skirt falls just below the knee in an asymmetric cut which multiplies the cool factor. It's made from a double layer of light to mid-weight jersey – anything with good drape will look beautiful hanging from the tie fastening. Available in sizes 4-22.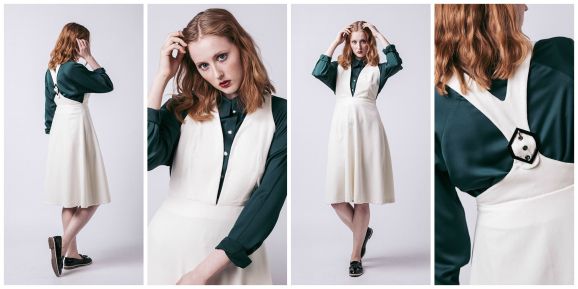 The most glam of the collection, in our opinion, is this pinafore dress which is practically oozing cool. In fact, the only thing average about it is its difficulty rating. The simple, below-the-knee A-line skirt allows the lined bodice to take the centre stage, with beautifully curved deep V-neck and racer back with buckle detailing. Available in sizes 4-22.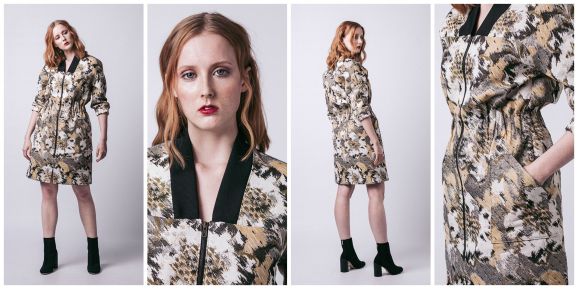 We'll admit, we haven't ever seen a bomber dress before, but we're ready to jump on board with it. Intermediate sewists will comfortably work with mid-weight non-stetchy fabric, elastic (for gathering the waist and three-quarter sleeves) and a wide rib knit fabric for the collar. We can't get enough of its cool, utility feel, thanks to the front zipper and roomy pockets. Available in sizes 4-20.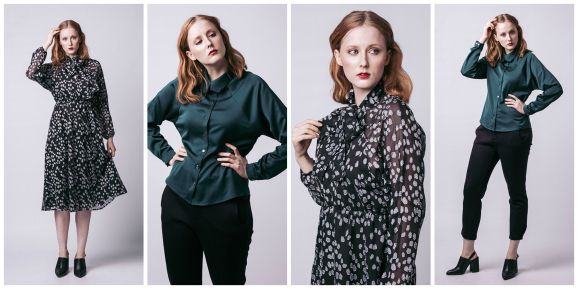 Double the fun in one seriously cool pattern! Choose between a casual blouse or below-the-knee dress – both are floaty and feminine with raglan kimono sleeves but each has a distinct personality. The geometic collar and pleated cuff give the blouse a bit of an edge, whilst the dress boasts a vented pussybow neckline and gathering at the waist and sleeves. We honestly cant choose which we prefer – could you? Available in sizes 4-22.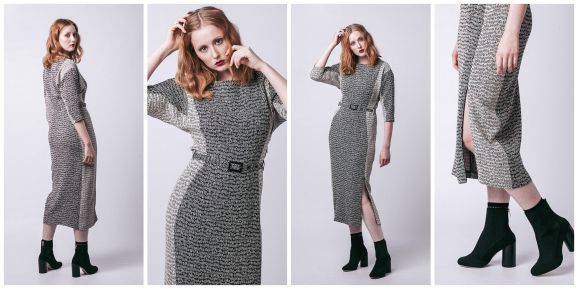 This pencil dress is another prime example of Named's skills because it is so flattering and looks fabulous. It's comfortable too, and only semi-fitted, with shaping coming from the cleverly curved contrast panel and little buckle belt. It is fastened with an invisible zipper in the side seam, whilst another at the front allows you to adjust the vent depth as and when you please. It's magic. Available in sizes 4-22.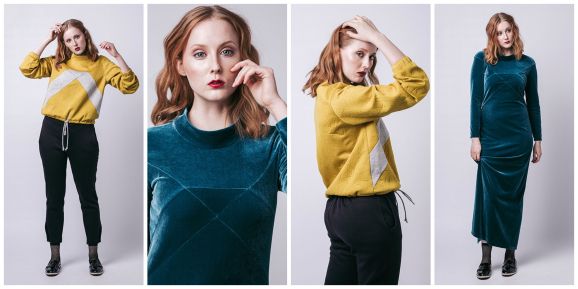 Last but by no means least, your second two-for-one pattern has an interesting geometric crosscut at the front and a funnel neckline. Plus, it can be made up as a sporty sweater or feminine jersey dress. The top is loose fitting with a drawstring hem, whilst the semi-fitted maxi version benefits from a deep vent at the back. We actually think they would look great layered together! Available in sizes 4-18.

So that's our take on the Earth Science garments. Altogether, it's a really modern and refreshing group, and whilst each would definitely look phenomenal as the statement of an outfit, it's easy to see how you could plan an entire capsule wardrobe by working in complementary fabrics and colours. The instructions are clear and easy to follow, with helpful illustrations. Read through them before you begin and you'll find it really easy to navigate through the stitching process.
You can view the Earth Science collection here.
Which will you be stitching first? Let us know via Facebook or Twitter, and don't forget to post pictures to Instagram, tagging @sewhq and @namedclothing!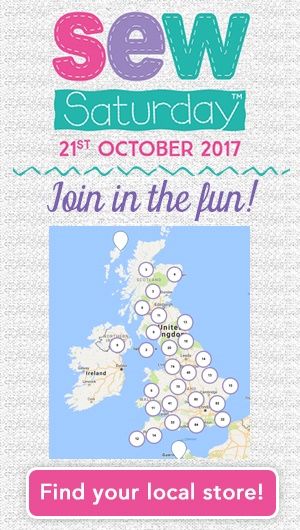 FREE! Tilda Bunny pattern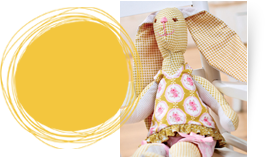 Free Download
Join Sew for FREE & grab this Tilda Bunny Download