30 Apr
2020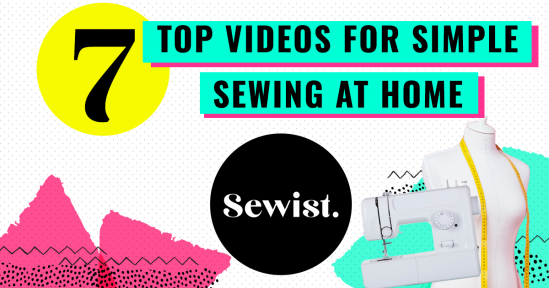 Our Sewist channel on YouTube is where you'll find Corinne Bradd creating easy-sew projects often in less than 20 minutes, and also perfect for beginners of all ages! Sharing her tips and tricks along the way, Corinne's fun project-based videos are a great way to improve your sewing skills and discover techniques from embroidery to inserting zips. See how to make simple, adorable and practical projects, and beat boredom, too!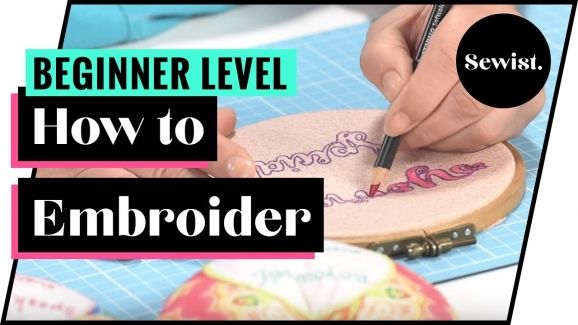 Embroidery never goes out of fashion, and as quotes and word designs are especially popular at the moment, Corinne shows you how to embroider a motto that will give you the embroidery bug! See how to work with your fabric, copy your letter design, embroider it in backstitch, plus you'll discover a super-easy way to fill it with colour. It's the perfect design to display, or use this handy method to embellish a gift. With a little practice, you'll be eager to tackle bigger embroidery projects, as it's so versatile and looks great.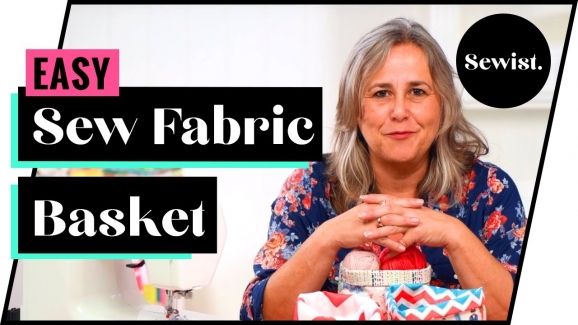 For versatile storage, just when you need it, these collapsible containers are ideal for everything from habby supplies to toys. Pretty enough to be on display, or store in a drawer until needed, Corinne explains which fabrics work best and shows you the basic principles to sewing these easy flat-pack fabric baskets, so you can make them for whatever you need. Sewn with a box bottom, this is a useful technique for all sorts of flat-based bags and pouches, and newbies will be glad it is all 'straight-line' sewing!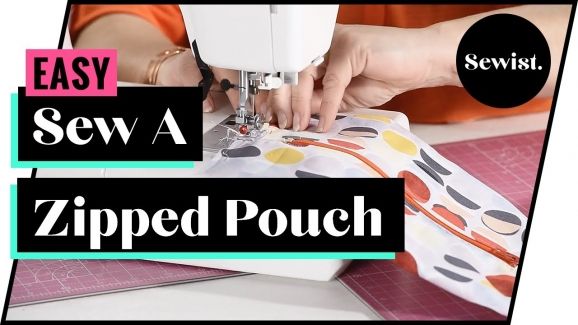 This is a great way to discover all the tips for how to insert a zip, create French seams and come away with a neatly lined pouch for slimmer items, or two ways to create a boxy make-up bag for all your essentials. This project doesn't require much material, so is great for off-cuts, and you'll learn essential skills that can be applied to all sorts of zipped accessories and garments.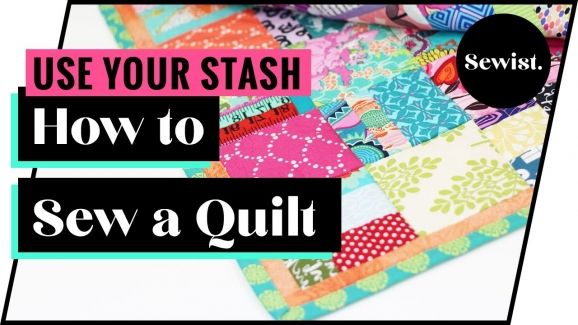 If you'd like the easiest-ever introduction to patchworking, love playing with colour or want to do something amazing with all of your favourite fabric scraps that you can't bear to throw away, this video has been filmed especially for you! Corinne demonstrates a simple way to build up squares from offcuts and strips into colourful squares, and trim to equal size, ready to sew into a quilt.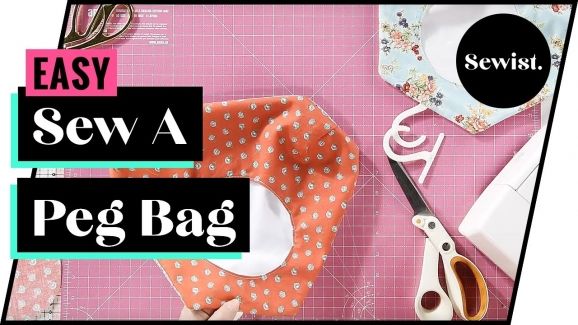 Cheer up wash days with a pretty lined peg bag you can whip up while the wash is on. This video explains how to cut and sew a neat circular aperture – a brilliant technique in itself – and form a bagged shape with simple darts. All you need to do is download the template, grab a plastic hanger (or one you can fashion to fit) and hit the button for your regular washing machine cycle.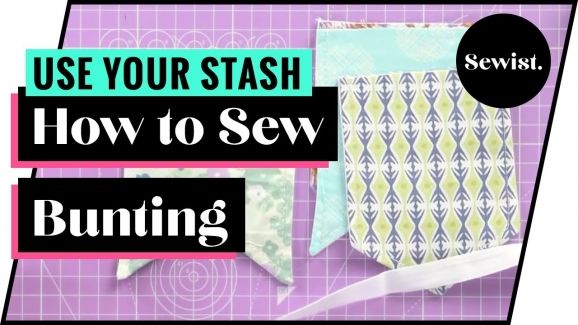 Hands up who loves bunting! This is a no-waste easy-sew way to create a string of pennants for inside or out. It's another great stash buster, and a fun project for kids to get involved in – choosing fabrics, drawing on the templates and even having a go at sewing up the flags, and learning some lifelong sewing skills without even knowing it!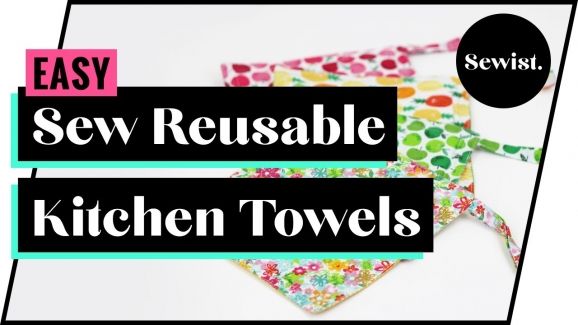 In this video, Corinne Bradd provides a simple and effective way to save on kitchen towel and do your bit for the environment. These super-absorbent, washable kitchen towels will last and last, and look even better if you stitch up a set to match your kitchen décor. Lined with Zorb®, cotton or bamboo wadding, these wipes will soak up even the biggest spills, so keep to hand next to your sink or by the kitchen door.

There are plenty more stash-busting project ideas for simple makes, so check out the other sewing videos by Corinne Bradd on Sew's YouTube Channel, youtube.com/c/sewistchannel
⠀
What is your favourite? Do let us know, and share your stitchy makes with us on Facebook, Instagram and Twitter.