10 Jan
2019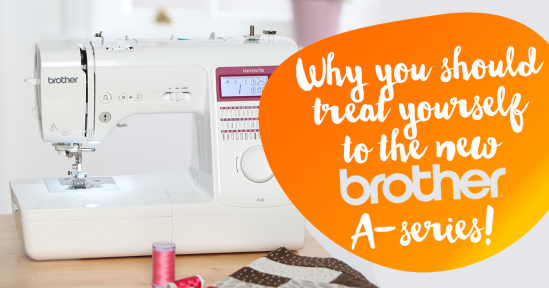 It's OK stitchers, we understand your struggle! It's difficult to find a machine that's reliable and helps us reach our full creative potential. That's why we're thrilled to introduce you to the latest Brother A-series! It includes four brand-new Innov-is machines: A16, A50, A80 and A150, and each one is just as brilliant as the next. So, if you're looking to beat the January blues by spoiling yourself, then here are seven reasons why you'd be totally bonkers not to purchase one of these models!
Fuss Free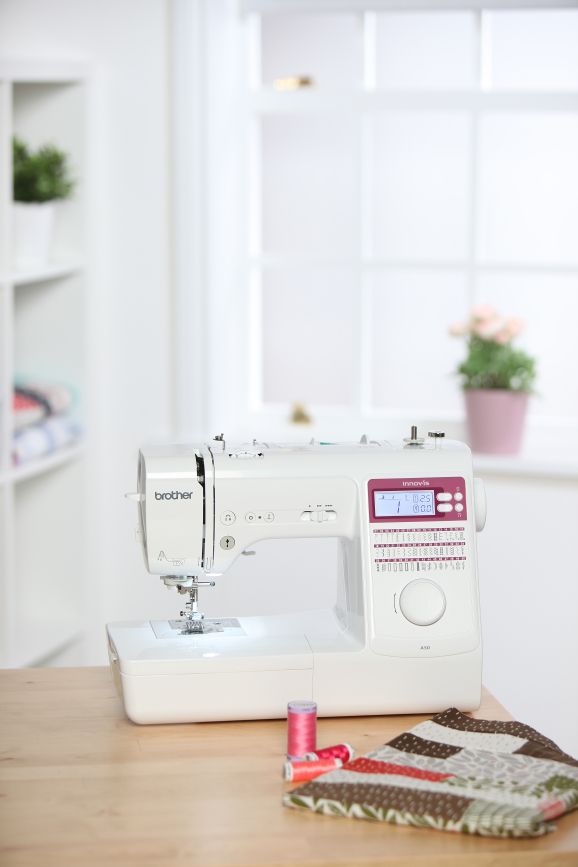 There may not be a machine that can complete the tricky bits of sewing for us, but there are some that can make stitching a bit easier. Each model in the new series has user-friendly functions, such as jog dials and electronic touchpads, which provide ultimate control over stitch functions to make sewing simpler.

Super speedy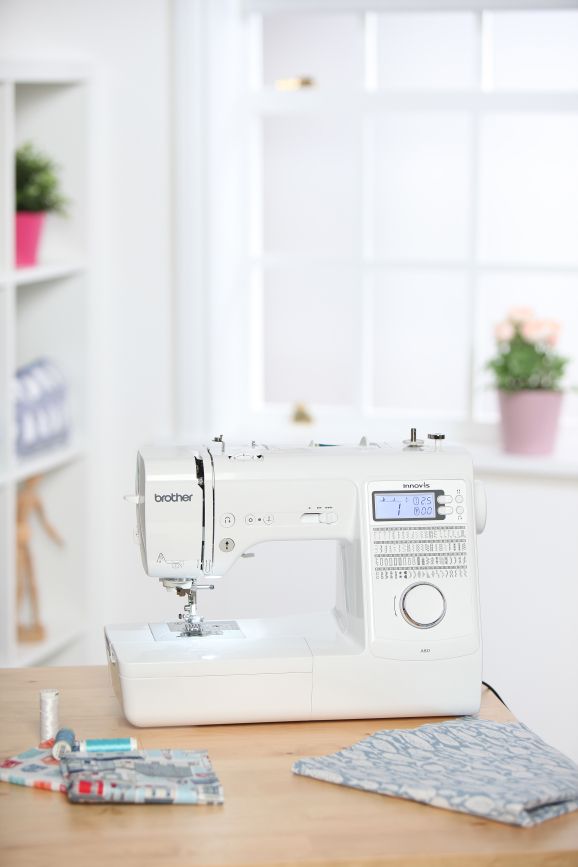 Slow stitching is brilliant, except when you need to start and finish a dress in the same day! The A-series has every tool you need to speed up the creative process, including automatic needle threaders and easy-to-follow threading guides.

Quick set bobbins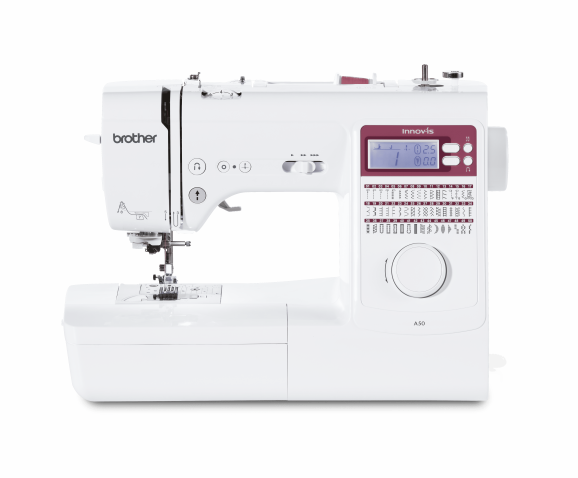 With these machines, simply drop in a full bobbin, thread in the direction of the arrow and begin! The bobbin winding system, complete with a thread cutter, makes stitching as simple and speedy as possible.

Create multiple projects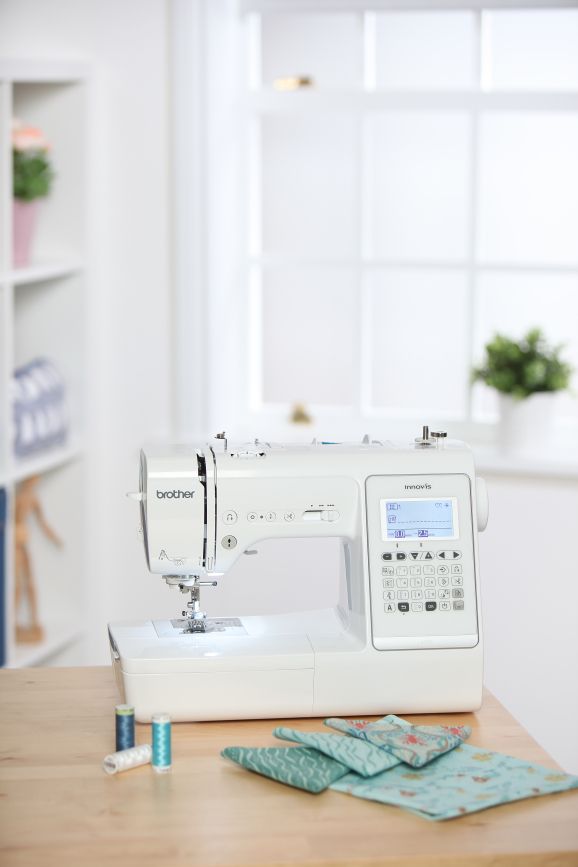 The A-series lets you sew it all: garments, homeware – you name it, you can make it! The free arm option is ideal for stitching tubular items, such as sleeves and trouser legs, and the feed dogs can be lowered for free motion projects.

Travel lightly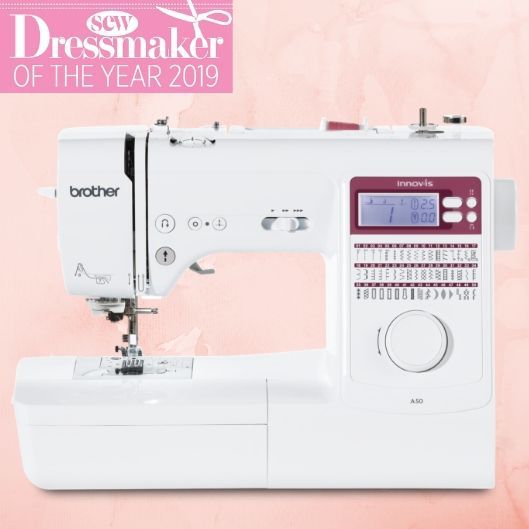 The new Brother machines are lightweight and portable so you can create on-the-go at workshops or a friend's house; some models even come with a hard-cover case to prevent your machine from getting nasty scratches.

Neat finish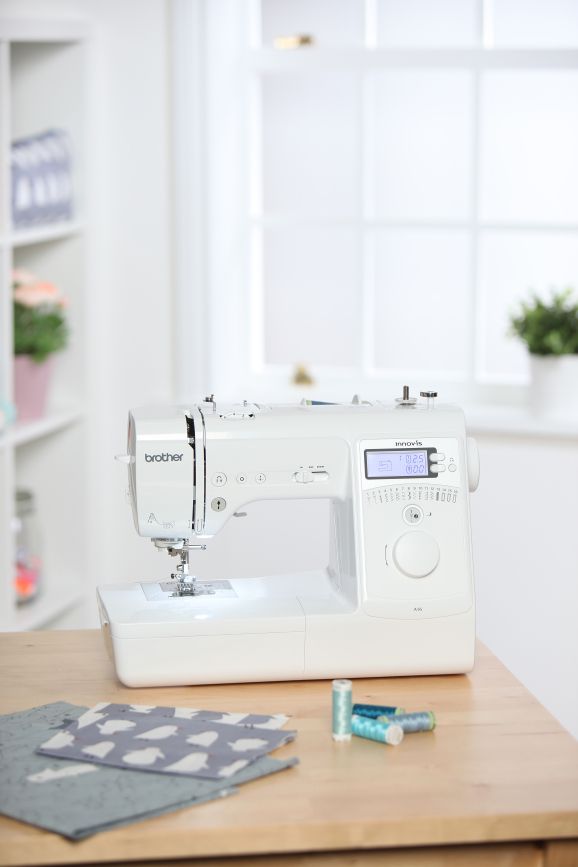 Do you want to create a professional-looking garment? Of course you do! The Innov-is includes a whole host of vital features, such as the needle stop position which lets you select where the needle finishes, and its pivot function is incredibly useful when turning material, sewing corners and joining quilt pieces.

Brother aims to help dressmakers make the most of their sewing machines, that's why the website offers accessory advice and showcases how-to videos on using the models and making projects. Plus, Brother are awarding the new Innov-is A50 to each Dressmaker of the Year category champion!

If the new A-series sounds like it's up your street, head over to brothersewing.co.uk to find out more or download the free leaflet to decide which model is perfect for you.

7 Projects to make you happy
3 May 2019
In celebration of World Laughter Day, we've collated seven projects that are guaranteed to bring a smile to your face. Each…


7 Projects to make you happy
3 May 2019
In celebration of World Laughter Day, we've collated seven projects that are guaranteed to bring a smile to your face. Each…