16 Mar
2021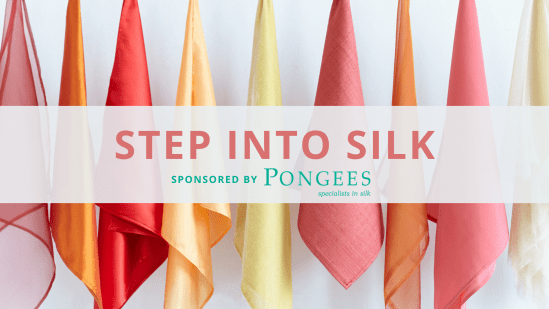 #AD If you are looking to add a touch of luxury to your wardrobe, there is no better place to start than with silk! The perfect material for taking your projects to the next level, silk is often referred to as the Queen of Fibres, suited to a wide range of sewing styles, adapting well to changes in body temperature, and cost-effective to boot. Keen to celebrate this stunning material, we have gathered together a selection of projects that can be made using your favourite silks. Plus, the iconic brand Pongees is on hand to share its expertise and experience…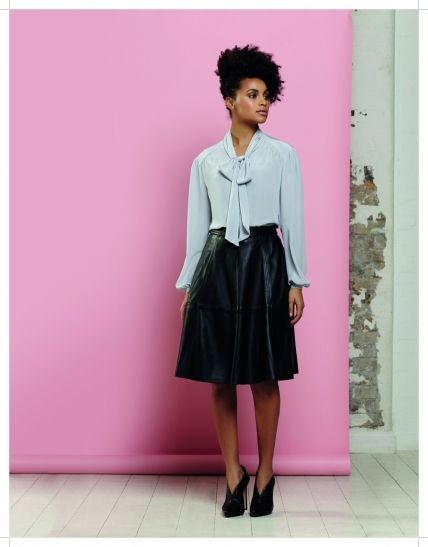 Feel feminine in a luxurious silk blouse by Claire-Louise Hardie. The full sleeves are gathered at the wrist onto a buttoned cuff, and the front of the blouse gathers softly onto a yoke. Worn with a pair of smart tailored trousers, this makes an elegant boardroom outfit that works just as well worn on a night out. And there's no need to accessorise, as the bow detail works double duty as a faux necklace!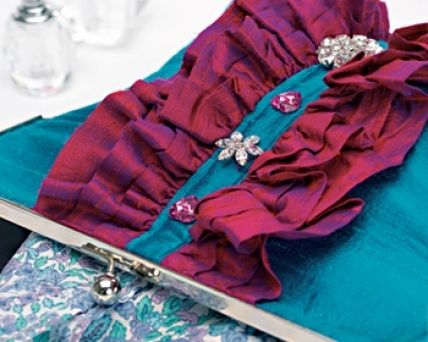 Made from super-luxurious silk dupion, this clutch bag from designer Zoe Halstead is just perfect for evenings out and formal events. With twinkling button embellishments and a sophisticated silver clasp, it's sure to grab the attention of everyone who sets their eyes on it – and with it's simple-to-make ruffled panel, can be made in an afternoon.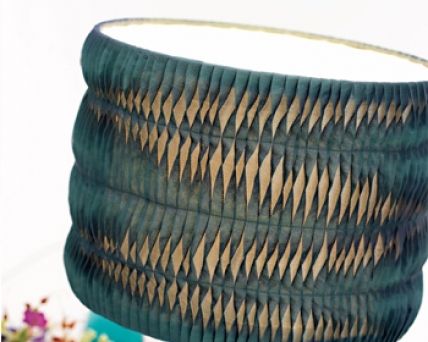 Revamp an old shade with this exquisite tucked fabric design by Dorothy Wood. Using a surprisingly small amount of fabric - only half a metre - you can really go to town and buy some fabulous silk organza that will look equally stunning whether the lamp is on or off! You can use this technique to update an old paper shade by simply following the instructions, or if you have a drum shaped lampshade frame, then wrap it with narrow white tape and sew the fabric in place, rather than using double-sided tape.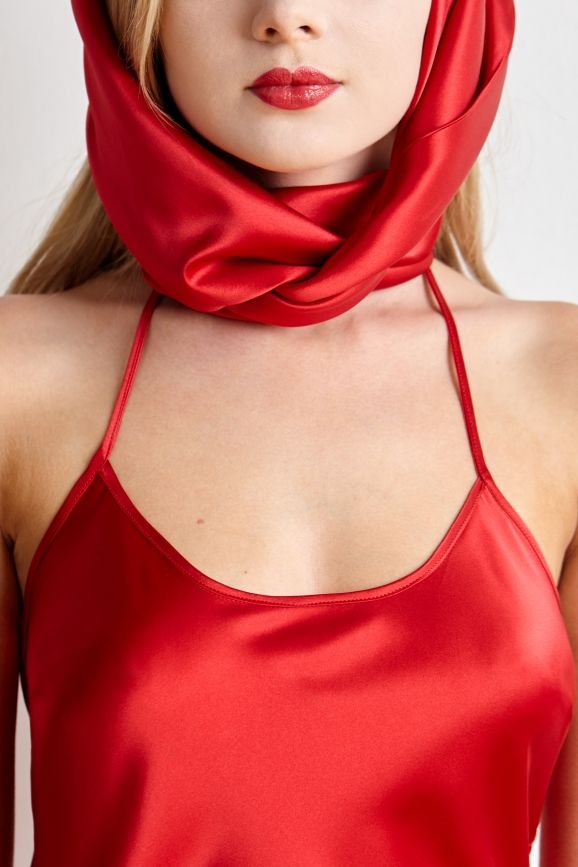 Silk is known as the Queen of Fibres and Pongees is a leading supplier to couturiers and designers throughout the world. As Pongees has more than 1000 fabrics in stock and the minimum order is just one metre, home sewers can easily and cost-effectively add a touch of glamour and luxury to their next project. Pongees prides itself on the colour options it offers, with some qualities available in more than 100 shades and Pongees natural silks are perfect for adding a hand-print or embroidery. All Pongees fabrics, swatches and shade cards are available to order from their website or direct. Silk for every creative mood Pongees has crepe de chines for dresses and blouses, heavier crepes, such as marocain, for bridal gowns, douppions for daywear and lampshades, stretch satins for lingerie, beautiful silk/wool mohairs and velvets for coats and interiors, habotais for linings, laces for trimmings and tulles for dance and prom dresses. If you're working from home and have a fondness for the comfort of pyjamas, you could treat yourself by sewing a bespoke pair made from the finest silk satin – the ultimate in glamourous homewear/nightwear!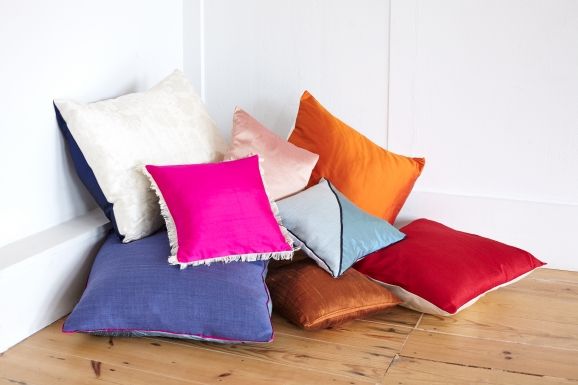 Warm in winter and cool in summer, silk adapts well to changes in body temperature and has an ease of movement that adds elegance to any design. Most of Pongees' ranges are 100 percent mulberry silk, but this Queen of Fibres is also combined with other yarns to further extend its versatility. For instance, a silk/wool mix adds the lustre of silk to the warmth of wool; silk/cotton combines the softness of silk to the sturdier cotton and adding some elastane delivers stretch. Combining silk with synthetic threads, such as polyester or viscose, delivers fabrics that have the luxury of the natural fibre with the wrinkle-resistant qualities of the man-made yarns.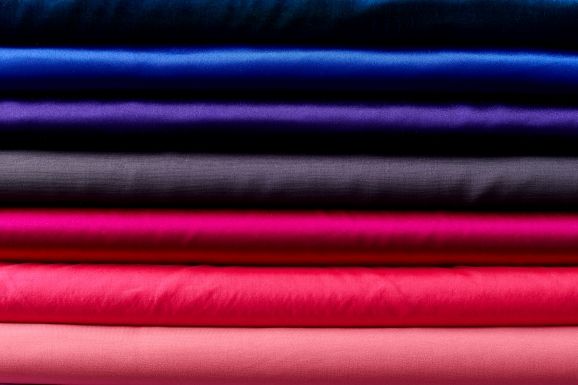 The weaving and knitting of the world's most luxurious fibre means that the fabric may contain minor variations and irregularities. These are characteristics of silk yarn and should not be treated as defects. While the tensile strength of most silk fabrics is extremely high, some fabric qualities will be lower and care should be taken in selecting the correct size needles for sewing to achieve the maximum seam strength and to avoid seam slippage. Pongees recommends that all silk fabrics and garments are dry-cleaned and should not be steamed but pressed on the reverse side with cool iron only.

Strong on Sustainability
Pongees actively promotes improving the impact the business has on the environment and the proportion of materials and components that are obtained from sustainable sources. Fabrics are sourced from leading mills in the UK, France, Italy and Asia.

If you are ready to step into silk and would like to kickstart your crafting journey with help from Pongees, visit www.pongees.co.uk today!